10:39 pm - 12/18/2012
This is a... Lee Seung Gi Comeback Post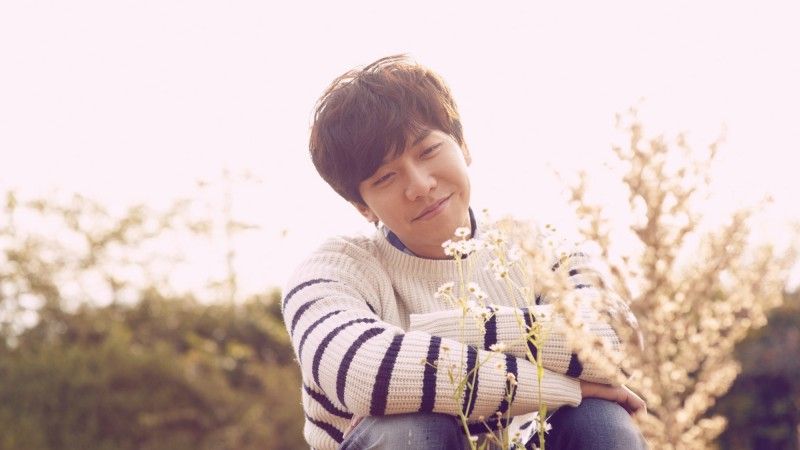 Lee Seung Gi's Comeback MV "Return"
Lee Seung Gi's "Coming Soon Interview"
Lee Seung Gi "Returns" with an All-Kill
Lee Seung Gi's comeback to the music scene marks an achievement. His aptly titled song "Return" has achieved an all-kill of the music charts for eight straight days since its release. The track, which came out on November 22, is still holding strong at the top spot of domestic charts.
"Return" ranked first on the real-time charts of online music retailers, including MelOn, Mnet, Bugs, Soribada, Olleh Music, Naver Music, Cyworld Music and Monkeys as soon as it was released. Eight days later, the track continues to hold strong in the rankings.
Indie music's Epitone Project worked with Lee Seung Gi on this comeback mini-album. The singer-actor will meet his fans with in a concert slated for December 1 and 2 at the Seoul Olympic Park Stadium.
Lee Seung Gi is Charming in BTS Video for "Return"
Lee Seung Gi has been winning over the hearts of Korean with his new mini album "Forest" with its hit song "Return." The song has recently done an "all kill" on the online music stores. Through the official LOEN Entertainment Youtube channel the popular singer showed more of his charming self in the behind the scenes video.
The video is the making of the music video for "Return." In the video Lee Seung Gi is bundled up in a warm winter jacket as they film outside in the cold. Most of the shoot is located in a beautiful forest. The singer explains that the location of the MV was chosen because the title of album is "Forest" and the environment matches the mood of the song.
Throughout the video the singer is charming as he jokes around with the staff members or hops up and down to stay warm. Even though environment is cold and windy, his personality seems to warm up the set. When they ask the young actress Kim Yoo Jung on her opinion of Lee Seung Gi she says, "This is my first time meeting him. He seems like a good person."
As the video ends Lee Seung Gi says, "For this album, all the songs were songs I wanted to sing. Please show the album a lot of love."
Check out the video below!
Lee Seung Gi's "Invite" MV
source: (1)
LEONENT
(2)
LEONENT
(3)
soompi
(4)
soompi/
Video:
LEONENT
(4)
LEONENT
Does Omona not have any love for Seung Gi?! This is actually old news except for the "Invite" MV.