Do VIPs in Japan have any money in the bank left?
1:37 am - 01/12/2013
GDragon "World Tour"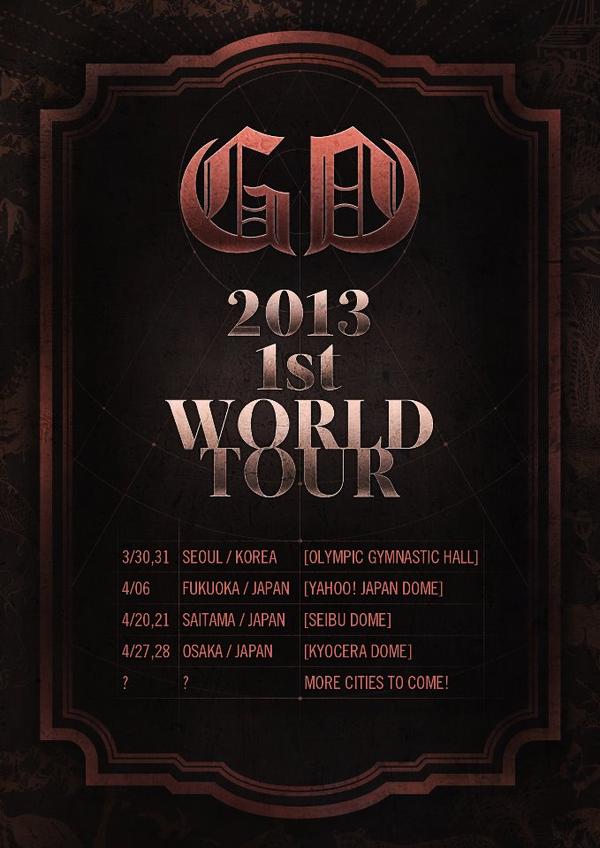 Source
ygent_official@twitter
Japan had two rounds of the Alive Tour, Seungri Solo talk things, Daesung's Solo Concerts and now this...damn. I'm interested to see where he's planning to perform in the States, I doubt him alone could fill the Prudential Center.