12:55 pm - 11/22/2012
(ENG SUB) EXO-M Teaches The Mama Dance and EXO says Happy Thanksgiving
This is part three of the Yahoo Taiwan interview. That MAMA dance is even harder than I thought. Yixing is glorious. Jongdae you did...well...DANCING MACHINES!
(All this live singing is giving me KCON flashbacks and making me want an acapella version of their album)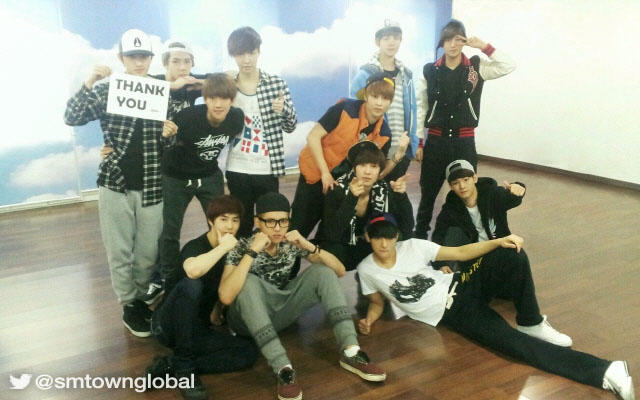 @smtownglobal #EXO-K & #EXO-M wish everyone a HAPPY THANKSGIVING and want to say "THANK YOU" for your continuous love & support!
OT12 in a practice room...and all these new hairstyles. I'll allow the delusional EXO fan in me to believe this means a comeback is flying imminent.
Source:
WISHeeStar
Source:
stiickynoteexo
Source:
SMTown Global Twitter