7:57 pm - 11/22/2012
Kim Jaejoong Interviews
Tears come out when I think of the past

In the interview with Nocut News, Kim Jaejoong revealed, "In the early phase of the scenario, I was just being me. Of course it was not the case in the later part of the story but I think everybody would be like that if they were kidnapped."
"In the movie, there is a scene where I told Bong Minjung 'It was so hard for me in the past. I don't want to live that life again. I am doing just fine now.' It's not a scene with extreme emotion and I didn't have to cry but I found myself shedding tears. That cut was used in the movie but it actually wasn't in the original script. There were many before-debut stories that I couldn't tell. Maybe my tears fell because of those thoughts."
Last time at the showcase, director Bae Hyungjoon has praised the 'messy' image of Kim Jaejoong. About this, Kim Jaejoong humbly said, "I think he feels relieved seeing me let go of all restrictions without hesitation. And it seems that he liked the ad-libs [that I made]. Maybe he praised me because I has quickly adapted."
I asked if his fans were shocked by his 'messy' image and received a surprising answer. He said, "I think my fans like it very much as they can see various images of mine. Actually, I also thought that they would love it when I was filming."
Kim Jaejoong is expanding his territory as an actor. He said, "Acting is a new domain. The more I do it, the more I find it refreshing and attractive. It gives motivation to keep going in the future."
But it doesn't mean that Kim Jaejoong would neglect activities as a singer. He promised, "All the members are busy with individual activities. Therefore, we are preparing in advance for new album in spare time. I'll continue music activities as JYJ and as individual."
Like he said, JYJ members have many individual activities now. Drama I Miss You with Park Yoochun is on air. Kim Junsu continues his musical activities. Like this, it cannot avoid the situation that they have to compete with each other. Even though, the presence of the members is still his great source of strength.
Kim Jaejoong expressed his honest feeling, "The members have activities in the same fields and our activities overlap. That's why we might feel self-conscious or uncomfortable. We are trying our best not to overlap each other."
"When the members have activity (album, drama), I give a lot of support and promote it a lot. But they don't do the same to me. Recently When I was having a meal together with Junsu and my company's staffs told him 'Shouldn't you evidently help to promote [Jaejoong]?' The support of the members is really my great source of strength."
Src PrinceJJ : Credit: Nocutnews via Nate Translated by: Hannah @ PrinceJJ Shared by: PrinceJJ

Src mjjaejes
Song Jihyo: "Kim Jaejoong has a lot of talents."

Song Jihyo proudly talked about their teamwork, "I'm the type that usually takes long time to get to know my co-actor/actress. And because of my expectation [about the co-actor/actress], I always regret later. But this time, because I don't need time to be acquainted with him, we helped each other by talking about the movie and had fun filming."
She also said, "At that time, Jaejoong was having hard time because he was filming drama too. Even though, he has never complained about it even once. I thought that he fit the character well when I read the scenario. I believed that he could do well."
Song Jihyo added, "He's a delightful and simple person. He also has a lot of talents. Jaejoong absorbed the atmosphere like he absorbed the space itself, as if he had been there for long time. It would be tough if he didn't have natural talent."
Src PrinceJJ : Credit: StarNews via Naver Translated by: Hannah @ PrinceJJ Shared by: PrinceJJ
The trainee period was so tough that I broke up with the girlfriend that I have met for 4 years…
JYJ's Kim Jaejoong confessed that he had once broken up with his girlfriend of 4 years because the trainee days were so tough.
In the interview with Star Today on Nov 21, Kim Jaejoong said, "Many people had hard time during trainee period. It was hard for me too and at that time, I was dating someone. But it was so tough that we had to break up."
He revealed, "We had met for about 4 years and 8 months. After I came to Seoul for my dream, we broke up. We still kept in touch after the debut of DBSK. But she was the one who told me first that we couldn't continue to meet."
Kim Jaejoong added while smiling, "I said that I was just trying to be friends but it seemed that she didn't think the same. However, that person is in my memory. I think I'll always remember her."
"I was not that good at singing at that time I was accepted from the audition. Junsu was the living witness of it. Since I had no money, I often had to walk from the company (located at Apgujeong) to Euljiro. The music in CD player was repeated non-stop and I was humming all the way. I think that it helped a lot so that we have the me right now."

Is that her then?
Src PrinceJJ : Credit: MBN via Nate Translated by: Hannah @ PrinceJJ Shared by: PrinceJJ
Kim Jaejoong – Allow this delightful man a TV variety show (BNT News)
Hallyu star JYJ Kim Jaejoong.
Kim Jaejoong in real life is more vivacious than I expected. At the photo shooting set for the interview, he kept talking with the PR staffs and the agency officials. There is only one topic. He wants to promote even just a little more his debut movie <Code name: Jackal>, and to have more chance, even just a little more, to express himself in front of his fans.
Kim Jaejoong plays an arrogant Hallyu star in <Code name: Jackal>. He nags at his manager, ignores his fans. It's a thoughtless bastard character.
"Because I have appeared in traditional dramas, I really wanted to do something different. I wanted to show a more relaxed and free image. Actually, since <Code name: Jackal> has many comical scenes, many things were exaggerated. However, in such process, my honest image can be seen. I want to show everyone that Kim Jaejoong also has this aspect; that Kim Jaejoong can also act like that."
<Code name: Jackal> is Kim Jaejoong's debut movie. Although it was burdensome, he could comfortably approach [the movie] because its genre is comedy. "I still don't have enough experience to take the lead role." Kim Jaejoong humbly said.
"In case of drama, the episodes are airing while the drama is shooting, so we can know the reaction from time to time. But movies are not like that. We had the press premiere and I was really nervous. It was like I was waiting for my score after completing all my homework. Would you believe me if I say that I was so horrified that I got goosebumps?"
"Now that I think about it, there are some scenes where I should have overacted more. At the filming set I thought that it was OK but after watching the movie, I think differently. Rather than one flow, it should have had some up-and-down emotions. It's regrettable.
To the question about what satisfies him the most, Kim Jaejoong praised himself,
"I think I'm good at kissing scenes. It was hard but I could do it without NG." He playfully revealed, "I really feel sorry toward my co-actresses but up to now there hasn't been any kiss scene that made my heart flutter. Jihyo noona or Kim Sungryung sunbaenim, even Wang Jihye who was my partner in drama are the same. Strangely, my fans weren't jealous. Instead, they were jealous of the actors? (Laugh)" After a few seconds, he waved his hand and said, "It's because I concentrated on the acting."
In <Code name: Jackal>, Choi Hyun played by Kim Jaejoong is tenaciously chased around by sasaeng fans. In reality, Kim Jaejoong also had hard time because of sasaeng fans.
"Actually, yesterday when I was coming back home from the mart, those people (T/N: sasaeng fans) were in front of my house. 'They are still like that', that thought came to my mind. It's just really sad. If my daughter becomes sasaeng fan of someone, I'll shave her head."
"If you get caught by fans on the street, what will you do?" "I won't answer till the end. Even if they look at me with suspicion, I will absolutely not turn my head. At the moment, I should be a person who is not me. (Laugh)"
We asked him where we can accidentally encounter Kim Jaejoong. He chose his favorite restaurant (T/N: originally 백반집 (baekban-jib), where they serve meal with a bowl of rice, soup, and side dishes) and the large bookstore located in Kangnam. It turns out that Kim Jaejoong is a bookworm. "Strangely, most of the eyewitness accounts are about me being at the bar, I think nobody has seen me at the bookstore. It's because I am there quietly and unguardedly. Haha"
Source PrinceJJ : Source:
BNT News via Nate
Translated by:
Hannah @ PrinceJJ
Shared by:
PrinceJJ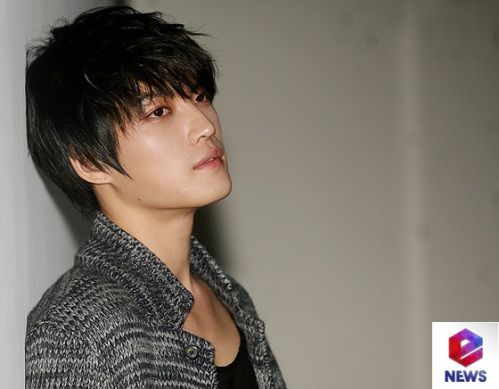 "I give a peck when I see Yuchun and Junsu, who I'm always thankful and sorry for."
This man has everything that millions of women would fall in love with – fierce eyes, chic tone of voice and sweet appearance. Perhaps this is the reason why Jaejoong Kim has been the most desired target by Sasaeng[stalking people] through his entire career. Regarding this, he is a rare person even among celebrities. And he challenged the first cinema-debut on the film 'Code Name: Jackal' which reflects some incidents that he might have actually experienced in reality. The film is about a kidnapping story of a legendary killer and top star, but the incidents shown on the film attract our eyes as it seems to be something he might have really experienced.
Then how did he feel while he was shooting the film?
"Sasaeng? Oh you can say I know all about it. (laugh) The things I actually experienced among the incidents in the film were stalking people and heart-breaking love in the past. The reality is even worse than you could imagine, so I can even say that the stalking-girl in the film is just a cute case. So I enjoyed it! Cause I needed to make it more fun" (Jaejoong)
'The stalking-girl in the film is just a cute case' – I could feel how much he has been suffering from Sasaengs without hearing a word. Despite of these facts, he chose 'Code Name: Jackal'. It was inevitable to ask what made him choose this film.
"Because it was a comedy, not a serious genre and the character was not something I've done before. Also the fact that Jihyo Song was cast as a heroin effected me a lot. So I read its scenario again, and decided to accept it." (Jaejoong)
Of course there is something more desired as it this is his first screen-debut. He had physically hard time because he was working for MBC drama 'Dr. Jin' during the same period of the film together. "It left me much to be desired as it was my first film", added Jaejoong. Nevertheless, he expressed that he was satisfied as the film made him find another side of himself. He chatted about his personal desire – "I think my face seemed to be too big on the screen!"
It seems that he had feeling of thrill and desired at the same time with the word 'first', because it gives such a lot of meaning to everyone.
He expressed that thankful things he really appreciated during this journey were his members of JYJ – Yuchun and Junsu who have always stood by him every time he had hard time. He smiled a lot while he was talking about the members with so-called 'Daddy's Smile', saying their friendship became even stronger while they were passing through a lot of difficulties together. He said that he feels even more proud of the members these days when he sees Yuchun and Junsu doing so great as an actor and solo singer after much meandering.
"They are real professionals when they are in own field alone, but there is nothing changed when we are together because we've been together for almost 10 years. Especially, even though I'm the oldest, they seem to have grown a lot! (laugh) We are busy with individual activities these days, so it's just so good and full of laugh when we meet together. I don't know since when, but I tend to give them pecks when I drink. (laugh) Junsu is really adorable and Yuchun is so too. I can't say how handsome they are.. Well some people become less looking when they grow old, but look how the two boys have grown up so well! I always feel thank for them as well as sorry for." (Jaejoong)
He was just full of smiles as if he think about his lover. He laughed aloud, saying "What if people become to think I'm gay? Haha." – of course in terms of that the members are so precious to him.
He have stepped into film industry with 'Code Name: Jackal' and have a long way to go yet, but he is not lonely – Because he is with Yuchun and Junsu who will be walking with him together.

Oh bb, trying to pretend you don't know about the Yunjae crazies?
"
I will still like to be an 'Idol' 10 years later."
People often ask what the difference between acting in TV drama and in movie is.
When actors who mainly act in TV dramas face the challenge of movies, they can easily identify with each other. In movies, audiences pay their total attention to the big screen for the entire two hours and every movement of the actors will be captured by their eyes. Even a hand movement will be noticed and so, we have to act with our whole body.
Therefore, for Kim JaeJoong, who has been an idol for a long time and who has just started his career in acting, 'The Jackal is coming' is not an easy challenge. To sum up, in 'The Jackal is Coming', Kim JaeJoong has shown us that his acting is better than expected. The Idol singer Choi Hyun in the movie is like a character exactly shaped for him and thus, he leads the movie with his natural acting.
"I have not acted in a movie so it is even difficult to decide what to do. The atmosphere at the site and how the director works is different from in TV dramas. Since the movie is script-oriented, we would have different versions filmed and repeated filming gave me a good chance to train myself on try acting with variety. Sometimes, I was shocked to find that one scene could be filmed for a whole day."
At that time, Kim JaeJoong was having a killer schedule, filming both 'The Jackal is coming' and MBC history drama 'Dr. Jin'. He could only sleep while commuting between both sites. Fortunately, his acting in 'Dr. Jin' has received good remarks. His acting will then been examined through 'The Jackal is coming'. He said that the first time he saw himself acting, he was a bit shy but he was familiar with that now.
"I am the kind of person who is more emotional. At first, I did not think I could act and so as I came across some scenes I knew how I acted, I felt embarrassed and covered my face with my hands while looking at my own acting. For those scenes that I knew I did a better job, I would look at the scenes with my palms on my chins (laughs). I can understand the difficulty of acting more as I act more."
As an idol singer, Kim JaeJoong has already been on the top. As a Hallyu star, he is one among the most popular overseas. However, he is still considered a rookie in the acting field. For the question, 'which field you can do better', Kim JaeJoong gave a clever answer, "These two fields are different types of art that you cannot view them from the same angle or mindset".
"For now, be it music or acting, I am far from perfect. Since we are not being able to freely hold activities related to music, I still have the yearning to make music. Recently, I have been in the situation of yearning for more opportunities in acting. I have decided to continue being challenged in both fields. Mr. Fukuyama, in Japan, has the capability to win the first place in both movie and music fields. If I can keep up with my work in both fields for the next 10 years, I believe that I can show a better self."
Kim JaeJoong is 27 years old this year and next year, it will be 10 years since his debut. From ten years before until now, we have called him an 'Idol' but he said he would like to be called an 'Idol after 10 years'.
"It is such a happy thing to be called an idol. Being called an idol means that I am still young and I am still a popular singer who is able to be cheered by young girls. Being an idol allows me to receive challenges from different fields. When has the term ,'Idol', started to have bad connotations'? Doesn't it just simply mean 'Idol'? I will still like to be an 'Idol' 10 years later."
Shared via PrinceJJ Source: Sports Hankooki via YOYO0721 Translation Credit: Mandragore of JYJ3 Shared by: JYJ3
His way of dealing with sasaeng controversy
Sasaeng fans, in order to discover the private life of a certain celebrity and his/her every move, chase after him/her day and night. We're referring to hardcore fans.
Up to recently, no, up to now, the sasaeng fans controversy is still the talk of the town. Movie <Code name: Jackal> comically conjures up that not-easy-to-tell story.
The highlight is the scene of bloody fight with sasaeng fan. In the movie, sasaeng fan sneaks into Kim Jaejoong's house while he's sleeping soundly and takes picture of him, watches over his every move. His swollen lips, his insecure face might arouse laughter but to some persons, it's not easy to smile while watching that scene in the movie. What might be the reason?
Seeing JYJ's Kim Jaejoong, who is pointed out as the biggest victim of sasaeng fans, directly talk about sasaeng fans somehow make me feel uncomfortable. The sasaeng fans that have harassed Kim Jaejoong, I wonder what they will think if they watch the movie.
"When I first read the scenario, I was like 'Oh my!' There is really a story about sasaeng fans [in the movie]. Haha. But if you look at the big flow of the movie, that stalker girl is an important factor to add more fun to the movie. That's why I had some fun reading the scenario."
The reproof must be accurate because it comes out from the person directly involved. Nobody wants his/her own story to be dug up. They want to talk about it themselves.
"It is not my intention. That story was already in the scenario before I was casted. I thought that it would make everyone laugh. You seem so serious about it. Haha."
Actually, there is nothing related to his own story in the movie. That Kim Jaejoong only exists in the scenario. I asked him, "What will sasaeng fans think when they watch the movie?" "They will probably look at the sasaeng fan in the movie and say something like 'Why is she so ugly?' Even if they watch the movie, they won't feel anything."
Source: PrinceJJ Credit:
OBS News
Translated by:
Hannah @ PrinceJJ
Shared by:
PrinceJJ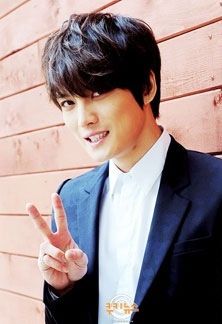 OMG sooo long! Propbably TOO long right? I don't know the lenght allowed for a post.
It took forever and I'm sure there's something wrong with it.