9:59 pm - 11/29/2012
'I Miss You' Park Yoochun, Simply an Actor
JYJ member and actor Park Yoochun is proving himself to be just an actor.
He is currently starring in MBC drama "I Miss You" as a determined and hurt detective Han Jung Woo. He had been living his life in guilt after losing his first love Soo Yeon (Yoon Eun Hye) and chases criminals with a steady charisma sure to scare anyone.
He seems to undergo very drastic mood changes and this can be dangerous for an actor but Park Yoochun was able to pull it off nicely. When he was down, he was really down but when his emotions were really necessary, he was explosive and expressive.
Many idol actors try to bring their stage mannerisms to dramas and this never works. However, Park Yoochun has definitely practiced his craft with his previous projects and he's an actor who only focuses on his character, rather than his own self-image.
"I Miss You" continues to air the painful love story between two long-lost lovers and many are praising Park Yoochun's portrayal.
Source: Kpop Starz
JYJ's Yoochun Impresses Viewers With Acting Skills On "I Miss You"
JYJ's Park Yoochun has impressed viewers with how his acting skills have matured.
On the fifth episode of MBC's drama "I Miss You", viewers were struck with how Park Yoochun masterfully portrayed the same character all grown up, by imitating small ticks and habits of his younger self when anxious or pensive. As a result, Park Yoochun's character becomes more believable and the artist builds more credibility as a budding actor.
The stills captured from the episode reveal Park Yoochun biting a pen or puffs his cheeks out like his younger counterpart actor who plays his character during his boyhood years. Young actor Yeo Jin Goo plays the same character in his teen years.
Netizens who saw the artist's performance commented, "He does wonderfully to portray the transition of the character from a young boy to young man", "He is becoming more and more like Yeo Jin Goo" and "His expression while biting the pen is adorable."
The episode featuring the transition stage of male character Jung Woo aired on November 21.
Source: Soompi
K-Netizens' Response
Article: 'I Miss You' Park Yoochun, he is just an actor
Source: OSEN via
Nate
1. [+519, -196] Park Yoochun is showing absolute concentration, as if he's really Han Jung Woo. An hour goes by so fast when my eyes are so busy chasing him.
2. [+469, -193] I don't want to argue about anything. He's good, that's all there is to it. I was surprised at 'Han Jung Woo' Park Yoochun's ability to lead the drama and am feeling some excitement for the first time in a while. The work is great, the acting is even better.
3. [+450, -184] Park Yoochun is showing greater depth in his acting with each new drama. He's brought out the charms of the character Han Jung Woo.
Source: Netizen Buzz
Source Article 1: Kpop Starz | Source Article 2: Soompi | Source Article 3: Netizen Buzz | Shared by: JYJ3
I Miss You Ep 7 BTS
FrenchNeri
I Miss You Ep 8 Full (Raw)
Paula Frank
Source Video 1: FrenchNeri | Source Video 2: Paula Frank
Kim So Hyun "Yuchun oppa is my style"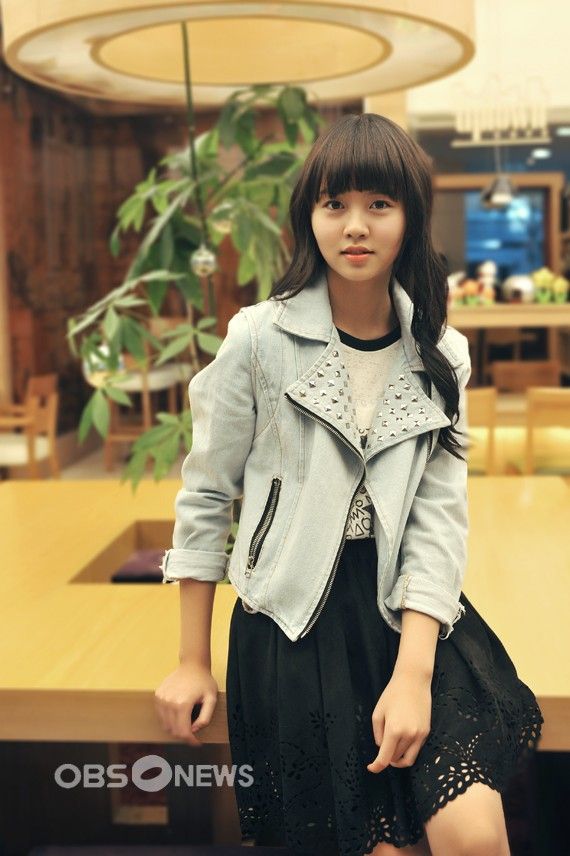 [parts unrelated to Yoochun omitted]
Among my friends, there are a lot of Yuchun oppa's fans. They all say they envy me. At first, when Yuchun oppa called me "Little Princess" on Twitter, I was suprised but I felt happy. Even lately, he still calls me time to time "Little Princess".
Once I got to film together at three with Jingu oppa and Yuchun oppa and Jingu oppa told me "Whenever you're with Yuchun hyung, your laughing starts to sound different" and "The one who is acting with you is me. You mustn't act this way, Sohyun".
Both of them are charming and take good care of me. I think Yuchun oppa is a bit more my style than Jingu oppa. I feel like Yuchun oppa is cute. There are times when I feel like he's acting younger unlike his age. I think his charms are really overflowing (T/N he possesses a lot of different charms).
[parts unrelated to Yoochun omitted]
Source: OBS News | Translated by: Sheena | Shared by: JYJ3
I Miss You" To Be Dubbed in English
According to one of the biggest broadcasting industries, MBC announced that a new version of drama "I Miss You" will be produced in the USA. The new version will be dubbed in english by Americans. Representatives of MBC explained, "Our goal is to broadcast the drama in America and Europe. After producing an english-dubbed version, we are planning to roll out promotional material for it. Right now, our staff overseas are looking for the perfect recording studio to dub the drama series." "I Miss You" features popular actors Park Yoo Chun and Yun Eun Hye in leading roles. Also, the drama boasts a high quality script and plot, making it likely for the drama to be accepted by overseas broadcasting stations. If the plan proceeds accordingly, it can open up another field of opportunities for Korea to shine in other nations.
Source Soompi