Twitter updates
121205 Jaejoong

[TRANS] Today I also run and run~!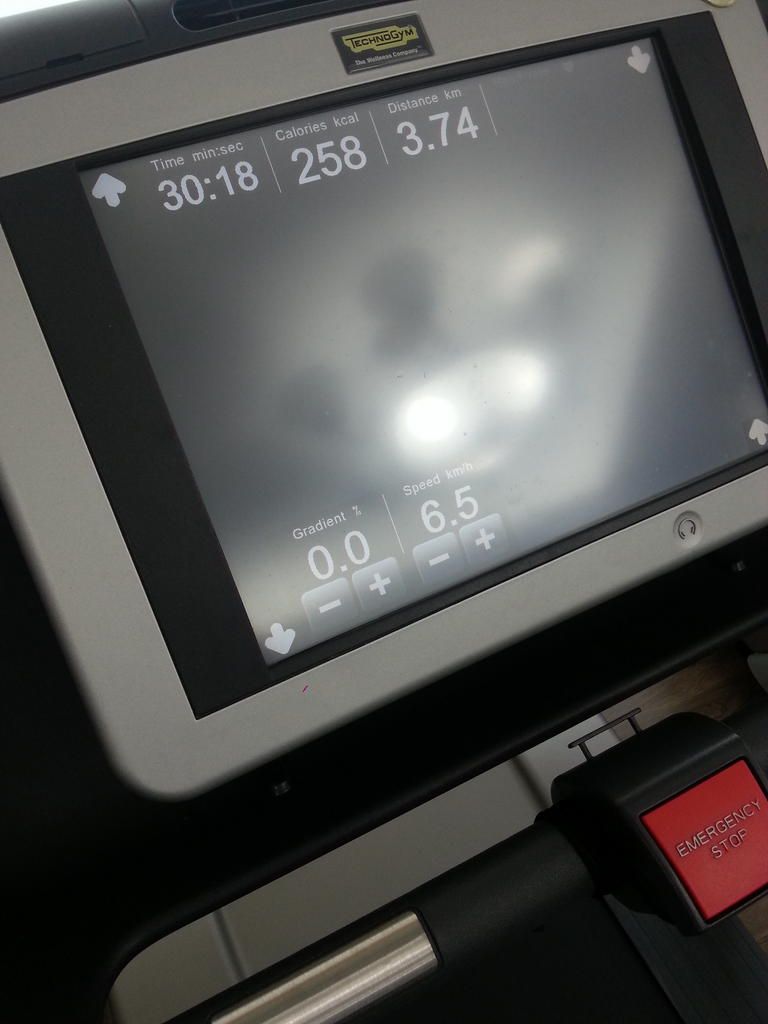 (Fun fact - imo - when I entered 500 for width the height became 666.6666666666666)

[TRANS] During snow, I remember Tokunaga Hideaki san's Yuki no Hana. How are you? Tokunaga-san
Note: The song JJ mentioned (雪の華 - Snow Flower):

[TRANS] I miss him so much. And I want to hear him sing 'friend'
Note: Jaejoong may have meant Park Yong Ya's song, Friend (via @heekori)

[TRANS] Ryo: How are you doing, Jejung? (Ryo was one of Tohoshinki's back up dancers).
Jaejoong: I'm ok, how about hyung? I miss everyone and would like to meet all of you. Hyung must have read my mind..
Ryo: @bornfreeonekiss Sorry Jejung, I can't read it. (-_-;)
(LOL Jaejoong wrote him back in Korean instead of Japanese)
121207 Jaejoong

[TRANS] Today a friend told me this.. [My friend said] that I look 야하게*.. Then I said, "Where in this world exists a person who has such 구수 한look?". My face is 'indigenous'**
*sexy in an erotic way (LOL)
**native; average countryman
Note: "구수하다" is an expression when Koreans eat foods like Doenjang Jjige (Bean Paste Stew).. ;'D And you know it's a traditional Korean food. So here, Jaejoong meant that he looks amiable having a hometown feel.
Actually, this word is not usually used to describe a person's face, but I've seen a person teasing someone's face is "구수한" once in my life. It means his face is so Korean (in a not good way, chinky eyes + flat nose usually.. lol) [via @126x204]
Note: Jaejoong said his face is 구수하다, an expression meant to convey that he looks warm-hearted and amiable, like a hometown man that you can easily approach.
Sources @bornfreeonekiss + @tyjdryo| Via JYJ3 + PrinceJJ + Sharingyoochun
Jaejoong's PtB Making DVD is no.3 on Oricon's DVD Weekly Chart
For week of Nov. 26th to Dec. 2nd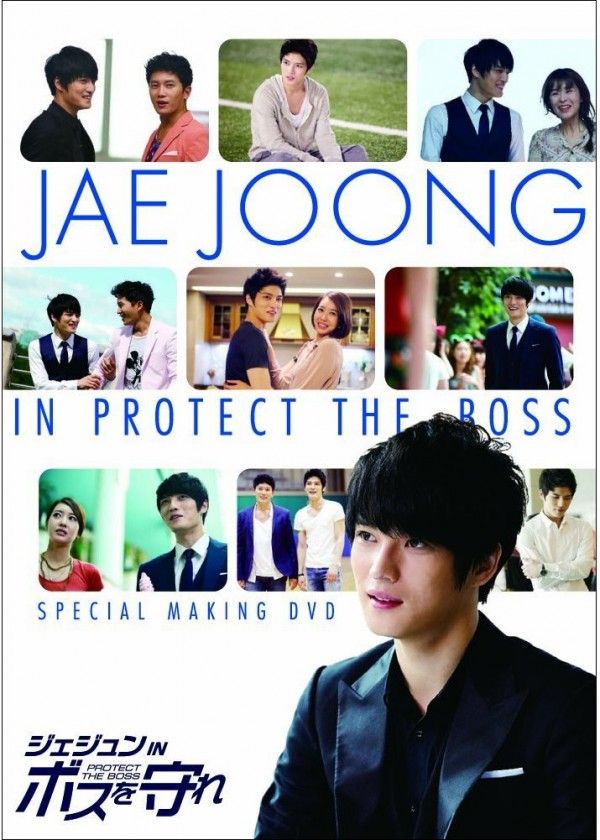 JYJ's Jaejoong proved his unchanging popularity in Japan.

Jaejoong's DVD 'Jaejoong in 'Protect the Boss' Special Making' ranked 3rd on the Oricon DVD Weekly Chart. The DVDs went on pre-sale back in July, and ranked at #1 for presales on HMV, Amazon, and Rakuten.

The DVD contains various videos from 'Protect the Boss', including an in depth look behind the filming set, Jaejoong practicing the script, and the press conference with Jaejoong's narration.

A representative said, "This result was pleasantly surprising because Jaejoong hasn't been active in Japan for nearly 3 years, and this is a making DVD rather than a new song or a concert DVD."

Congratulations to Jaejoong.




Netizens' responses

Article: JYJ Jaejoong ranks 3rd on Japan's Oricon chart 'popularity doesn't fade'

Source: Segye Ilbo via Nate

1. [+280, -45] Surprising that a making-of DVD, not even the drama DVD, got this ranking~!

2. [+260, -40] He's always consistently loved, quite amazing that a making-of DVD achieved this ranking

3. [+169, -21] He didn't even promote it… or more like couldn't promote it! How many years has it been!


Source: allkpop + netizenbuzz via news.nate | Shared by: PrinceJJ




Full Version (27 Minutes!!) of "Til The Sun Rises" MV ft. Kim Jaejoong approved by Korea Media Ratings Board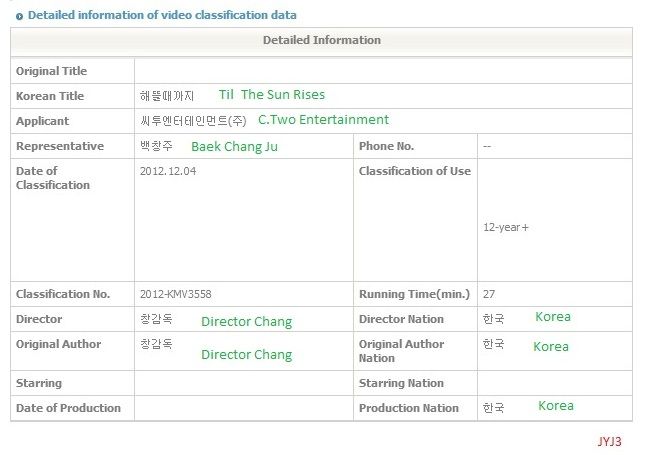 ** C.Two Entertainment is Baek Seung Heon's Agency.
** The President of C.Two Entertainment is Baek Chang Ju. He is also the CEO of C-jes.
** "Director Chang" is one of the famous Korean MV directors! (via @126×204)

MV Teaser


LOENENT


Source: KMRB 1 & 2 + LOENENT | Credit: JYJ3




Jaejoong's Top Five Movie Recommendations







The following movies were recommended by Jaejoong according to Naver Movie's article (in order of recommendation):

- Life is Beautiful
- Titanic
- The Pianist
- Saving Private Ryan
- The Devotion of Suspect X


Source: Naver Movie | Shared by: PrinceJJ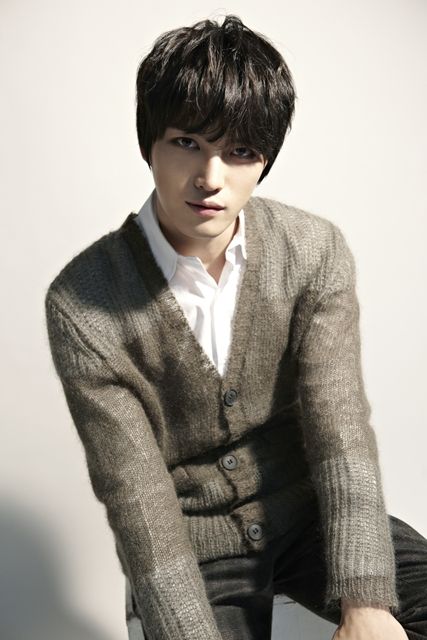 Jaejoong Interview + Photoshoot + TV News report



# The charm of acting? Finding the answers one by one.

Compared with the two dramas Protect the Boss and Dr. Jin, the result of this movie fell short of expectations. Nevertheless, it broke with precedent and he showed enthusiasm in the interviews. Even though the movie was already released, the media is still looking to engage with him.

"As an actor, it's meaningful to me because it was an opportunity to show a different kind of acting. I also considered other movies but the characters in this movie appealed to me."

"When I played Kim Kyungtak in Dr. Jin, the burden was big because after Protect the Boss, Kim Kyungtak was also a heavy role. I tried hard to avoid comments such as 'Here he acts like that again'. It was good that Choi Hyun wasn't a serious character. I don't even know how long it's been since I was able to show a bright and playful image."

As a member of idol group TVXQ and then JYJ, he maintains top position in Asia. However, positioning himself as 'actor Kim Jaejoong' is different. Unlike many singer-origin stars who debut in acting with a title role, he did not rush and received good and favorable evaluation for his clever choices.

"Surely large amounts of screen time and high ratings are great. However if I want to take on a long path as an actor, I think my choices weren't bad. Kim Kyungtak in Dr. Jin wasn't an easy decision but it has become an important stepping stone for me. Instead of a main role in a blockbuster, finding the unknown answers one by one is indeed the true charm of acting to me."




# "I always look for a medium in which to communicate with fans"

After 3 years and 4 months, the dispute with former agency over the exclusive contract has ended. Although he has finally found his freedom, it's hard to expect immediate changes. Managing to follow the path he has been walking until now, he can't do anything other than wait for a change in activity environment.

"I always look for a medium in which to communicate with fans. I don't want them to only remember and support an image of mine that they haven't seen in the meantime. Therefore, we appeared in movie and dramas, held fan-meetings abroad, released albums, held world tour. Although I can comfort myself that I am still young and have much time, it's so unfortunate that we can't appear on TV. It's like we lost the biggest weapon."

"I think the fans that support us are more depressed [than us] as we don't have much activity," Kim Jaejoong revealed the reason why they keep working without break. Three members already made a significant number of songs; JYJ will release an album next year and meet with fans around the world again. "There will be Korean songs as well as English songs. The possibility of collaboration with international artists is also opening up."

"There are many things I want to try besides movie-drama-singing. I want to direct concerts, work on music for other singers and also star in plays and musicals. If I put my mind to it, I have confidence that I can get a certificate in Korean cuisine in just 2 weeks. Also, I can do very well if I can appear on variety shows. Ha ha."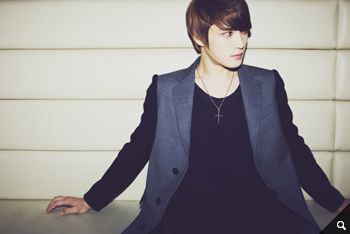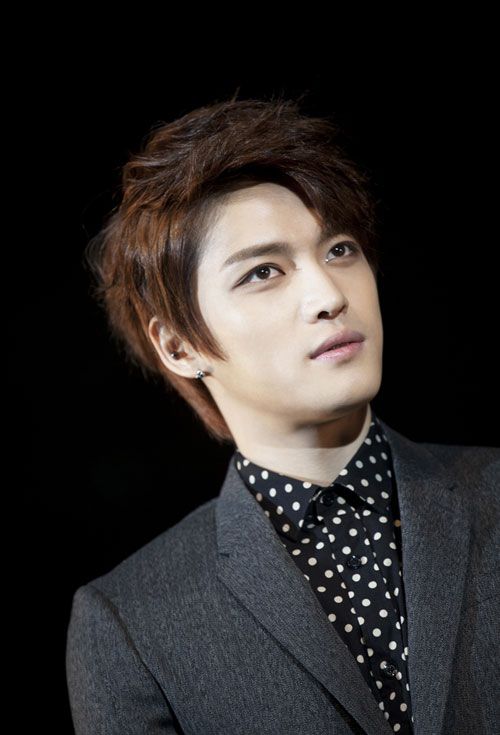 Y-Star News: 'Ruined' Male Star Image – Jaejoong [Jackal BTS]
Bonus 10s of Song Joong Ki
JJYCJSYJJ
Source: Metro Seoul + naver movie + JJYCJSYJJ | Translated by: Hannah @ PrinceJJ | Shared by: PrinceJJ
Queen Song Ji Hyo about Jaejoong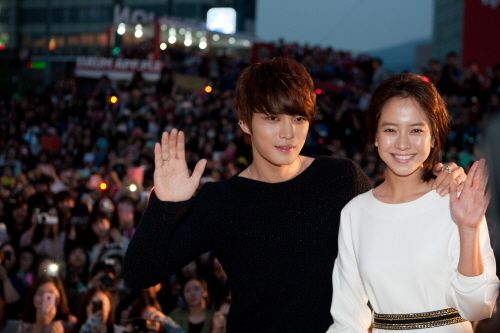 Jaejoong and JiHyo | Photo courtesy of Soompi

(Possible spoilers - Not bolded)

# Kim Jaejoong, and also JYJ

"It always takes me long time to get acquainted with my co-stars. Even if I try hard, it still takes me a long time to open myself up to someone. It's my weak point. But this was not the case with Jaejoong, which was a big advantage for me. It was great that I didn't feel any burden towards him as we were acting together. However, the downside is that because we're too close to each other, I couldn't take on an objective view of Jaejoong. Just by looking, I can tell that he indeed worked very hard, did very well and I just find it admirable."

Song Jihyo didn't have a love line with such lovely little brother Kim Jaejoong, which is somehow regrettable. "Many people looked at the movie poster and were looking forward to the love line between me and Jaejoong. Actually, one of the reasons for me to choose this movie was that I wouldn't have love line with him. If, instead, I were to have a love line with someone I didn't know, then I would be able to fully concentrate. But if I had a love line with Jaejoong, I would feel uneasy. He's one of my lovely younger brothers. If I had love line with that younger brother, it would be so embarrassing that we wouldn't be able to face each other. Therefore, rather than regret, I think it's a relief."

Song Jihyo revealed that acting with Kim Jaejoong has inspired her.

"I don't know if Jaejoong has more practical experience than me but his sense of realism, ad-lib and flexibility are very remarkable. Although this is his first movie, I was indeed the one who was inspired. When I acted with the seniors, I had to follow the scenario. But when I worked with Jaejoong, there were many witty surprises; the ad-libs were good and we made many NGs too. Many scenes came out better thanks to Jaejoong. To the point that director-nim didn't make the 'cut' sign in the scenes with Jaejoong. He said that he was curious about what Jaejoong would do."

"This is Jaejoong's first movie. Since he tried very hard and gave his all, I think instead of just praising him, I should give him a round of applause. A Kim Jaejoong who stayed strong under any circumstance and perfectly digested his role should be praised. I hope that many people won't see Jaejoong as Jaejoong but as the character he plays."

Come to think of it, the bond between Song Jihyo and JYJ's members is deep. She appeared in a music video with Kim Junsu and has close relationship with Park Yoochun.

"People usually say 'God is fair'. But I don't think so when I look at Jaejoong, Yoochun and Junsu. If you look at Jaejoong or Yoochun, they can compose songs, write lyrics and can act well too. I went to watch Junsu's musical. He was so good. Those guys have great abilities that can amaze people."

"One of the reasons that I was able to freely get close to my brothers JYJ was that many of their fans kindly welcomed me. I think they feel like I will protect my little brothers. They even came to my fan-sign event and said 'Please take care of oppa'. I'm thankful that they support me a lot. Thanks to JYJ's fans, we're able to be close like sister and brothers."


Source: OBS News | Translated by: Hannah @ PrinceJJ | Shared by: PrinceJJ




Vietnam Yan TV reports "Kim Jaejoong Fanmeeting in Vietnam"




Sammy Kim


cornie26186

Translations:

TV subtitles: for example, going to get some air, taking a nice stroll and sometimes going out drinking with friends
Fan 1: (can't hear)
Fan 2: I got to gift to him a bouquet of flowers
Fan 3: Jaejoong, I love you
MC: Just the other day, a very well-known singer and very successful star [...] Jaejoong held a fanmeeting for Cassiopeia Vietnam
MC: One day in the future, hopefully we'll meet Jaejoong again in Vietnam, getting to hear him sing another one of his popular songs


Credits: YanTV via cornie26186 + Sammy Kim | Translated by: rilanna of JYJ3 | Shared by: JYJ3

I don't post for a couple days and it seems like there's a week's worth of news.