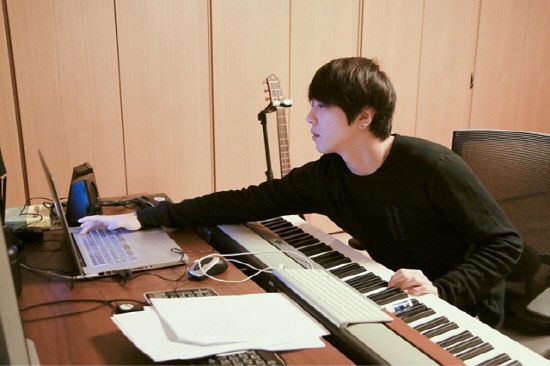 CNBlue will be taking on a new challenge with their upcoming comeback. The album is full of songs written by the members of CNBlue. On top of that, the title song will be written by Jung Yong Hwa!

On the CNBlue official twitter, Jung Yong Hwa uploaded a picture of himself hard at work. He wrote, "Hello everybody! It is me Yong Hwa. The weather is so cold outside. I just wanted to let you know that the title song of CNBlue's new album which will be released on January 14 is my creation! We plan on showing strong performances that are equal to the amount you have waited for us. Please anticipate the new album. Let's get together soon!"

Jung Yong Hwa had stated through his entertainment agency FNC entertainment on January 2, "Although I do feel the pressure because I am producing the title song, but we will show you performances that will not disappoint!"

sources: soompi

I'm interested to see his ~*~skills~*~ Omona. What do you think? Is he talented enough to make a good song?