Details


Title: 7급 공무원 / 7 Geup Gongmooweon
Also known as: Level 7 Civil Servant / My Girlfriend is An Agent
Genre: Action, romance
Episodes: 20
Broadcast network: MBC
Broadcast period: 2013-Jan-23 to 2013-??
Air time: Wednesday & Thursday 21:55
Main Cast: Choi Kang Hee, Joo Won, Hwang Chan Sung, Kim Soo Hyun, Kim Min Seo



Plot Summary


This drama is an adaptation of the movie Level 7 Civil Servant. The drama is a romantic comedy about a spy couple who hides their true identity from each other and at the same time illustrates about the love, friendship and internal department conflicts between the new generation of national intelligence agents. In the drama, while hiding their true identities from each other, the couple fall in love with each other.

Joo Won's character Gil Ro is someone who as a child saw a Bond 007 movie and from them on grew up with the dream of becoming a spy and works very hard and give everything to achieve his goal. Because his father became rich overnight, he lived a luxurious and abundant life since young. Not only is he benevolent and merciful towards others, Gil Ro is also handsome and is someone who truly is "Gangnam Style". After he finally becomes a national intelligence agent, he fights hard to overcome all obstacles.

However, Gil Ro is not a typical agent who posses wit, resourcefulness and experience. Gil ro is someone who possesses new age thinking and is very open minded. As a young agent, sometimes he will face setbacks, other times he will be frustrated and anxious and from there he will slowly mature. Joo Won will show you an agent which will be vastly different from past spy agents stereotypes.
sources: soompi + DramaWiki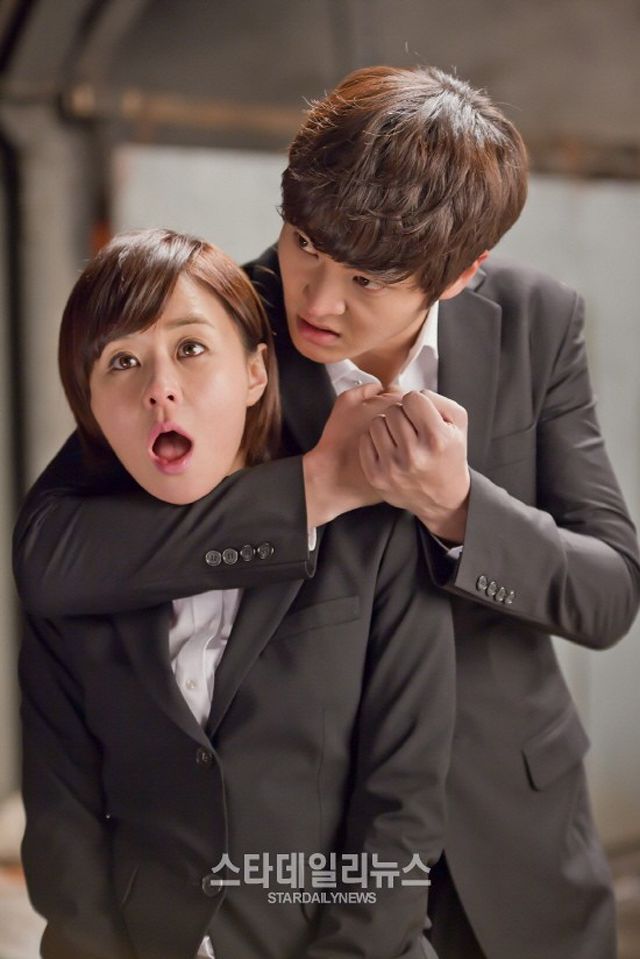 sources:couchkimchi + soompi



1st Trailer
2nd Trailer
source: kimluvvee

I will be making drama discussion posts on Omona for this series as soon as it starts! I'm SUPER excited for more Joo Won, especially since I haven't seen him in a true comedy role yet.