JTBC branches out into the daily drama market



Y'know, of all the newly launched cable stations, I think JTBC is the one who got it right (or most right, at least). Even putting aside the quality of their programming (with shows like Padam Padam, A Wife's Credentials, Childless Good Fortune, and Can We Marry), they've taken a gradual approach, starting small and expanding rather than jumping in all at once.

Now JTBC is rolling out its first daily drama, to be headlined by Jang Shin-young (Empress, The Chaser). It'll be the first evening serial among the new general-programmer cable stations, and is titled literally Spineflower, though I think perhaps the more literal Thorn Flower (or Thorny Flower) may sound a bit better.

Jang will be playing another strong femme fatale (after playing an ambitious and vengeful bar hostess in Empress). Her character Se-mi starts out sweet and pure, till she's cruelly crushed by two men and pushed to the brink of death; her trauma includes rape and the death of her family as well as betrayal by her lover. She returns wearing "an angel's mask" and armed with a revenge mission. Sounds deliciously *makjang and — done right — totally addictive.

Thorn Flower will be written by Lee Hong-gu, who was one of the writers of A Man Called God and also 2008′s East of Eden (though not the original one who got ousted mid-production). Directing is PD Kim Do-hyung, who was a secondary director on Playful Kiss and worked on the original Goong.

Revenge/makjang material tends to do well with the daily drama market; consider the soaring ratings of tvN's Yellow Boots earlier this year, which broke records at the time with its ratings surpassing 5%. Impressive for a cable daily, and JTBC has gotta be hoping for similar success.

Dramabeans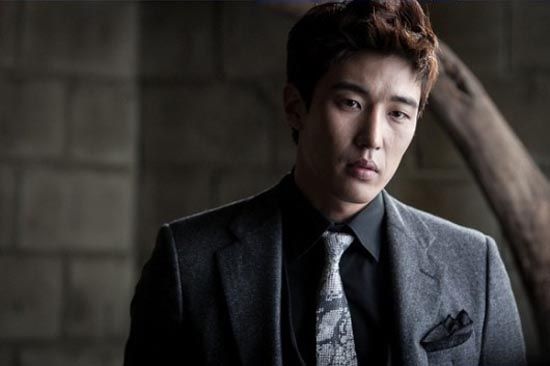 Daily dramas aren't my cup o' tea, but here's one way to make them more engrossing: Make it dark and vengeful, with lots of blackness and blood-red accents to evoke a vaguely horror-like thrill. That's what we've got here with Thorn Flower, the upcoming daily offering from cable up-and-comer JTBC, which released its main poster this week.

The drama stars Jang Shin-young as a femme fatale out for revenge, which sounds pretty close to her Empress description. She starts out as a sweet college student who's betrayed by the man she loves, her dreams trampled, culminating in rape and the death of her family. She emerges from the trauma with hardened heart—transforming "so much that it's difficult to believe it of herself"—and vows to get some payback.

In the still below, Kang Kyung-joon (To the Beautiful You) is locked in a kiss with co-star Jung Ji-yoon (The Traffickers). He's the villain of the piece, playing the son of a chaebol who's driven by selfish desires and the cause of our heroine's misery. I presume it's his demise we'll all be rooting for.

While the term makjang gets thrown around a lot disparagingly, this drama seems like the kind that embraces its makjang nature and goes full-out for it, Temptation of Wife style. This kind of makjang is a version I actually have no problem with, because it's baked right into the premise. It IS the premise. If you're gonna do it, then own it—make it soapy and addictive and hard to resist. Granted, we don't know yet whether Thorn Flower will be able to pull that off, but its writer DID pen A Man Called God, so we know he's familiar with over-the-top camp. Even if I'm not entirely sure that was intentional.

Thorn Flower premieres on February 4.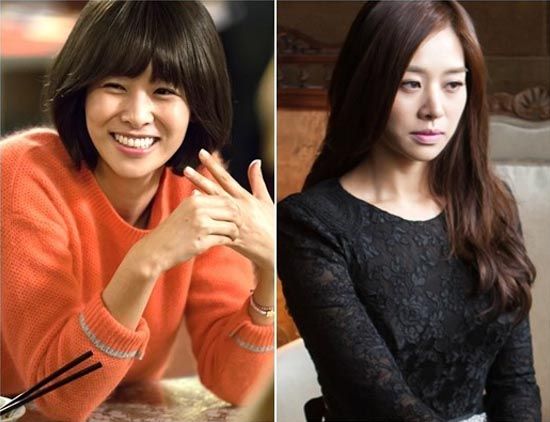 FN News, TV Report | Dramabeans


On new stills revealed for upcoming JCTB drama "Spineflower" actors Kang Kyeong and Jung Ji Yoon shared a hot kiss.

Kang Kyeong will play the role of Kang Hyuk Mi, cold, powerful man, who does not slow down for what he wants. He will use his power to get whatever he wants and will be one big obstacle in Se-Mi's (Jang Shin Young) way. However he is a sweet, caring man to the woman he loves: Soo Ji (Jung Ji Yoon).

In the scene, the two lover will go on a trip to the snowy mountains, where they took a walk to receive fresh air, when Kang Hyuk Min pulled Soo Ji and kissed her passionately.

"Spineflower" is about a innocent girl Se-Mi (Jang Shin Young), who will go through a series of misfortune events, that will lead her to become a female fatale and will take revenge on powerful people.
The drama is set to start on February 4th.

kdramastars

Sounds like Revenge (US TV Show) to me but more extreme and makjang. Even the "Thorn" part.
*Makjang