Jaesu Unforgettable Live Concert in Japan BTS

icecelia



Jaejoong interviews





"Park Yoochun Is An Unforgettable Actor. He Can Take On Any Role"



JYJ's Kim Jaejoong praised the acting skills of fellow member Park Yoochun.

Park Yoochun proved his solid acting skills in the recently-ended MBC drama 'I Miss You' and has made his mark as the representative actor in his 20s.

Kim Jaejoong, who we met in a cafe in Apgujeong recently, praised Park Yoochun's talents as he said, "I really enjoyed 'I Miss You'," and "I think Yoochun will continue to be an unforgettable actor. He's someone who can take on any role and make it work, no matter what is given to him."

He continued to show his deep affection for his fellow JYJ members when he said, "Whenever I see a project that our members appeared in, I found myself saying 'They're great,' and 'They did really well'."

Kim Jaejoong said, "Actually, we don't evaluate each other's acting when we meet up," and "Because we're so playful with each other, we go all out when we praise each other by saying things like 'You were amazing. The world won't see someone like you for a couple of centuries.'"

Meanwhile, having already released his first solo mini album 'I', Kim Jaejoong plans to hold a special mini concert and fanmeet 'Your, My and Mine' at the Ilsan KINTEX on the 26th and 27th.



Why Is There No 'Thanks To' On Kim Jaejoong's Album?



Kim Jaejoong revealed the reason why there's no 'Thanks to' in his solo album.

We met with Kim Jaejoong, who recently released his solo album 'I', at a cafe in Gwanghwamun for an interview. There were many people who helped him in the process of becoming a rocker, and he must have many people who he's thankful to since this is his first solo album, but he didn't include them in his album.

His response was short and strong, "I'm going to do it when the next JYJ album is released." He continued to add, "I should have written a 'Thanks to' since this is my first solo album. I have so many people I'm thankful to, but I worried that people's feelings would get hurt if I accidentally left someone out. If this was a JYJ album, Kim Junsu or Park Yoochun would have mentioned them, even if I actually did forget someone.."

Regarding the members' response to his solo album 'I', Kim Jaejoong said, "Junsu likes 'Mine' and Yoochun likes 'One Kiss'." He also dropped a bomb(!) when he said, "Yoochun recently went to China, and he said that when he heard 'One Kiss', he immediately thought, 'I need a drink right now.' It seems like he enjoys binge drinking."



"If I Hadn't Become An Actor, I Would Still Have A 'Muscular' Body"



Kim Jaejoong has returned as a rocker with his solo album 'I'.

During an interview at a cafe in Gwanghwamun, Kim Jaejoong was asked if he preferred a 'muscular body' or a 'lean body', and he replied, "If I had focused only on my musical activities, I would still be very muscular."

He added, "It's not that I intentionally lost weight, but I started shedding weight little by little until I even lost the minute muscles that you can regenerate. Even if I exercise and build up my body, it all disappears in three months when I start a new project," and "I admire the people who have a busy acting career and have still kept a muscular body for over ten years."

Meanwhile, Kim Jaejoong released his first solo mini album 'I' on the 17th and has already sold over 60,000 copies, according to the Hanteo Charts on the 22nd.



'Game Mania' Kim Jaejoong + Dating



How skilled is 'Game Mania' Kim Jaejoong at games?

JYJ's Kim Jaejoong held a press conference for his first solo album on the 22nd at the Mango Six in Apgujeong and said, "I really like playing games."

He gave an abashed smile as he realized that the reporters had seen him lost in his smart phone games right up till the beginning of the interview.

Kim Jaejoong stated that the game he enjoyed these days was the smart phone game 'All Together Now, Cha Cha Cha' and his score is a whopping 670,000, proving his talents as a gamer.

He showed his affection for games as he said, "I've always liked playing games. In the basement of our office building, we have a Playstation and other gaming devices installed and I go there often to play."

Kim Jaejoong also confessed, "These days, I think about dating someone. I write songs when I'm on a break, but I find it difficult because I don't have many experiences with the pains of love," and "I feel like I'll write songs better if I like someone, care for them, fall for them, and then suffer the pains of our love ending."



"I Want To Appear In 'Laws Of The Jungle' Too"



Kim Jaejoong has dubbed himself a jungle man.

During a recent interview in Apgujeong, Kim Jaejoong said, "I really want to appear in variety shows. PDs and screenwriters from broadcasting companies keep telling us that they want to have us on their shows. If one person takes charge and opens up the gates, wouldn't we be able to appear on broadcasted variety shows?"

Park Yoochun had once garnered much attention for saying that he hoped to appear on SBS' 'Laws of the Jungle'. Kim Jaejoong also added, "I really want to appear in 'Laws of the Jungle' too."

Kim Jaejoong said, "Jung Seok Won went to film for 'Laws of the Jungle'. He told me about it two weeks before he left, and I said, 'I really want to appear in Laws of the Jungle too…' He must have passed the message along."

Though Kim Jaejoong has the appearance of someone who's only known the high life, he laughed and said, "I'm a complete jungle man. I'm the kind of person who doesn't mind sleeping in cold places." He added, "When we weren't well off, there were cockroaches in our house and mice used to run over our bodies as we slept. That place was basically a jungle, so I think I'd be fine."

Having made a transformation into a rocker, Kim Jaejoong showed his satisfaction as he said, "When I first chose rock as my preferred genre and set out to make an album, I didn't think I'd be working with such great seniors who directed me and wrote songs for me. I received such great help and I was able to learn so much about the genre I have always liked."

Though every song in Kim Jaejoong's first solo mini album qualifies in the rock genre, each has its own infusion of Kim Jaejoong's trendy style. From songs such as 'One Kiss' and 'Mine' that have an intense sound and charming vocals to melodious tracks that showcase his vocal talent, Kim Jaejoong's album is receiving positive reviews.

Meanwhile, JYJ recently ended their lawsuit with SM Entertainment that had been going on for three years and four months. They also won their lawsuit against the Japanese agency AVEX, which has opened up their opportunities to pursue activities in Japan. Naturally, many are interested to see if JYJ will be able to appear on TV.

TV Daily + the star chosun 1 & 2 + StarN + newsen | All Translated & Shared by: dongbangdata.net



Membership Week Fan Meeting DVD



Download here






Makes a tiny appearance on Happy Together



Daughter: The person who give you a smartphone
Kim Eung Soo: Kim Jaejoong!



Jaejoong holding a kitten is relevant news ok






A staff met Jaejoong at a photo shoot today and uploaded these photos on her blog.

[Translation of her blog entry]
Hahahaha Kim Jaejoong-ssi had a chat with a cat kekekekekekekekekekekekekeke
Kekekekekekekekekekekeke only the cat talked kekeke and I got his autograph earlier kekekekeke
[Jaejoong is] really friggin' sweet ㅠㅠㅠㅠㅠㅠㅠㅠㅠ



'The JYJ' Magazine



Getting ready to send the newly printed magazine to the fans, the JYJ members sat around to bask in the 1000 days they've spent with each other.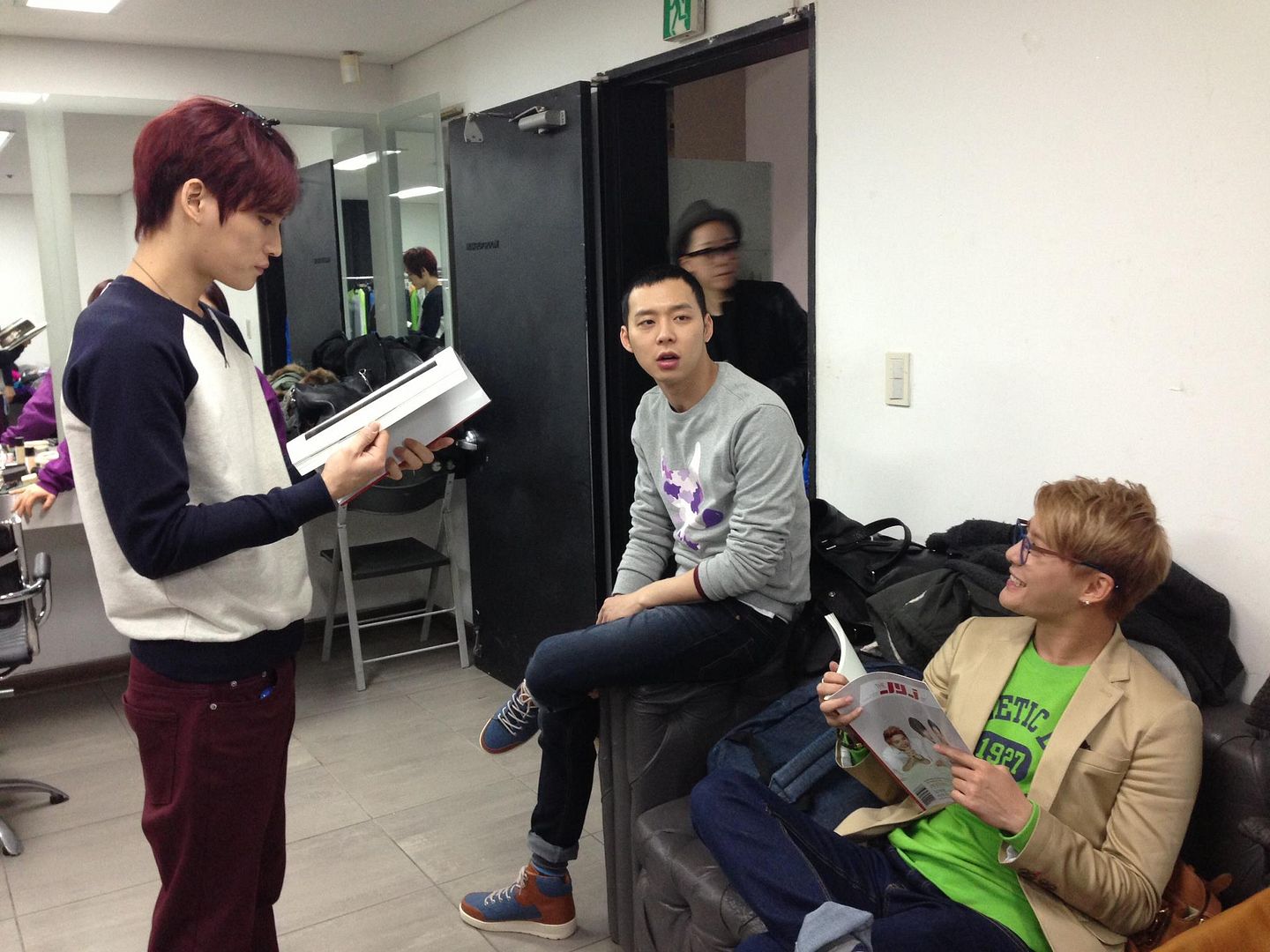 On January 25, JYJ's official Facebook posted, "Everyone! Yesterday, the JYJ members looked through the first hot-off-the-press The JYJ magazine and shyly smiled and talked about the past, while seeing pictures from three years ago. First issue of JYJ's special interview magazine!! Coming soon!"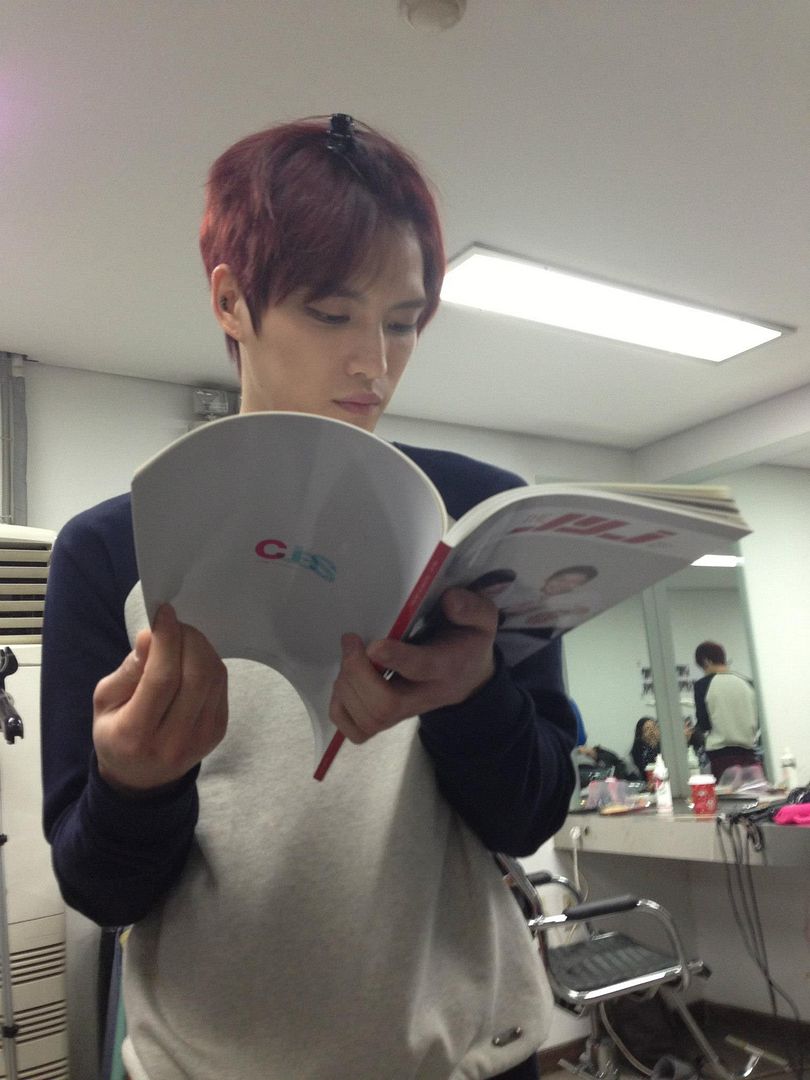 In the photos, the members carried happy smiles on their faces as they basked in the past, remembering how far they've come.

The magazine will be sent out in early February.



New NII Spring Sale Photos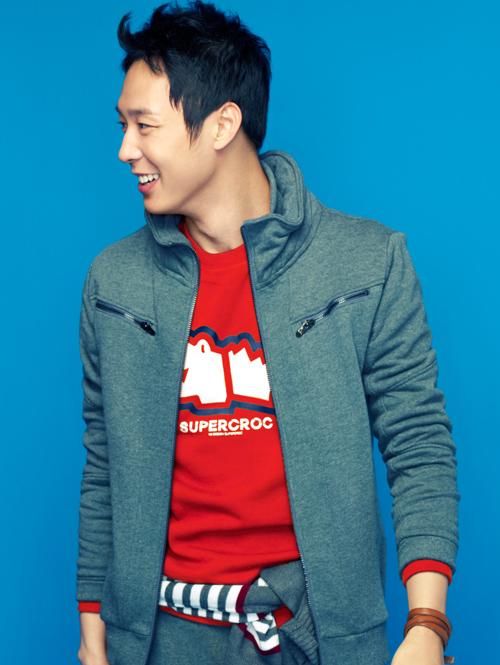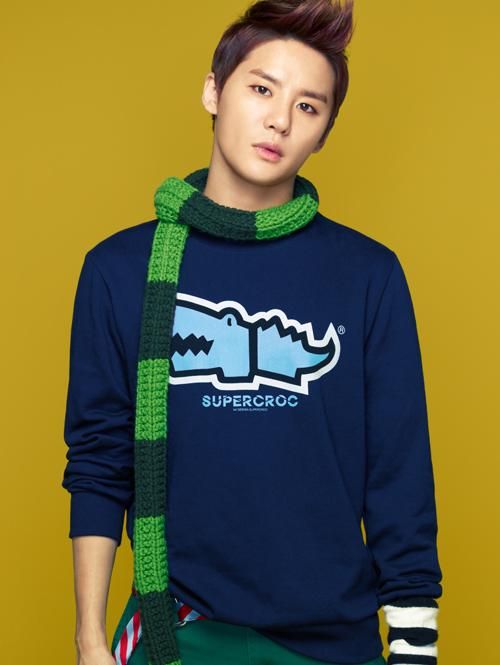 kpopmiu | lunjij1 | nsj951 via @jaef126 trans&shared by JYJ3 | C-Jes Entertainment via EnewsWorld + JYJ3 | @mayumeko via JYJ3
t4rw3n