kbsworld






BubbleFeetGravityCH4



Healing Camp subbed


Dailymotion: Part 1 | Part 2 | Part 3 | Part 4 | Part 5
Videoweed: Full
VK and other streaming: External site
From kshownow



Lee Jun Ki Suffers From a Lack of Affection and Practices Kissing By Himself


Lee Jun Ki fans, are you listening? Lee Jun Ki recently revealed that he suffers from a lack of affection!

On this week's episode of the talk show, "Healing Camp," Lee Jun Ki is featured as the main guest. During the show, Lee Jun Ki confessed, "I suffer from a lack of affection. When I go back to being the real Lee Jun Ki after acting, I feel this huge emptiness."

He continued to say, "When I'm home alone, I even practice kissing by myself," to everyone's great surprise.

When the show first starts, it is said that Lee Jun Ki made a grand entrance as he came on the set, riding a white horse with "Gangnam Style" playing in the background. It is reported that Lee Jun Ki kids and jokes around during the episode while dancing and singing, which is quite expected as fans don't get to see that side of him as much through his dramas.

Lee Jun Ki even shared a personal story about how he thrust a knife in front of his family because of his huge heartache over a failed love, which put everyone in shock.



Cried the Night Before Military Enlistment


Actor Lee Jun Ki talked about how he was worried about his popularity after serving in the military.

On January 28, he made a guest appearance on SBS's variety talk show "Healing Camp" and shared about his insecurities about life after the military.

Lee Jun Ki shared, "There have been a lot of talented actors who came out when I was gone. When I looked at actors like Yoo Ah In, Song Joong Ki and Kim Soo Hyun, I wondered whether I could portray such emotions in my acting right now."

He continued, "I had a nightmare where I was walking around a filming site and became a big log. I had a lot of anxiety." He finished off humorously, "Not just anyone can have that kind of experience."



Mutilated His House with a Knife


The beautifully good looking Lee Jun Ki recently revealed some shocking things about his past.

On the January 28 episode of SBS "Healing Camp" he talked about getting a "celebrity disease" (celebrity disease meaning that, after his fame he was completely caught up in his popularity). Lee Jun Ki then stated, "After I had cleared my head, I was caught up with a morbid fear that I would not be able to go back. Because of this, I cried every night."

Then Lee Jun Ki talked about an emotional moment in his life when he started to mutilate the inside of his house because of shock from being betrayed by people who were very close to him. He said, "At one point, I was making a lot of money. I trusted some people with the money but later on, it all disappeared. I was so shocked and started drinking every night. When I came home, I grabbed a knife and started slashing all my furniture."

Lee Jun Ki admitted that this dangerous habit continued for a while until his father finally stepped in and straightened him up.

He also made a funny diss about Song Joong Ki and Kim Soo Hyun's popularity. Lee Jun Ki playfully stated, "Although Song Joong Ki and Kim Soo Hyun are great people, I don't think they are big enough to be called a syndrome."



Admits He Suffered from "Celebrity Sickness" in Past


On the most recent episode of SBS "Healing Camp," Lee Jun Ki made an appearance and talked earnestly about his immature behaviors as a rising star. He said that due to his fast growing popularity, he suffered from the "celebrity sickness."

He explained the "'celebrity sickness" as a sense of entitlement he had in the past. He said, "I felt like everyone was more or less using me. I thought to myself, 'Why do I have to put up with this?' 'Isn't everyone making a living because I'm doing great?"

He added, "It happened so suddenly. I just became rude when dealing with people. When I met up with reporters for interviews, I confronted them 'Why are you not prepared for this?' and I even asked one reporter in particular, 'Do you not know what professional journalism is?"

Lee Jun Ki expressed much regret, "I was crazy. I was not in the right mind. In the middle of never-ending interviews and filming schedule, I didn't have any time to rest and that contributed to my 'celebrity sickness' very much."



Wants to Know Shin Min Ah's Number

(OP does too. Throw in your number too while we're at it)
Lee Jun Ki wants to know Shin Min Ah's number! This is crazy, but he should give her his number and she'll call him.. maybe.

On January 28, SBS's variety program "Healing Camp" featured Lee Jun Ki as a special guest where he said, "I don't know Shin Min Ah's phone number. She can misunderstand and become burdened."

The two actors headlined MBC's drama "Arang and the Magistrate" this past October and have worked about 5 months together for the project. He shared that they were pretty close on set to the point that he would dance in front of her for fun.

MC Han Hye Jin asked, "You spent 5 months with her and you don't have her number?" Lee Jun Ki replied, "We've pretty much went through a lot together [during the filming]. I also want to know Shin Min Ah's Number, but I've never talked to her [on the phone]"

MC Kim Jae Dong laughed, "So, you just danced in front of her."

Soompiers, do you think they would make a great offscreen couple?

(I miss Arang)
Soompi 1 + 2 + 3 + 4 + 5



Lee Jun Ki joins fanclub in delivering coal briquettes for charity





Actor Lee Jun Ki recently joined his fan club in distributing coal briquettes to heat homes for a number of families.

The actor and 30 members of his fanclub, 'HaJunSe', visited the neighborhood of Seongbuk-gu, Seoul to participate in the 'Coal Briquettes of Love Delivery Movement' charity event. Together, the volunteers delivered 3,000 coal briquettes to a select number of families along with their warm hearts.

According to Lee Jun Ki's agency, IMX, the actor and his fans began the delivery early in the morning and lasted for approximately three hours, going through narrow streets that were impossible for cars to get through.

A representative stated, "For the Lunar New Year holiday, we wanted to deliver our warm hearts to neighbors, so the charity event took place."



Ranks second on the Oricon Chart



Actor and singer Lee Joon Gi recently ranked second on the Oricon Chart.
On January 29, Lee ranked second on the Oricon Daily Single Chart with "Tonight," a track from his fourth single, Case By Case (CBC), released in both Korea and Japan.
Lee sold 6642 copies of the single and ranked second on the chart after Morning Museme.
Super Junior K.R.Y ranked seventh with "Promise You," and TVXQ ranked eighth with "Catch Me." A total of three K-pop songs ranked in the top ten of the chart.
Super Junior K.R.Y released their new material on January 23 and TVXQ released theirs on January 16, and they have ranked in the top ten of the chart for a long time with their new songs.
Lee personally wrote lyrics to "Tonight." It's a love song that tells a man's hope to fall in love with someone at a first glance. He compares his fans to the lover in the lyrics. Lee's new single was produced by Opatsu's Kim Seok Joong.
Lee will soon come out with a new drama series or a new movie.



Lotte Hotel Busan appointed Lee Joon-gi as promotion ambassador



Hello, this is Lotte Hotel Busan




Mr. Lee Joon-gi who has recently released the single album 'Tonight' in Japan and ranked the 2nd place in the Oricon daily chart, was commissioned as a promotion ambassador of Lotte Hotel Busan in 2013.




On 17th JAN, Hallyu star Lee Joongi's commissioning ceremony and photo shoot proceeded.He will be participating in various activities including hallyu events along with the PR activities as the frontman of Lotte Hotel Busan for 1 year from now on.




Especially, a fan meeting with Japanese customers is scheduled in Lotte Hotel Busan Art Hall on 23rd March. Previously, Jang Geunseok, Beast, Infinite, Kang Jihwan held their fan meetings. Through them, Busan's tourism which was focused on Fukuoka and west Japan market has been reorganizing its tourism market by expanding to the tourists from Tokyo and Nagoya area.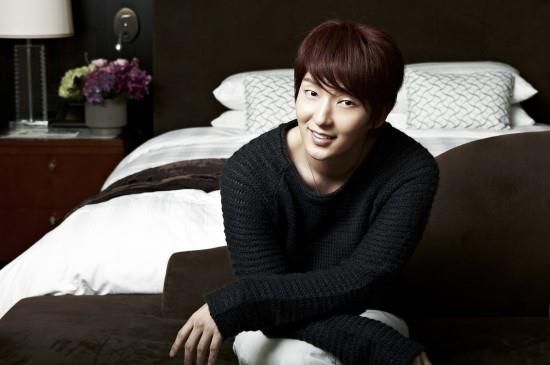 Busan tourism industry has been benefited from the Lotte Hotel Busan's Hallyu business. It is expected that Lee Joongi's fan meeting will resuscitate the Japanese tourist market which has been struggling for quite a while.




Lee Joon-gi made a successful comeback after his military service. His gentle charisma and his effort to do his best with acting, sing and dancing go well with the image of Lotte Hotel Busan which is trying to provide the better service at all times. We are looking forward to his remarkable activities.

OSEN via Nate | Allkpop
Starnews | en.korea
justjunkilwoo



From his twitter & weibo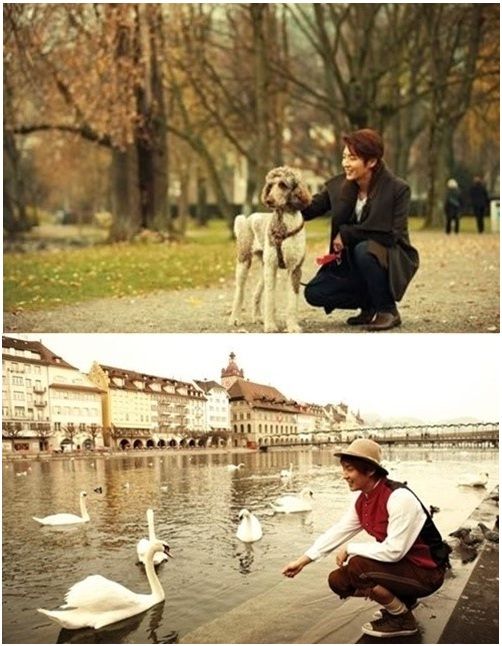 "Going out for a walk"
"Are you ready to meet me? I'm going to go to Beijing the day after tomorrow. I'm so excited to see my Chinese friends. Let's have fun together."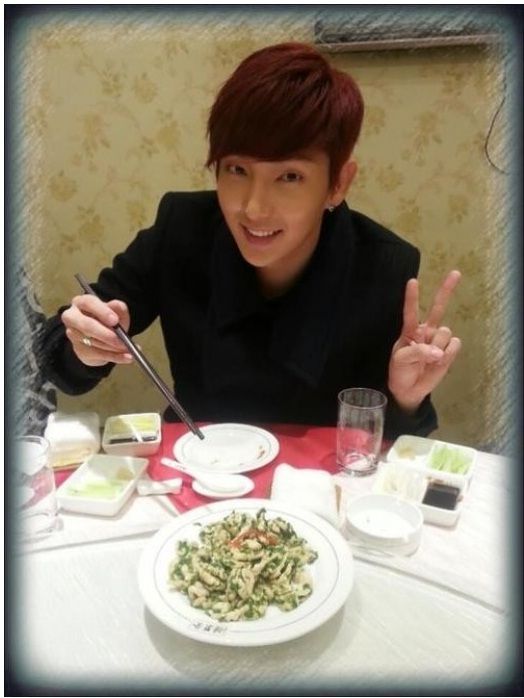 "It's lunch time. Please don't skip a meal and take care of your health. Smile."
"The absolute man."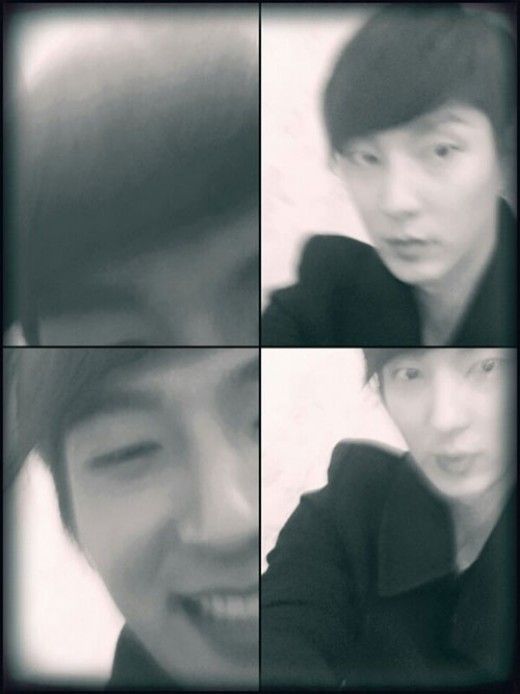 "I will fly to Japan this time. You came all the way here even though it's raining. Be careful not to catch a cold. I'll be back safe and sound. Why is it raining today. I hope Japan is sunny. Peace."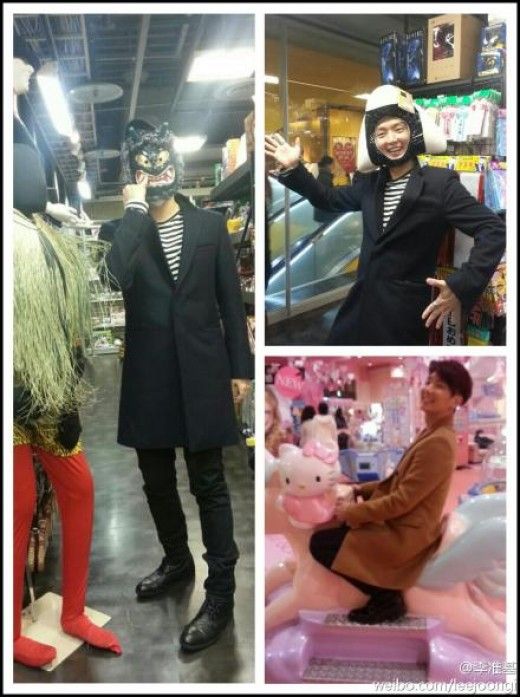 "Mr. Lee Joon Gi visited a toy store with the staff and had a lot of fun. I've gotten used going out and playing around in masks like this. It's very important to return to the innocence of childhood."
"Puffy puffy!"
"Someone took this picture at a perfect timing. We're all in deep sleep."
"I prepared for our family trip for over fifteen days. I'm very happy to see my parents loving the overseas trip. Since we are all busy, I can't remember when we've spent time together like this. I'm releasing pictures of a man in Hawaii. Aloha."
JGshock | weibo.com/leejoongi