The biggest scene stealers in the recently completed Flower Boy Next Door was that of the foul-mouthed raging webtoon editor Kim Seul-gi played by Kim Seul-gi who provided comic relief and 'real life' romance in her relationship with webtoon artist Yoo Dong-hoon played by actor Go Kyung-pyo. Go Kyung-pyo and Kim Seul-gie only had supporting roles in the drama, but what time they did have on screen were memorable and made an impact on fans. Both were original cast members of Saturday Night Live Korea and are up-and-coming stars in Korean entertainment, which is why they're being featured in this week's Spotlight.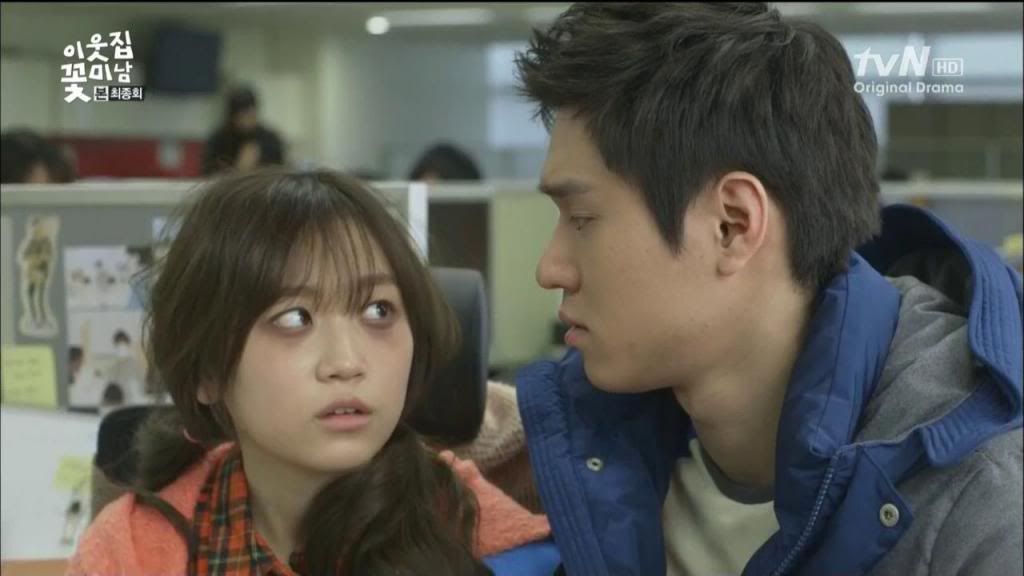 Known as the "Debt Couple" in the drama because she was a hard working salary woman and he a poor webtoon artist trying to live his dream while working various odd jobs to support himself and his family. Their love blossoms when he gets in a car accident and asks her to cosign a loan for him–not exactly the normal set-up for every love story. Due to the couple's popularity, they also released a song and MV for the drama's OST "I Wake Up Because of You."



Twenty-two year old Go Kyung-pyo (6/11/1990), began modeling in his late teens and was once a YG Entertainment trainee, entering the company at the same time as Yoo In-na. His contract with YGE fell through, so he decided to enter the military for his two years of service, but while preparing to do so he got a part in the drama Jungle Fish 2 and made his debut as an actor instead in November of 2010. Although Jungle Fish 2 was his acting debut, he actually appeared as a member of a 2009 variety show based around KARA's Nicole called Nicole's Introduction to Veterinary Science while a freshman in the Film Department at Konkuk University.

What followed for Go Kyung-pyo was a steady stream of supporting roles in K-dramas Believe in Love (2011), Operation Proposal (2012), Standby (2012), and most recently tvN's Flower Boy Next Door (2013). Go also had roles in Jungle Fish 2–the movie (2011), JYP's 5 Million Dollar Man (2012), Don't Correct Answer (2012), and the upcoming Scary Story 2. He was a regular cast member of Saturday Night Live Korea for seasons 1-3, just leaving the show this year as it entered it's fourth season. Go Kyung-pyo belongs to famous Korean writer/director/producer Jang Jin's entertainment agency, FilmItSuda (Jang Jin also happened to be the creative director of Saturday Night Live Korea). In the March 2013 issue of Singles magazine, Go Kyung-pyo , Kim Woo-bin, and Do Ji-han were each given their own photo spread and labeled by the magazine as 2013′s hottest new actors. He's also said to have an uncanny resemblance to Super Junior's Siwon.

Some might not be familiar with most of Go Kyung-pyo's work other than in Flower Boy Next Door or Saturday Night Live, but I first took notice of Go Kyung-pyo in the K-drama Operation Proposal. He played the role of the main character Kang Baek-ho's (Yoo Seung-ho) best friend Song Chan-wook. Operation Proposal was the K-drama remake of the J-dorama Proposal Daisakusen. The Korean version of the story went more in depth in the story lines and showed more of how the consequences of each decision we make can affect our future and the future of those around us. The K-drama was an emotional rollercoaster ride and I can see why some may have dropped the drama because of the hero's seemingly endless futile attempts at gaining happiness, but it had some great performances in it including that of Go Kyung-pyo. His depiction of the steadfast and caring Song Chan-wook was enough to melt any fan girls' heart.



In an interview with 1st Look, Go Kyung-pyo said, "MBC's Infinity Challenge helped guide me through my personal growth. Because new episodes of Infinity Challenge are not currently airing, I'm having a hard time (this was during the MBC strike). I recently met the role model of my life, Yoo Jae-suk, and I was so happy that tears came out of my eyes." [I would react the same way]




Go seems to be the perfect best friend to every lead character, but hopefully soon he'll be able to move into a leading role. His newest project, the horror film Scary Story 2, begins filming this month and stars a bunch of other popular up-and-coming rookie actors including Sung Joon, Lee Soo-hyun, Baek Jin-hee and Kim Ji-won. It's slated for release in June of this year.




Twenty-one year old Kim Seul-gie is a native of Busan. While in high school, she decided she was going to go into acting and made it into the prestigious Seoul National University of Fine Arts and Music. It was there that she met director Jang Jin during the university's 30th anniversary play in 2011 and taken under his wing. Kim Seul-gie also belongs to Jang Jin's entertainment agency, FilmItSuda. She has appeared on stage in Romeo Landing on Earth (2011), Return to Hamlet (2011-2012), Clumsy People (2012), and Clumsy People Encore (2013). She has appeared twice on variety show Infinity Challenge and was even a member of their BiBimBap CF. She has had bit parts in the K-drama Heartstrings, and the KBS2 drama specials Traces of Mr. Nosukja and The Wedding Planner, but her most notable role in a drama has been that of the sleep deprived foul mouthed webtoon editor Kim Seul-gi in Flower Boys Next Door.

I really enjoyed her character in Flower Boys Next Door. She was a woman in a power position as an editor, but not because she came from a rich and powerful background–she must have worked her way up. She also wasn't scared to let loose and give the webtoon boys a good scolding when needed–although she did learn to tone it down a bit to gain the affections of Yoo Dong-hoon. I like how the show presented their story as a 'real life' love story in contrast to some fantasy love that's unattainable like what happened to Jin-rak and his Rapunzel in #402.

But it was really in Saturday Night Live Korea Kim Seul-gie made a name for herself with the various roles she's played on the show since its first season. Her most popular character on the show is Tto, the red foul mouthed Yeouido Teletubby… hmm, I'm seeing a pattern here. Hopefully, she'll be able to rise above the profanity and play a variety of characters in bigger and better roles.



Kim Seul-gie is still with Saturday Night Live Korea which is in its fourth season, even though her mentor Jang Jin, Go Kyung-pyo and a few others left. On the plus side, Jay Park joined the cast and while not the best actor in world–he is pretty funny.



Seoulbeats | TVDaily | Nate | Daum Cafe | 02thatzkie | CJENMMUSIC | ryuha149 | snlkoreafan



Past Photoshoots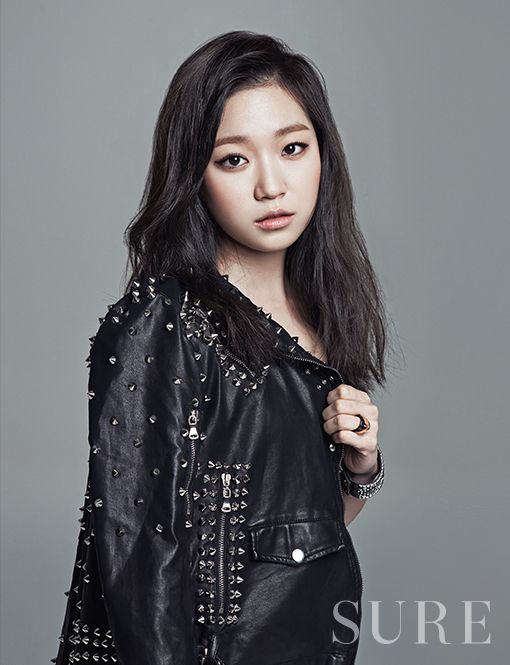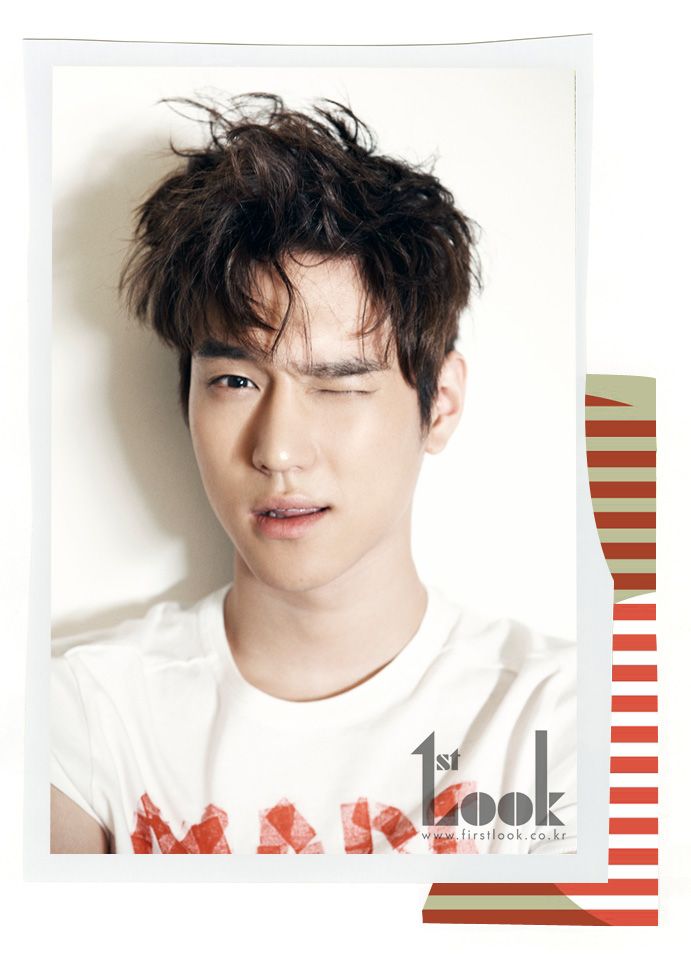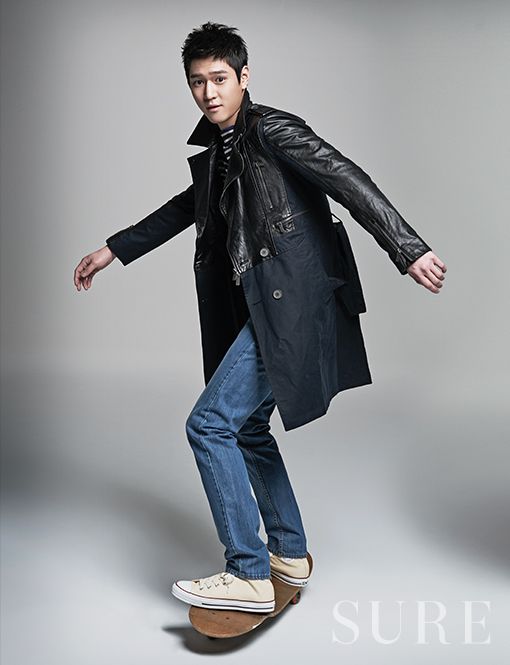 Vogue | Sure | W | 1st Look | Vogue Girl | Singles