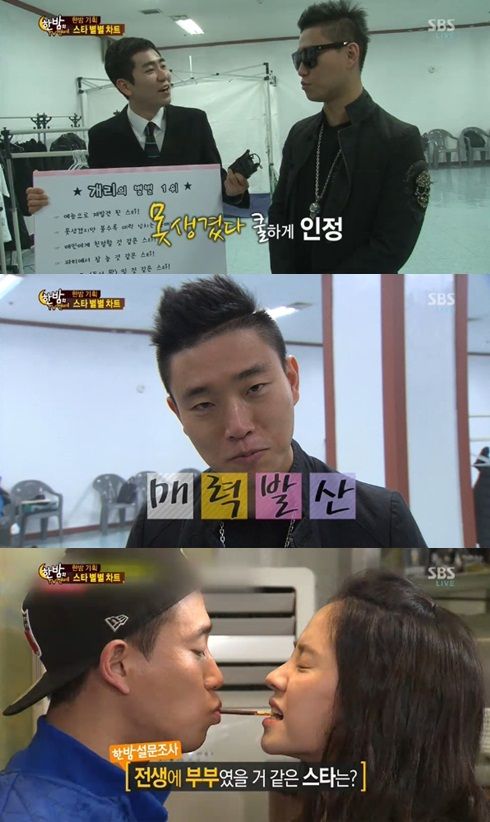 Gary left a message for his 'Running Man' 'Monday Couple' partner Song Ji Hyo.

SBS' 'One Night of TV Entertainment' had an interview with the Leessang member after he was ranked the #1 'star rediscovered through variety shows', 'charming man who is unattractive', and 'celebrity who looks like he'd be nice to his girlfriend'.

When Gary saw the results of the survey, he stated, "I admit I'm ugly," and whipped off his sunglasses to make a serious face at the camera. He went on, "People told me they got more popular because they look like me. I'd like men who look like me to gain hope through me."

He was also voted as part of the top celebrity pair who 'could've been married in the past life' with Song Ji Hyo. Gary joked, "I've decided not to go after you. I think love is something that gets more distant the more you go after it. Just stay where you are now."

Allkpop

Whatever I don't think Gary's ugly.