On October 5, at the 18th Busan International Film Festival held at the CGV Centum City, idol and actor Lee Joon of MBLAQ spoke about his bed scene ad-libs during the Guest Visit (GV) session for his movie "Rough Play." "Rough Play" was invited to the film festival under the Korean Cinema Today – Panorama category.
Lee Joon said, "There were some ad-libs in the movie, but in scenes where I had a lot of lines, I didn't include any." He added, "I actually ad-libbed a rough line during one of the bed scenes, saying, 'If you're sorry, then do it,'" which caught a lot of people's attention.
During filming for "Rough Play," Lee Joon once spent a full 24 hours naked, shooting a bed scene. Reflective of the amount of time invested, he really pulled off these intense scenes, which appear several times throughout the movie.

Shin Yeon Sik, the director, said "He really cherishes his ad-libs, trying to throw them in even during post-sync recording." He joked, "I was going to edit it out, but because he liked it so much, I just left it."
The movie "Rough Play" tells the story of a relentless actor's rise to fame. Following the work "Rough Cut" (2008), the movie is uniquely composed of happenings behind-the-scenes on film sets, straddling the boundaries between acting and reality.

MBLAQ's Lee Joon plays the character of Oh Young, who goes from being a play actor at the very bottom of the food chain to a top star in the blink of an eye. This will be his first main role on the big screen.Yang Dong Geun, Seo Young Hee, and Kim Hyung Joon also appear in this movie.
"Rough Play" will be released in theaters on October 24.

Source: Soompi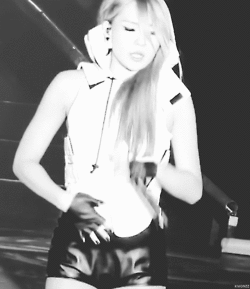 I saw that there are going to be FOUR bed scenes for Joon in this movie! Words cannot describe my excitement over this movie now!