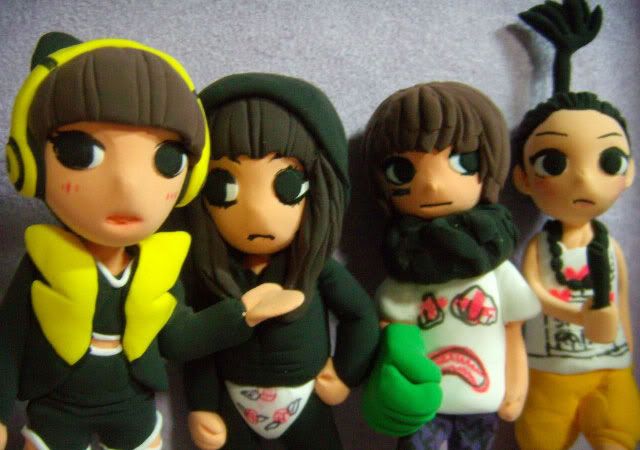 Group 2NE1's first debut album is just a few steps away from reaching the 100K album sales mark.
The title song 'I Don't Care' off their 1st minialbum is also #1 on various music charts. Their achievements as a newcomer singer group is almost unbelievable, and threatening the stronghold of the existing strong singers.
YG Entertainment said, "Even though it is about 1 month since the album is released, it is still selling about 1000 copies a day. We are continuously adding to the production of 2NE1's minialbum, and up till now we have produced 80K copies, and we have just recently produced anohter 20K. With that the production for 2NE1's minialbum has crossed the 100K mark."
All these while, for a new singer to do well on album chart is not easy. For existing singers, it has to depend on a certain degree of fandom to achieve it and the effect can only be seen at the start of their album release.
YG Entertainment added, "2NE1, who has just released their 1st album, is a group with more to show. Do anticipate more from them as they will be showing more new sides of them."
Meanwhile, 2NE1 is #1 for 3 weeks through on KBS Music Bank, and #1 2 weeks through on SBS Inkiagyo, doing very well on music shows.

source

congrats girls!