FORMER EXO-M LEADER KRIS TO APPEAR ON CHINESE SHOW "HEART ALI" (OP Note: Not a show)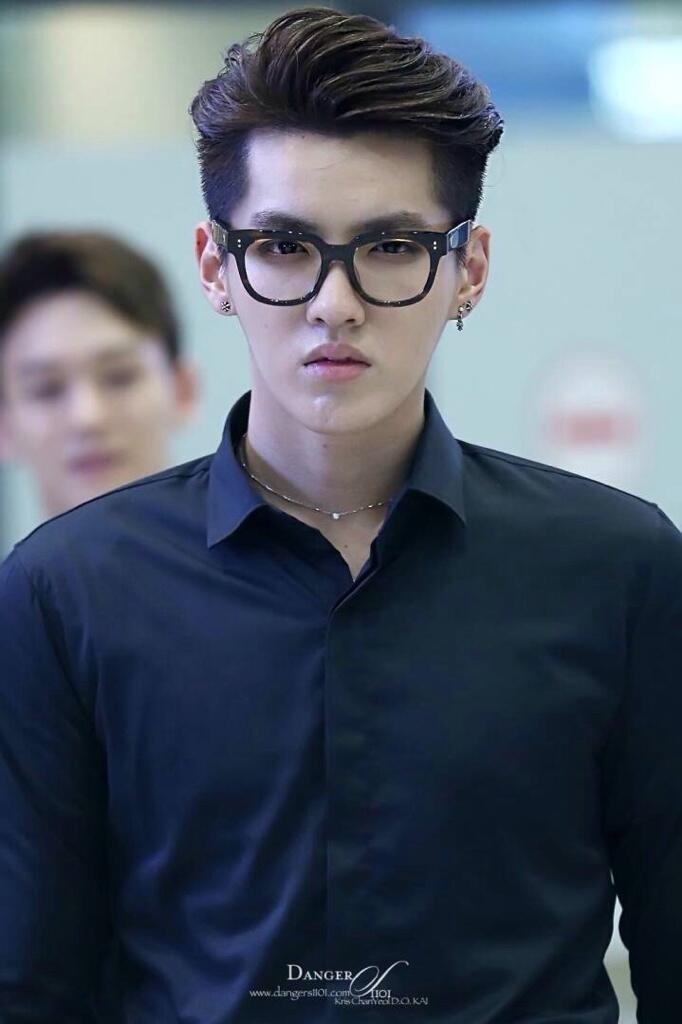 Former EXO-M member, Kris, will be starring in the Chinese charity show, "Heart Ali" with Chinese actress Fan Bingbing.

"Heart Ali" is a Chinese show which started in 2010, August, and is a show that aims to help children with inherent heart disease in the area of Ngari Prefecture, Tibet.

On the 20th of June, Fan Bingbing wrote on her personal Weibo account, "It has 5 years since "Heart Ali" started. I will never forget the pure eyes of the children when I first went to Ngari Prefecture. This year, Kris will also be participating in the donation."

She also added, "Being able to give children laughter and happiness is sufficient. Kris will be our 2nd guest on "Heart Ali" after Li Ka-shing. We will approach the show with sincerity and continue on, even though the road may get rough."

With Kris' appearance on the Chinese show, this may mark the beginning of his official promotional activities in China.




Fan Bing Bing and Yifan on Weibo

Fan Bing Bing and Yifan followed each other and Fan Bing Bing posted a Weibo thanking him for his participation which he reposted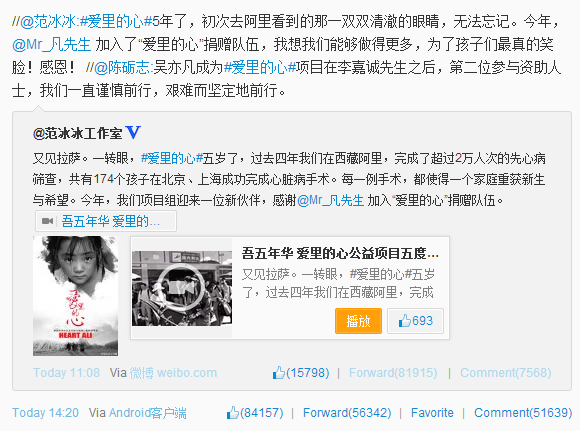 Source: Koreaboo MBN

OP Note: Wow Fan Bing Bing...BUT translation is off...it's her charity project

*edit: Buni's post contains more Weibo details so please read it...but her photo choice still isn't up to par*