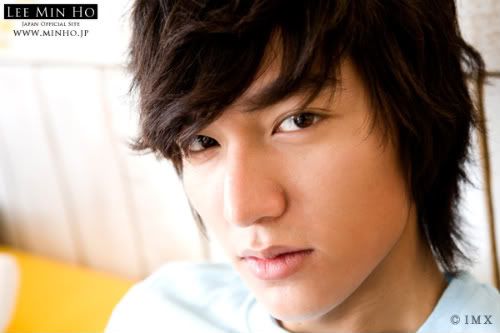 WHAT?! I won't believe this until it's on the air, but Lee Min-ho has reportedly been selected to headline a Korean drama adaptation of City Hunter, the popular 1980s manga and anime about a womanizing detective.
The lead character is Saeba Ryo, who runs the City Hunter business with his partner, Kaori Makimura, and is a bit of a perv. (He almost exclusively takes cases from pretty women.) He also fights crime with the help of his trusty partner (some might call her his Girl Friday [Swoon. -GF]), who secretly loves him.
I wrote about
City Hunter
back in 2008
when a Korean-Japanese production was being planned starring
Jung Woo-sung
. I'm going to guess that fell through. This version is slated for SBS and sounds like it might actually make it.
City Hunter
was created by Hojo Tsukasa in 1985. There have been a few live-action adaptations attempted in the past, but none seemed to be that successful. According to one rep from the production company, the series has received numerous requests for drama adaptations, but those hadn't come into fruition because they didn't satisfy the creator's requests. However, Hojo Tsuaka was reportedly satisfied with Lee Min-ho as the lead — no doubt thanks to his star-making role in last year's uber-hit
Boys Before Flowers
.
The original was set against 1980s Tokyo; this version will take place in 2011 in Seoul. The Ryo character has been renamed "Kang Jin."
OMFG. I may love this, or love to hate it. Either way, love.

source: Dramabeans via Hankyung

Crossing my fingers this works out. Lee Minho as a sexy detective? Sign me the hell up!