(
Collapse
)
(
Collapse
)
What else happened?
---
Seventeen will guest on
'Idol Wonderland'
. Vernon very probably has a
finsta
. Big Hit Labels announced a
yearly
label concert on New Years Eve
(the drama with MBC intensifies)
, but Pledis
announced
that Seventeen already have a different schedule on that day and won't participate (no, it's not Kohaku). Seventeen was also confirmed to perform at
MAMA
. Hoshi
donated
money for scholarships at his old high school. In TikTok-dance news, Hoshi did the
Lovekilla challenge
with Monsta X's Kihyun while Vernon did the
Daisy challenge
with Pentagon's Kino. Seventeen's
dorm
arrangement. In need of a new phone background?
Hoshi
is here to help. Seungkwan is an actual bear, carries around
honey sticks
and gifts them to people (people is Golden Child's Bomin). While his
dad
drives lost travelers
around
. People are wrapping their heads around
this Wonwoo abs pic
being real. Jun being
shocked
that there is a
taobao shop model
who eerily looks like him.
Semicolon Thanks To
. Did Hoshi just
spoil
sth?

Videos: BigHitLabels, Seventeen, Eightmoonsubs, Like17Subs, HAMZZI, seventeenlyrics, W Korea, coral904132, Knowingbros, The Mention, Access, Seventeen Vlive, Studio Choom, M2, E! Red Carpet & Award Shows, Lego House, Seventeen 2, ELLE Korea, Lamune Rain, KBS World, Mnet K-POP, SBS KPOP, Vstar, The K-Pop
Images: theseoulstory, ELLE_KOREA 2, pledis_17, gyuruppi, alrightstnsvt, archivesvtdata, 17_17gram, jhhs7777, wonubliss
Translations: miwon17_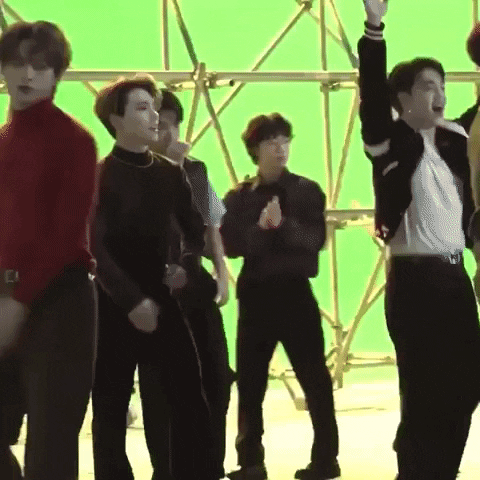 The post is not 100% complete, but I haven't turned off my laptop in a week because this was sitting in my drafts, so out it goes. What were your favorite parts of this era?