The enlistment law prior to August 1st allowed men to delay enlistment up to age of 30, however on August 1st, 2018 a new law came into effect changing this age to 28. This means all idols born in 1989 and 1990 MUST enlist by end of 2018 / Jan 2019.

The change in law was already introduced in June, where those 28 and older in entertainment (and others) cannot delay.

Since the new law became effective only Aug 1st, media started releasing articles with idols who will enlist.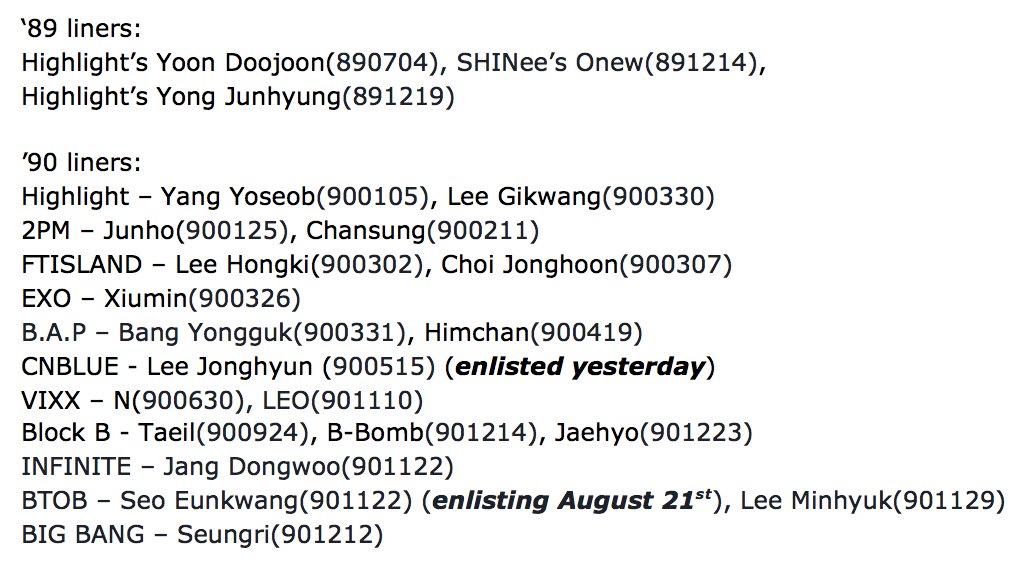 Sources: idolinews via balloonwanted 1 2 3