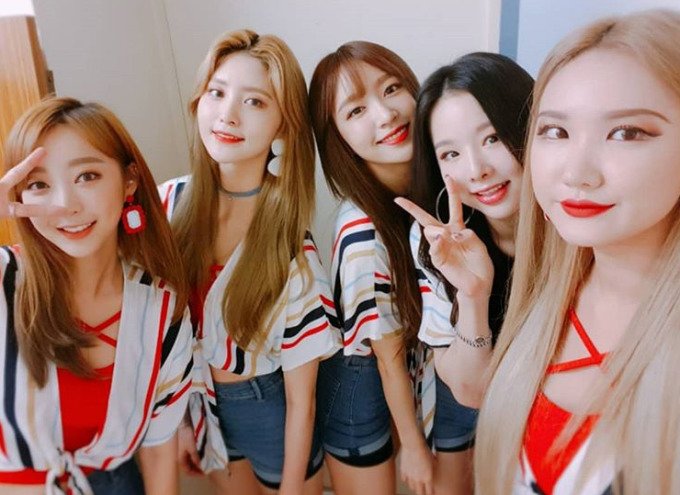 According to source Newspim, EXID will come back in the middle of November! Banana hasn't bothered to deny comeback news yet (which they did last time), so Leggos are pretty confident about the news.




To everyone's surprise, Dongmakgol Girl turned out to be Solji!!!! Her five consecutive wins put her in the TOP 3 female contestants with the most wins...if you add her first win from the pilot episode, she's in the TOP 2. In addition, she's the only contestant who won with two different masks and the only idol who got 5 consecutive wins. Also, EXID is the first group, where all members appeared on the show!


Solji is the only idol in this top 3 female mask king 👑 #WelcomeBackSolji pic.twitter.com/UpxEmA3NVW

— #WelcomeBackSolji 👑 | golcha #GENIE (@dongbangfinite) October 21, 2018
[TRANS] 181021 #EXID #Solji's instagram- her thoughts on the Masked Singer
our queen has worked hard!! Thanks for giving us so much awesome performances the past few weeks!! saranghae!!!❤️#솔지 #복면가왕 pic.twitter.com/VgjPVHYwn4

— EXIDear (@Exidear_sub) October 21, 2018


After her reveal, she trended!


October 22, 2018



Source: MBCEntertainment, newspim via @LeggoEnt, @exidear_sub, wtEXID, donbangfinite

(ノ◕ヮ◕)ノ*:・゚✧