3:52 pm - 11/22/2018
K-Drama production "Four Sons" with Park Hae Jin grows to an even bigger mess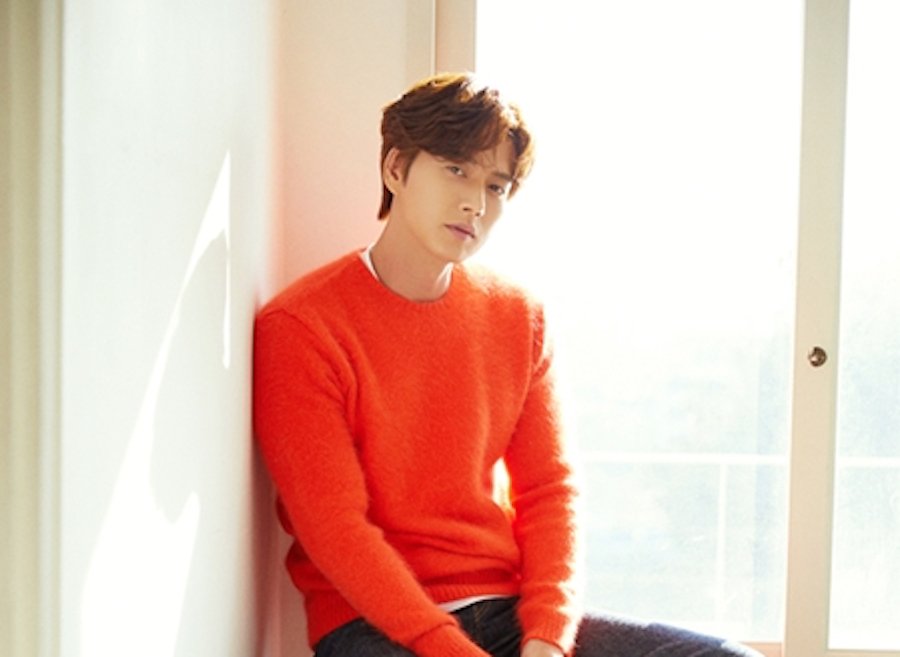 You might remember "Four Sons" for the numerous production problems they faced (
unpaid wages
,
production company faced lawsuit
, etc.), which made
Nana
and other actors/crew jump ship.
Onto the news: On November 21, industry sources began to report that Park Hae Jin hadn't shown up to the set of "Four Sons" since November 1. Because of production problems, filming had ground to a halt in May. After reorganizing with a new director, filming began again on August 31. According to Park Hae Jin's representatives, the production company Victory Contents had scheduled filming up until October 31. However, the director was not able to complete filming within that time.
In an official press release on November 21, Victory Contents stated, "The lead actor for our pre-produced drama 'Four Sons' has been refusing all contact with us. The director and the rest of the cast and crew are preparing for filming even today but the production has been set back by this lack of contact with the lead actor."
They continued, "We have not been able to contact anyone from his agency since the beginning of November. This lack of contact is the responsibility of the lead actor's management agency and we believe that it is caused by Mr. Hwang, who is in charge of relations between us."
According to the statement, Victory Contents had signed a co-production contract with Mountain Movement Story, an affiliated company with Park Hae Jin's agency Mountain Movement. However, in January Mountain Movement Story signaled a desire to end their co-production deal and Victory Contents became the sole producers. "Mountain Movement Story's CEO, Mr. Hwang, has no right or authority to interfere in production," Victory Contents stated.
The statement went on to level a number of complaints at Mr. Hwang, accusing him of acting without legal authority in the production process, including hiring new writers without prior consultation and interfering in the casting process to replace Nana, disrupting a new co-production deal that had been about to take place on his recommendation, and misrepresenting the drama to the media as Mountain Movement Story's production instead of Victory Contents' production.
On the same day, a source from Park Hae Jin's agency released their own statement to Ilgan Sports, saying, "There was an agreement. The contract was supposed to end on March 14 but as the director changed, we agreed to stay until May 30. Halfway through, we then rewrote the contract to last until August 14. We did this out of good will. But October 31 was the final limit. According to the agreement we signed, this is not a 'lack of contact.' We hired a legal representative in October and they are in charge of our responses. Our communication channels are always open, so please stop with defamation like 'we refuse to contact with them.'"
Later the same day, a source from Victory Contents told Ilgan Sports, "We would like to apologize for any misunderstandings in our official statement earlier. We will work to come to an agreement with Park Hae Jin's representatives after meeting with them."
A source from Park Hae Jin's agency said, "We are willing to meet with them."
.
.
.
.
1 Day later
.
.
.

Park Hae Jin's Agency To Take Legal Action Against "Four Sons" Production Company
Park Hae Jin's agency, Mountain Movement, will be taking legal action against the "Four Sons" production company after it accused the agency and its affiliates of interfering with the drama's production.
On November 22, the legal representative for Mountain Movement stated, "Neither Park Hae Jin nor his agency have never neglected the terms of the agreement between them and the 'Four Sons' production company, Victory Contents. Park Hae Jin has done his best to complete the promised filming time despite the numerous difficult situations that arose. However, the company has ignored his hard work and defamed him and his agency by distorting the terms of the original agreement and spreading press releases with false facts in order to pressure them into a new agreement."
He continued, "We intend not only to warn the company about their unreasonable actions, but take strong legal action against them."
The legal representative reiterated the agency's prior statement about how Park Hae Jin's original contract had been extended from March 15 to May 31 and then again on August 14 (when filming resumed after hiring a new director) to October 31. He also repeated their strong denial of the accusation that they had refused contact with Victory Contents.
"The problems that have occurred with the drama's production, filming, and screenplay have nothing to do with Park Hae Jin. The 'Four Sons' production company does not take responsibility for its own actions and puts the blame on the actors instead."
The statement concluded with an apology from Park Hae Jin to his fans for causing them concern with this incident and an avowal to continue legal proceedings against Victory Contents for their repeated false press releases.
source:
@soompi
, soompi
1
2
,
herald pop
, naver
1
2
3
4