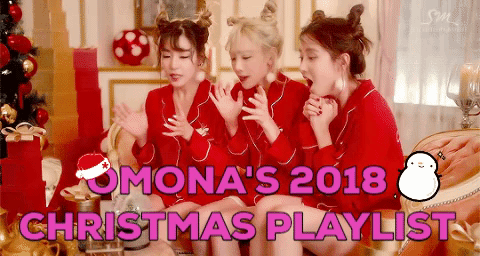 It's the most wonderful time of the year! Whether you're out doing last Christmas shopping this weekend or chilling at home wrapping gifts this playlist is sure to get you in the holiday spirit.
So for 2018, I present the ultimate highly biased Christmas playlist!
(
Jingle your bells: Omona's 2018 Christmas Playlist (MEDIA HEAVY)
Collapse
)
Source: Rivital, SuJuLover99, Platypizz, SoshiJam, TV-People, jypentertainment 1 2, yankat, Jenirus 1 2, Kpop Good Kpop, Pastel Jenna FL, Jellyfishcenter, Mnet Official, |||MVPonew|||, Heritagetv, Official Laboum
Thanks to
juhli for the help coding this post!
I'm a Christmas nut, so I'm always open for new recommendations! There's plenty more where this came from.
Merry Christmas to all who celebrate!