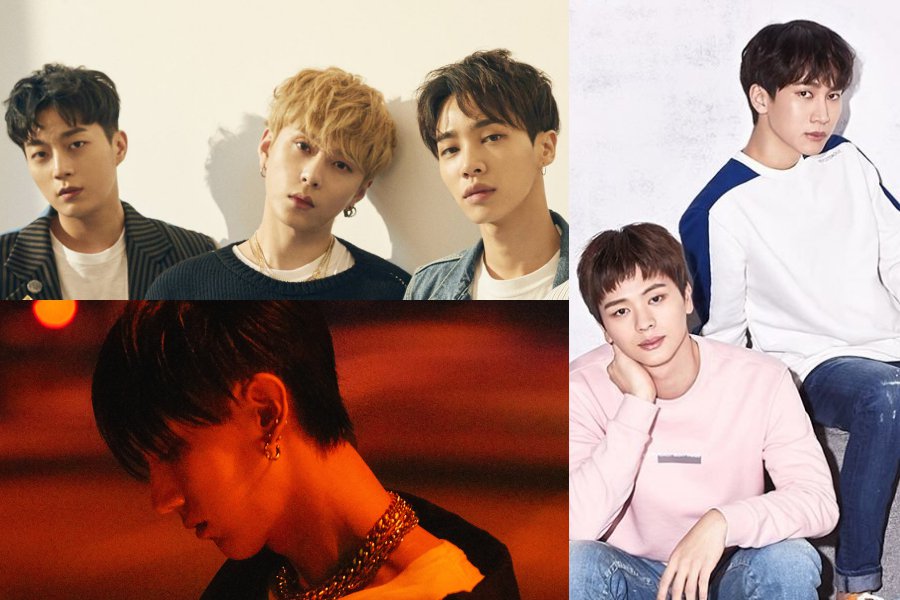 Highlight members (Lee Gikwang, Yong Junhyung, Yoon Doojoon), BTOB members (Eunkwang, Yook Sungjae), Jang Hyunseung, and singer Chu Ga Yeoul will have their degrees canceled as the Ministry of Education has determined that they received special treatment.

On January 14, the Education Trust Restoration Promotion Team of the Ministry of Education held their first meeting to discuss the inspection results of the suspicions on injustice and corruption at Dongshin University and Busan Kyungsang University. The team has announced corrective actions regarding the matter.

According to the report from the Ministry of Education, the broadcast activities of celebrity students at Dongshin University gave them acknowledgement as being present even if they did not attend class due to the department's internal policy. However, it was determined that the celebrities received special treatment since there were no written regulations of such before 2015, nor were there rules delegated that allowed departments to manage attendance differently. The Ministry of Education determined that the attendance of these students cannot be acknowledged.

In particular, despite regulation, singer Chu Ga Yeoul acted as an adjunct professor for the Department of Applied Music despite not having a bachelor's degree while simultaneously attending the Department of Broadcasting and Entertainment as a student. It was confirmed that he could not attend class since the time he was supposed to attend lecture as a student overlapped with the time he acted as an adjunct professor. For Chu Ga Yeoul, his degree will be canceled, and his position as an adjunct professor will become nullified.

The Ministry of Education has decided to cancel the degrees of the seven celebrities. Of the administrative staff at Dongshin University, it has been requested that one person receive severe disciplinary action, nine people receive moderate disciplinary action, and six people receive warnings.

On January 14, the university shared the following statement:

The university gave grades and degrees according to school and department regulations, but we accept that there were loopholes for parts of the regulations. However, we will closely review measures to protect the graduates who received grades and degrees based on the above regulations so that they will not be harmed as much as possible. We will establish countermeasures including modification of regulations for more thorough academic operations in the future.



Dongshin Univ. told the idols that they can replace their attendance w/ TV Broadcast only to find out that no such rules exist so the Ministry of Education decided to cancel their degrees due to lack of proper attendance. Dongshin Univ. get your sht right#동신대_학위취소_해명해

— 🍑 #HUTAZONE 190115 (@btobclasseu) January 14, 2019
At least Sungjae is still not enlisted, but all Highlight members + Hyunseung + Eunkwang are all in the military / enlisting this year.. After making use of their popularity for your school's 'fame', you throw them off and cancel them.. #동신대_학위취소_해명해

— tobegone (@ptg1010_tob321) 14. Januar 2019
Asking them perform for school events just because they are students of your school, ask them to be ambassador for your school, use them as vocal coach for your school students and now you see most of them enlisted, you cancel their qualifications because they can't fight YOU..

— tobegone (@ptg1010_tob321) 14. Januar 2019
Reading comments on weibo & here's something stupid.. Sungjae was still high school student at that time. BEAST was enrolled in the school before their debut then. Eunkwang re-took exam for 1 year & got into the University even before his debut. So why cancel?? pic.twitter.com/ZS2skgZVmx

— tobegone (@ptg1010_tob321) 14. Januar 2019
(2010-2013 period they say)
2 of Beast members who got recommended enrolment(?) was enrolled 2 days before they debut.
Eunkwang re-studied high school 1 year before taking examinations for the university. He got in with his own results. Sungjae obviously still high schooler.

— tobegone (@ptg1010_tob321) 14. Januar 2019
The 4 beast members who studied in the school were even all scholarship students for the 4 years in their university... And their old manager (Beast), said he personally accompanied members to school few times including to take examinations..

— tobegone (@ptg1010_tob321) 14. Januar 2019
According to their old manager, they were offered scholarships because they(Beast members) were ambassador for the school that time, and contributed a lot to the school. They were given scholarship as gratitude from the Uni.

— tobegone (@ptg1010_tob321) 14. Januar 2019
But I don't care all these shits. Main problem is they did not get enrolment into the school with privileges. They all got in with their own results!! URGH!#동신대_학위취소_해명해

— tobegone (@ptg1010_tob321) 14. Januar 2019



source: soompi @soompi, ptg1010_tob321, btobclasseu, newsis, naver

Is this Cube's go-to university???