VOTING





[

How were the candidates chosen?

]

How were the candidates chosen?

1. The candidates were nominated by

you

!

2. The quota for each category was 4 candidates.

3. The quota

can

be exceeded if there were more than 4 nominations with more than 10 " 1"s or ties.

4. The quota does not apply to categories that received a low number of responses.




Voting ends on the 18th (Friday) at 11 PM KST / 6 AM PST / 9 AM EST / 2 PM GMT
BEST DRAMA
has a little bit of everything, from romance to black comedy, a lot of cable and a lot of recommendations to those, who are in search of a great drama. Critics say: Iconic one-liners. Dramatic cheekbones. If angst could punch you. Cotton-Candy with depth. Grumpy pretty captain.
WORST DRAMA
is a tale of regret and lost time. Critics can be heard lamenting: I don't even know how I managed to finish it. I was struggling. Couple with 0 chemistry. I actively encouraged others not to watch.
BEST VARIETY/REALITY/SURVIVAL SHOW
this year is feel-good. A bunch of dumbasses trying to outsmart each other. IZ*ONE. Non-showy.
BEST ACTOR
: Master of the sexy/ugly face. Bambi. General Acting trying to pretend like Exo aren't idiots 99% of the time. Glowing with charisma.
[
click for gifs
]
BEST ACTRESS
: So so good.
[
click for gifs
]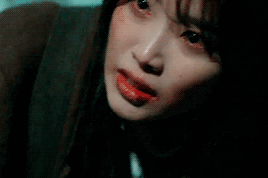 BREAKOUT ACTOR
: Really good.
[
click for gifs
]
BREAKOUT ACTRESS
: A lot of drama first-timers!
[
click for gifs
]
FAVORITE COUPLE
: From childhood friends to strangers to (kinda) enemies to friends to lovers. Gut wrenching. Fluffy and innocent. Handled his (attempt at) noble idiocy like a champ.
[
click for gifs
]
WORST COUPLE
: No chemistry. You don't get gifs.
BEST DRAMA FRIENDSHIP / FAMILY RELATIONSHIP
: The best relationships in a drama, let's be real.
[
click for gifs
]
BEST SCENE STEALER
: Glowing with charisma. Stole the scene and ripped my heart up in the process. Comic relief shaman. Tried her best to save a horrible drama.
[
click for gifs
]
BEST DRAMA OST
: Great songs, beautiful songs.
SONG OF THE YEAR
: If it went according to some Omonians, the list would just be Sunmi ;-) 2018 was a year full of bops, one even played at funerals.
ALBUM OF THE YEAR
: Not even a question. !!. If this won't win, I'm gonna riot. Superior.
MV OF THE YEAR
: A whole LSD trip. Those colors came for me. Every thing we love from emo BTS. Neon Queen.
BEST BOY GROUP
: Monsta xxx. You can call them artist or you can call them idol. They made the year very meaningful and memorable.
A gif with fashion.
BEST GIRL GROUP
: Easy. Those catchy ass songs will catch you. OT5. THEY'RE NOT DEAD.
MALE IDOL OF THE YEAR
: 💙. Speech at the O.N.U, when will anyone? Also that mixtape that is a perfect mood. Completely taking over all the variety shows and promoting as solo and group. Hit drama, hits with Exo, base voice tap dancing pocket prince.
FEMALE IDOL OF THE YEAR
: Duh. Making a glorious return. The It-Girl for collabs. I mean, what a queen really.
BEST MALE SOLOIST
: Korea might have failed him but
SHINeetheydidn't
will NOT. His voice just melts me. ilh. His comeback album was really phenomenal, and he's a cutie.
BEST FEMALE SOLOIST
: You get the drill.
Summer queen
.
Rollercoaster
. MAKE WAY FOR THE
QUEEEENNNN
.
UNDERAPPRECIATED JAM OF 2018
: One of those bands no one talks about and they still give bops after bops. My shizzz. Aka Jealous. This song should have won all the awards.
BEST COLLAB/SUBUNIT
: Alone for that
bridge
. Soyeon's parts are still a killer. Soshi aren't dead yet ok.
BDS
is for the gays and they know it.
BEST CHOREOGRAPHY
: The THX formations, sign language, use of levels, and of course their
synchronization
, there really is no question. One of their best choreos. When they all started dancing right at the end💙 shivers. Upside down dance, y'all!
[
click for gifs
]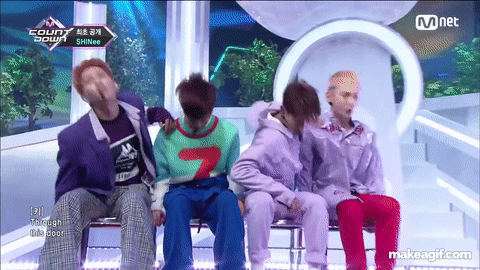 BEST PERFORMANCE OF A PROMOTED SONG
:
(OP Note: Fancams don't quite fit this category, but I acknowledge that the definition of this category might have been a bit unclear... So I will leave the nomination in this year, next to the other 4 nominations. We might invest in a 'Best Fancam'-category next year.)
Flawless!! The version we deserve. I legit forgot the Olympics happened this year :/ I could watch her performances for this song for days and days and day. The fact that a male idol's fancam went viral with the general public says a lot.
COMEBACK OF THE YEAR
: Best comeback after Peek A Boo indeed. Let's ignore the others after it. Their revolution!!! I love mature pink. It rocketed them into exposure. 3+ part marathon comeback + their own reality.
DEBUT OF THE YEAR
: These babies and the Key.
BEST CONCEPT
: A really pretty flower concept, always hits the spot. Is it the Apocalypse? Are we in the Hunger Games ?Why is there fire ? No fear, they're vibrating and glowing to save the world. I love how they gradually added imagination/fantasy into generic (albeit pretty) life situations. Visuals on visuals.
BEST OVERSEAS ACTIVITIES
: Kpop is global everyone.
FAVORITE OTP
:
[
click for gifs and text
]

Truly a love is real™-couple staying strong through hardships such as Woo Bin's battle with cancer.
They may not have been seen in public much during the year but they're still an inspiring couple❤️



Everyone's favorite idol couple, they need a shower or two but w/e. Favorite OTP!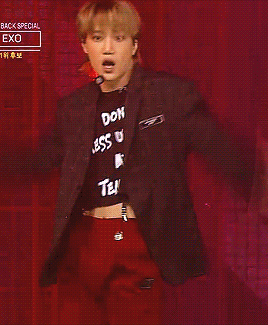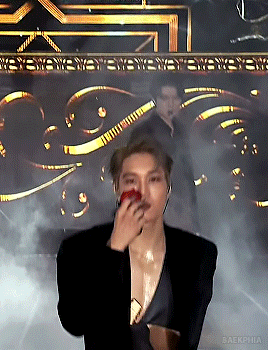 Kai x Croptops/No Shirt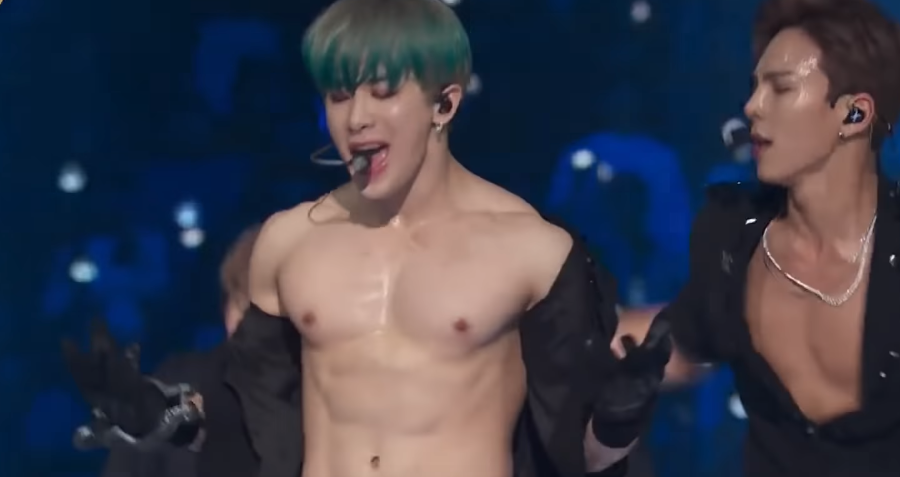 I love my tiddy king.

BEST IDOL SOCIAL MEDIA
: For Jin's birthday he changed the layout to
this
. Queen of memes. May come across as a fuckboi but is the king of positivity tbh. No one can come closer on blowing up notifications like them.
BEST MULLET OF 2018
: There was a mullet agenda this year.
[
click for pics
]

This is the only right answer. The only one that makes it work.



This guy makes anything beautiful



He made that bloody thing last 5 comebacks - if he doesn't win I stg



Chen recycling Baekhyun's mullet from 2017

Category descriptions and gifs are almost all picked from the nomination post :D

Don't forget to vote in the 'Best of Omona' Awards too!