SBS Reports Conversation Between CNBLUE's Lee Jong Hyun And Jung Joon Younghttps://t.co/ktg3dG9RG1 pic.twitter.com/vHWcjmm5oO

— Soompi | #SoompiAwards (@soompi) March 14, 2019



SBS's "8 O'Clock News" has reported messages between CNBLUE's Lee Jong Hyun and Jung Joon Young.

On the March 14 broadcast of the news show, SBS shared that Lee Jong Hyun had received sexual videos of women in a one-on-one chatroom with Jung Joon Young and also talked about women as if they are objects.

The report also included a new mention of messages sent by Choi Jong Hoon, who recently announced his departure from FTISLAND after it was reported that he had taken part in group chatrooms where hidden camera footage was shared. It was also revealed that he had used connections with members in the chatroom to cover up a drunk driving incident through police bribery.

Warning for offensive language about sexual acts.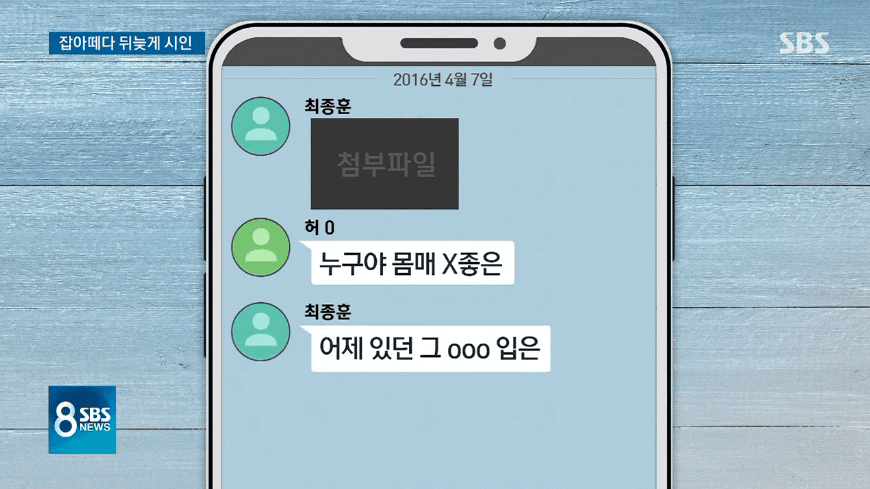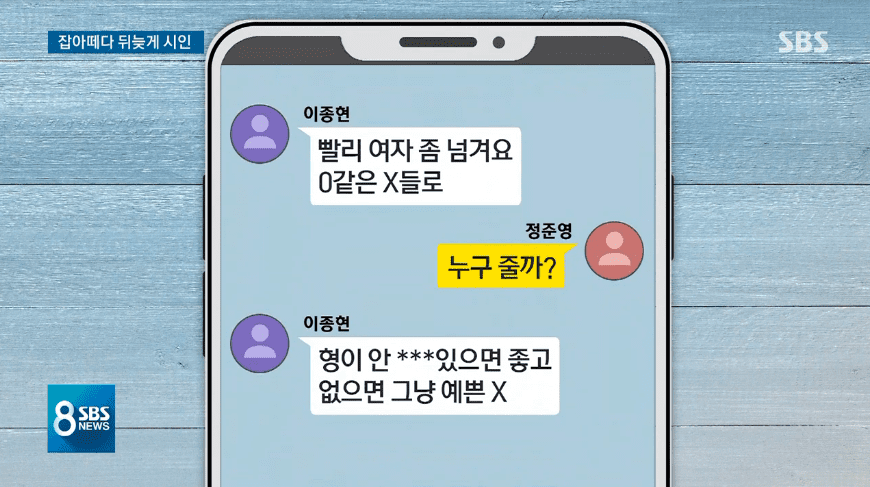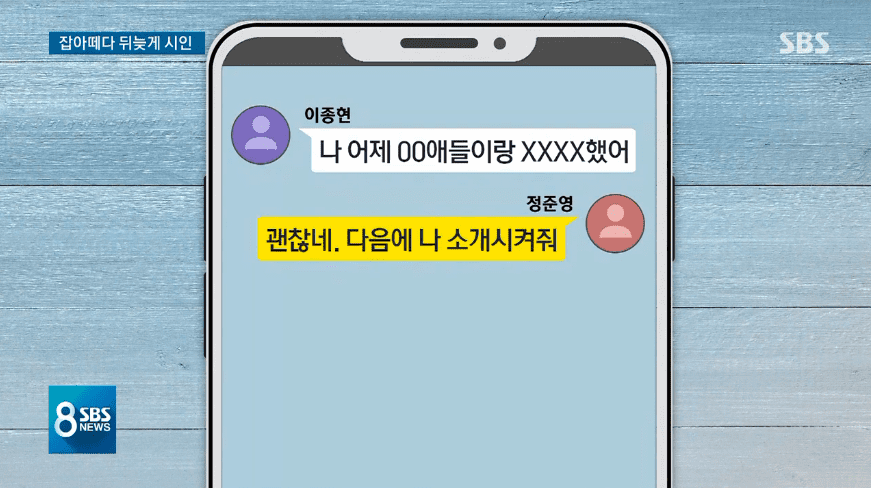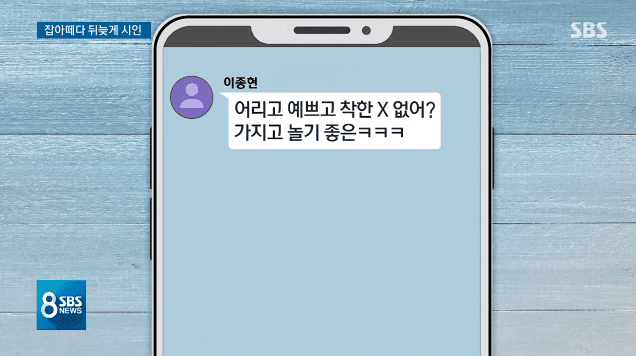 SBS reported that Choi Jong Hoon had sent a photo of a sleeping woman in a group chatroom, and their acquaintance Mr. Heo had replied, "Who's that? Her body is *** great." Choi Jong Hoon replied, "The one wearing [name redacted] that was there yesterday."

The report includes messages in which Lee Jong Hyun told Jung Joon Young "Yesterday I *** with [names redacted]." Jung Joon Young replied, "Nice. Introduce me next time."

Lee Jong Hyun sent Jung Joon Young a message saying, "Send me a woman quick." The request he made for a type of woman was censored out.

Jung Joon Young asked him "Who should I give you?"

Lee Jong Hyun replied, "If you have ones you haven't *** that would be good, but if not then just a pretty ***."

Another text from Lee Jong Hyun said "Do you have any *** that are young, pretty, and nice? Ones that are good to play with [symbols for laughter.]"

FNC Entertainment previously said in a statement that Lee Jong Hyun had no relation to this issue, and had only been an acquaintance of the celebrities who were involved in the controversy.

Source: (Naver, @Soompi, Soompi)