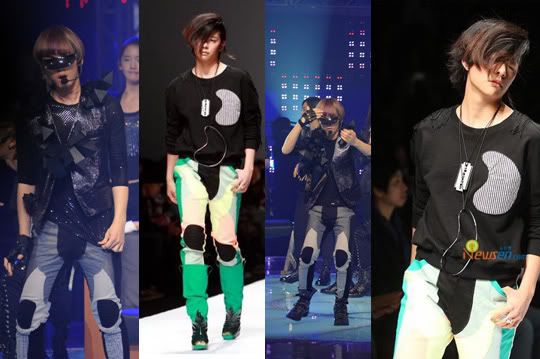 Amber wore these pants when she, Krystal and Sulli walked the runway at Seoul Fashion Week. And we all cringed.

source: unblocks

Key wore them when SHINee performed Just Dance at KBS Gayo Daejun.

source: michingomida



So who wore it better?

I couldn't possibly choose just one.

Neither. Those pants should burn.



source: sookyeong, SHINee Forums International, unblocks, michingomida

Mods, you won't be able to see the page at SFI unless you have an account there.