4:44 am - 07/12/2019
Is Ailee being blocked from performing on TV by her ex-company YMC Ent?
As per insiders, broadcast activities for Ailee's comeback have been cancelled with no explanation

Questions are rising to why Ailee has yet to appear on shows and varieties

(Fans have started to trend the hashtag #JusticeForAilee in support)@itzaileehttps://t.co/7lqKBs4XJ5

— 파룬 (@balloon_wanted) July 12, 2019
Singer Ailee has a risk of not being able to continue her career as a singer in Korea.

Please KPOP FANS RT THIS!!#JusticeForAILEE #Ailee #에일리 pic.twitter.com/jjblpt7pSf

— #JusticeForAILEE 🦋 (@fladioaileeans9) July 11, 2019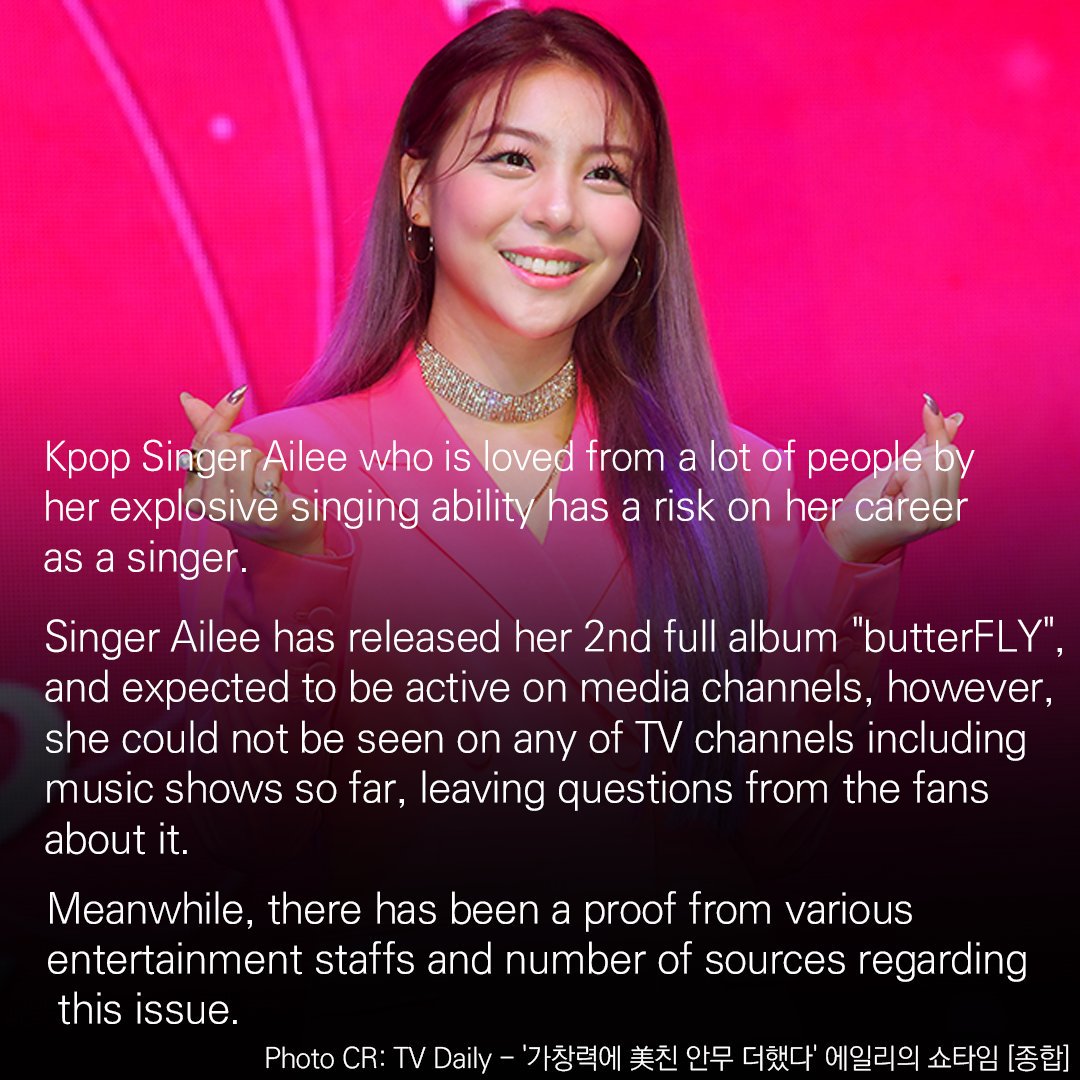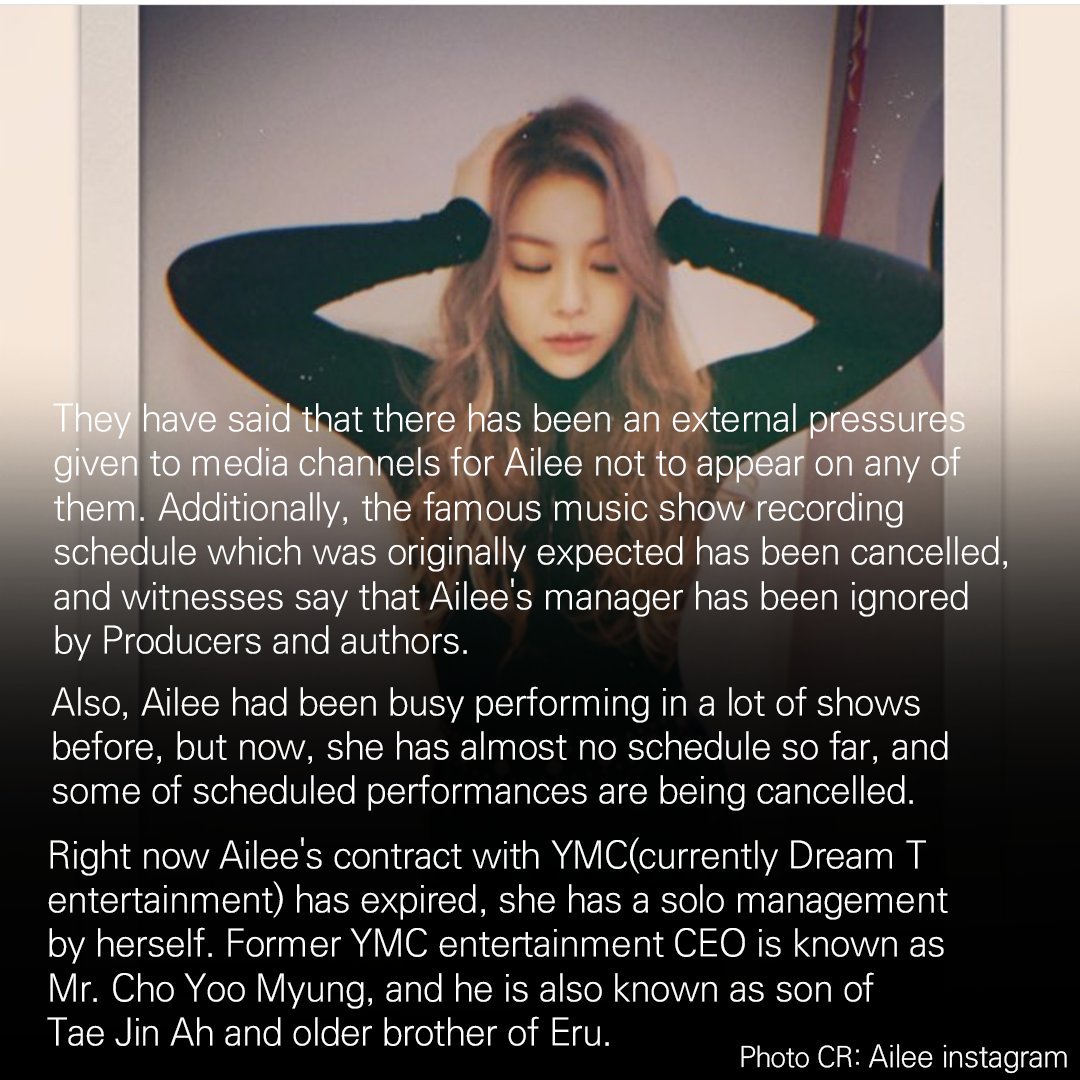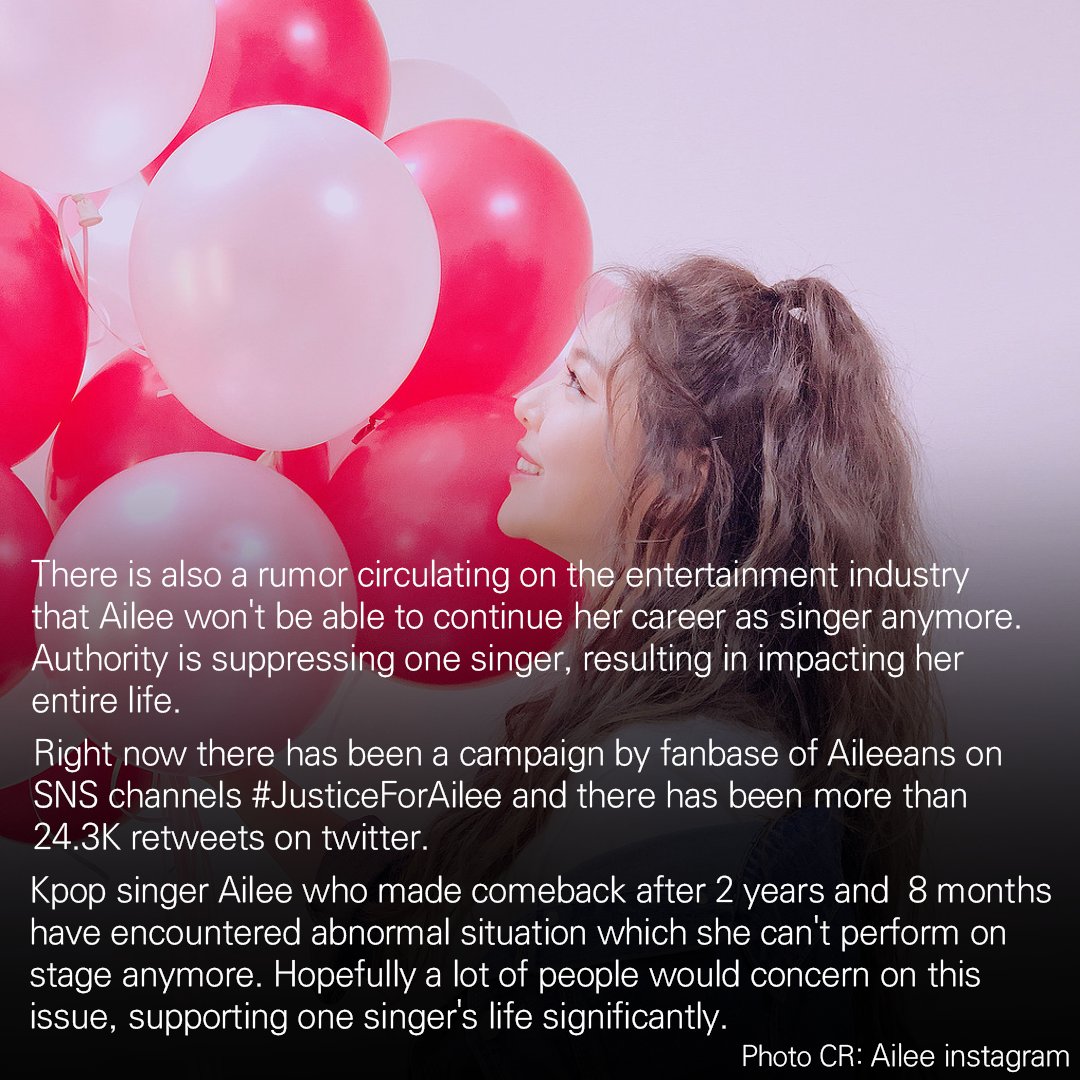 And now Ailee's manager liked this post and this indirectly confirmed that this is real........ #JusticeForAilee #에일리 pic.twitter.com/AiRQU2Cc3e

— Ailee'sAileean (@ailees_aileean) 10. Juli 2019
There's also a Korean fan who pointed out lots of suspicious things. An i-fan translated it on twitter. I will just
link
it, because it's quite long, but it goes into a lot of detail on which shows/appearances were apparently canceled. They also talk about the CEO of the company who is the son of the trot singer Tae Jinah!?
source:
@balloon_wanted
,
daum
,
fladioaileeans9

,
ailees_aileean
What is happening?? How true is this ban? I thought her split from YMC Ent was amidable, since there were articles about them helping her out with her album even when she wasn't signed with them anymore.