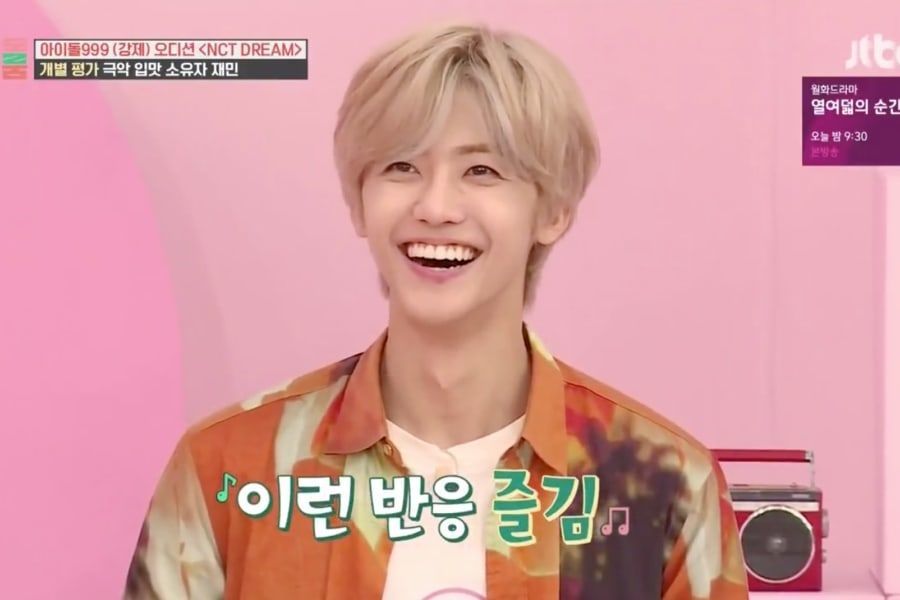 NCT Dream's Jaemin surprised everyone with his extreme tastes on JTBC's "Idol Room."

On the July 23 episode, the members of NCT Dream appeared as guests and competed on a make-believe audition segment to appeal to viewers.

Jisung said, "[Jaemin] likes spicy food extremely spicy and he likes sweet food extremely sweet. Jaemin made us deep-fried sugar glazed sweet potato wedges in the past, and he just dumped sugar into it."

The MCs prepared foods that Jaemin usually eats. The first was a "deadly" Americano consisting of eight espresso shots. The NCT Dream members and the MCs grimaced after taking a sip, but Jaemin was perfectly content, saying, "I have to drink it like this to feel alert right away. This is just right."

They then tasted bubble tea with 100 percent sugar, Jaemin's usual preference. Everyone looked at him in disbelief and Jaemin added, "I have brown sugar next to my bed. I eat it whenever I'm bored."

The final dish was ramen and cilantro. Jaemin shocked everyone by adding tons of cilantro to the cup noodles. His fellow members commented, "I feel bad for the ramen. It's the first time ramen has looked unappetizing."




source: @soompi, soompi, xsportsnews

Uuuuuhhhhhh....