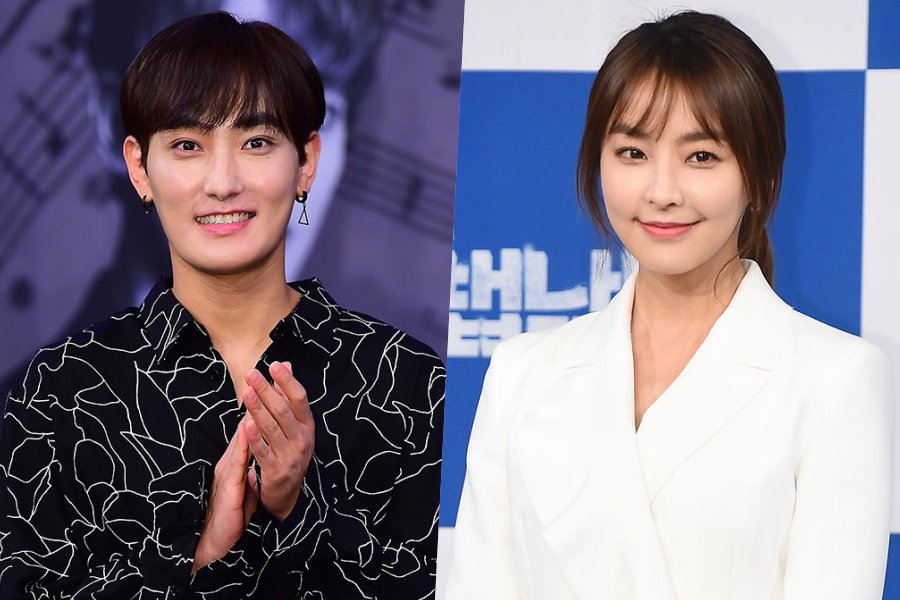 First of him and Jung Yumi: On August 1, news outlet Market News reported that H.O.T's Kangta and Jung Yu Mi have been dating for two years.

Market News reported that Kangta and Jung Yu Mi became close friends after being introduced to one another other by a mutual friend and began dating two years ago.

However, a source from Kangta's agency SM Entertainment denied the report, saying, "They are just close friends." Similarly, Jung Yu Mi's agency Ace Factory stated, "The dating reports are not true. Kangta and Jung Yu Mi are close colleagues."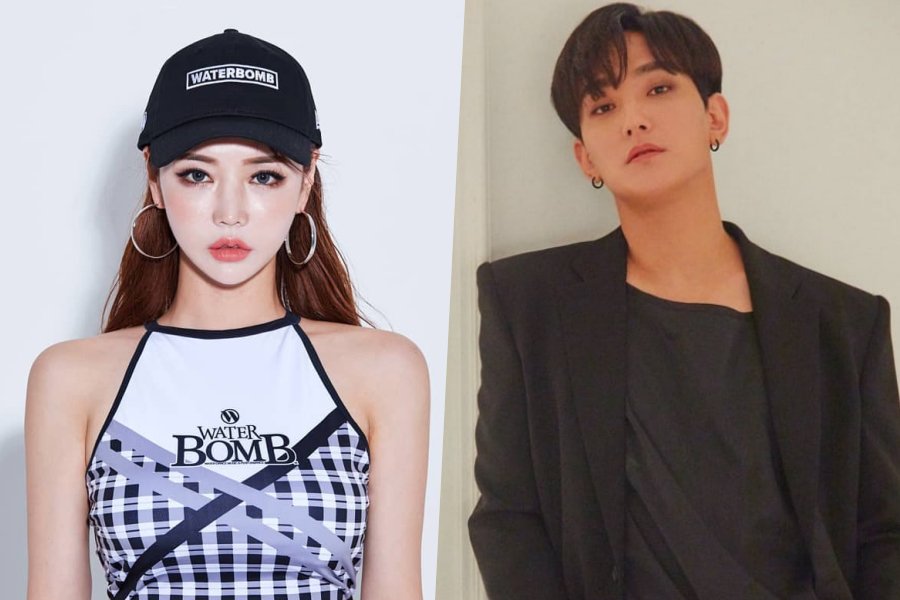 Second of him and racing model Woo Joo Ahn: Earlier that day, the racing model (known as Woo Joo Ahn, real name Han Ga Eun) shared on her personal Instagram a video of her and Kangta acting lovey-dovey together at a Korean sauna. On the video, Kangta and Woo Joo-an were laying together at a jjimjilbang (Korean spa). Kangta said in the video "I came to the jjimjilbang and it's weird. There's a girl who's way to pretty to be laying here" and Woo Joo-an said "customer-nim (speaking to Kangta), you can come closer and kiss me" and they shared a kiss.

The video was quickly taken down, but netizens spotted that the video was tagged with Kangta's Instagram username and captioned, "Lovestagram."



Kangta's agency, SM Entertainment, responded to the issue by stating, "The relationship ended many years ago. We heard that the other side uploaded the video by mistake and has taken it down."

As a response, Woo Joo Ahn later shared her thoughts in an Instagram post.

"I sincerely apologize for worrying and making things difficult for many people today.
Kangta and I used to date, broke up last year, recently are meeting again, and are in the process of getting to know each other. Due to my mistake, the video I filmed last year was posted yesterday, and I worried many people.
I want to sincerely apologize to Kangta who must've been surprised and to everyone whose feelings were hurt due to my carelessness."

Both Kangta and Woo Joo Ahn then shared new statements to clarify their relationship.
Kangta wrote the following post:

"This is Kangta.
I apologize for causing trouble to many people with a personal matter.

After breaking up last year, I met up with Woo Joo Ahn a few days ago in late July. We were keeping in contact afterwards, but a video taken last year before our breakup was accidentally posted on Woo Joo Ahn's personal Instagram, causing a difficult situation for everyone.

The post that Woo Joo Ahn wrote last night was uploaded after she shared it with me.
After further conversation, we decided to end our relations here.
As our relationship has already ended, I no longer want to cause pain to Woo Joo Ahn, and I want to once again apologize for causing trouble to many people due to my personal matter."


Woo Joo Ahn's second post reads as follows:

"Hello, this is Woo Joo Ahn.
I caused trouble and concern over the past few days due to my mistake ..
There were misunderstandings in the articles, so I uploaded the post yesterday after discussion with Kangta.
Afterwards, we decided through a discussion to end our relations at this point.

I once again want to express my apologies to Kangta's fans, who must have been hurt due to my accidental post, and to Kangta, who deserves love from the public.

I especially really sincerely apologize to the fans.
Even if you hate me, I earnestly ask that you forgive me and let go of the anger.

I hope speculative articles will not be spread.
Please reporters, I ask this of you."






Kang Ta, fan accounts spot him at Jejudo with Jung Yumi... Woo Joo Ahn has the same 'panda' doll

1. [+2,053, -23] Oppa, are you cheating? ㅠㅠㅠ

2. [+1,899, -30] He's 100% cheating, no? ㅋㅋ

3. [+1,777, -59] There's another controversy going on saying that he's cheating ㅋㅋㅋ.. Jang Woo Hyuk ruined his image on 'Taste of Love', Kang Ta's doing lovestagrams with a racing model ㅠㅠ farewell you old farts

4. [+358, -0] Looks like he was cheating, which is probably why Woo Joo Ahn posted those pictures while acting like it was an accident

5. [+278, -3] So he was cheating and that's why one of the women got mad and posted on Instagram!

6. [+255, -1] There's also other pictures of him at the same date location with two different girls a week apart, and it's not even a common location... he's reusing date ideas too?

7. [+253, -2] You fool... how do you give the same gift to them? ㅋㅋ

8. [+207, -0] So that's why she posted that video...

9. [+170, -4] ㅋㅋㅋㅋㅋㅋㅋ Two dating rumors in one day ㅋㅋㅋㅋㅋㅋㅋ

10. [+143, -0] How are you still acting like this at over 40 years old... I'd be too lazy..


source: @soompi 1 2, soompi 2 3 4, marketnews, naver 2, nate 2, gaeungbebe 2, an_chil_hyun, pann-choa, netizenbuzz 1