2:28 pm - 08/11/2019
More Yang Hyun Suk gambling news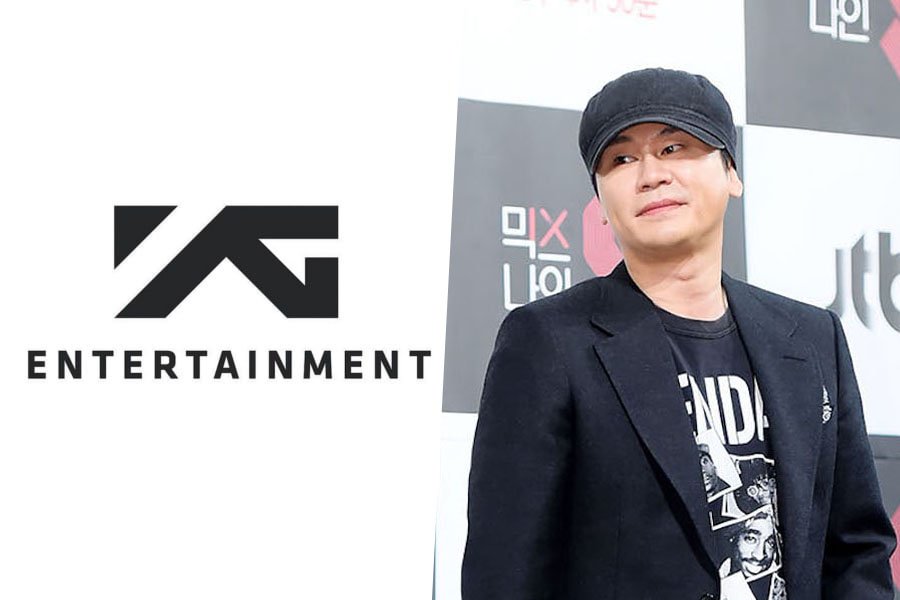 Police Reportedly Investigating Link Between Yang Hyun Suk's Gambling And Profits From YG Artists' Concerts
On August 10, Channel A reported further details about Yang Hyun Suk's alleged gambling.
According to the report, police are tracing the source of Yang Hyun Suk's gambling money and investigating whether he gambled using the proceeds from YG Entertainment artists' overseas performances.
After obtaining data from a casino association in Nevada, the police are currently analyzing the number of times Yang Hyun Suk gambled, how much he gambled, and whether he won or lost in order to determine the source of his money.
The police will also look into the possibility of Yang Hyun Suk using another method of funding his gambling besides "hwanchigi," a term that refers to illegal practices surrounding foreign exchange transactions. He is suspected of depositing money in Korean won to a hwanchigi dealer and receiving the funds in U.S. dollar from another dealer after deducting fees.
According to Channel A, a source from the police explained that they will also be investigating possible links between Yang Hyun Suk's gambling money and YG Entertainment artists' U.S. concert profits, as well as the agency's company funds.
Police will reportedly also look into Yang Hyun Suk's younger brother and former YG Entertainment CEO Yang Min Suk. The two brothers were previously investigated by police on suspicions of prostitution mediation and tax evasion.
FBI get involved in Yang Hyun Suk & Seungri's case + expand investigation to other countries
Police have secured documents that confirm Yang Hyun Suk and Seungri's illegal activities overseas.
Korean police sought help from the Federal Bureau of Investigation (FBI) in the U.S and were able to obtain over 500 documents that prove Yang Hyun Suk and Seungri illegally gambled in Las Vegas and that Yang Hyun Suk committed illegal foreign exchange transactions ('hwanchigi').
According to a report by 'News A' on the 9th, the police obtained documents from the FBI that confirmed that Yang Hyun Suk lost about 600 million won and 1.3 billion won respectively, gambling in Las Vegas. Yang Hyun Suk visited the casino VIP room at the MGM Grand Hotel in Las Vegas in October 2017 and February 2018. Yang Hyun Suk allegedly obtained the gambling funds through a "fund manager" in the U.S.
Police believe that whenever Yang went to the US, he stayed for about a week there and would go to the casino each time. Police are looking into whether Yang prepared the gambling funds using a "recurring" funneling method where he would receive the funds locally (in the U.S) and pay the money back before returning to South Korea.
An employee from the casino's marketing department confirmed to Korean police at the request of the FBI that "Yang Hyun Suk visited the casino multiple times."
Police have also obtained confirmations from the casino employee that Seungri allegedly lost over 1.3 billion won gambling at the same hotel casino multiple times. The employee also confirmed to police that "a "person in charge" visited Korea to receive money from Seungri."
Police are also looking into possibility that Yang Hyun Suk and Seungri may have engaged in massive illegal gambling activities in other countries beside Las Vegas.
JTBC Reports That Yang Hyun Suk's Gambling Goes Back To Early 2000s In Macau
Earlier this week, it was reported that Yang Hyun Suk is being investigated by the police for illegal foreign exchange transactions and overseas gambling. Those earlier reports focused on allegations that Yang Hyun Suk engaged in gambling in an exclusive VIP room at the MGM Hotel Casino in Las Vegas.
Now, JTBC's "Newsroom" is reporting that the police are investigating whether Yang Hyun Suk engaged in overseas gambling in Macau. The report states that Yang Hyun Suk has been known to frequent casinos in Macau since the early 2000s. Similarly to the Las Vegas case, Yang Hyun Suk reportedly engaged in gambling in VIP rooms at the MGM Hotel in Macau.
According to the report, the former YG Entertainment executive reportedly lost over 600 million won gambling in Macau. Every time he gambled, he would purchase at least 5-10 chips worth 1,500,000 KRW each. That means that in one sitting, he gambled at least 7,500,000 to 15,000,000 KRW (~$7,000 to $13,000).
A source who also engaged in gambling in the same casino stated, "Mr. Yang could borrow any amount from the casino on credit even when he didn't have cash. The bill collector would then go to Korea to be repaid in cash."
This would be a form of "hwanchigi," a term that refers to illegal practices surrounding foreign exchange transactions.
JTBC states that the police suspect that in a span of 15 years, the amount of funds spent in illegal gambling in Macau was far greater than the amount spent in the United States because it was relatively easier to move money between Macau and South Korea.
source:
@soompi
,
soompi
2
, naver
1
2
, dailynaver
1
2
,
nate
,
news.jtbc