7:02 pm - 08/25/2019
Heechul & his mom join "My Ugly Duckling" as fixed cast and how the first episode went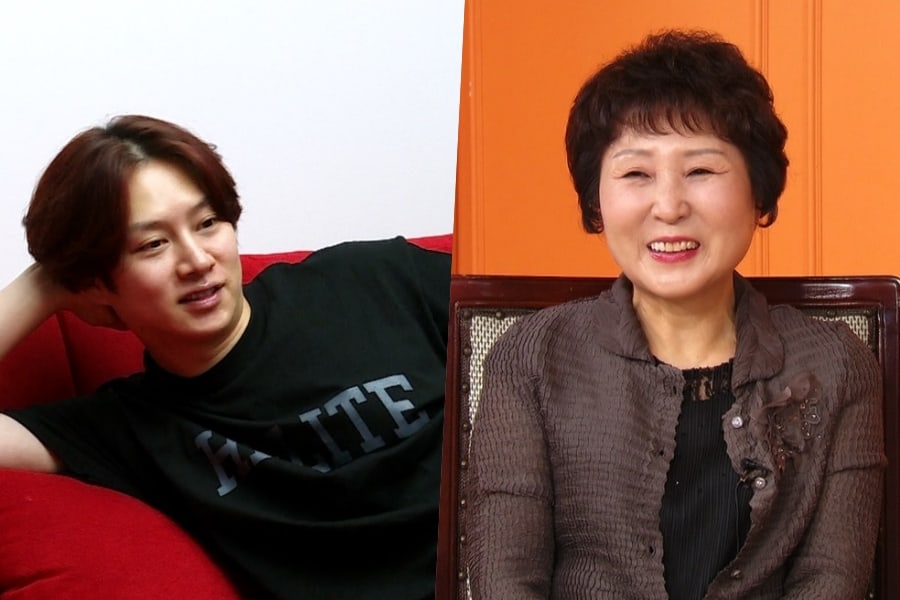 Super Junior's Kim Heechul and his mother made their first appearance on SBS's "My Ugly Duckling"!
On the August 25 episode, Kim Heechul let out an awkward laugh as he introduced himself and his mother. He began, "This is my first time inviting my mom on a show after my debut. I'm getting nervous."
He then asked his mom to brag about him, and she said, "He's popular, has many fans, and I think I made him pretty handsome." She jokingly added that there wasn't much to compliment when it came to his personality.
In the studio, MC Shin Dong Yup asked, "What do you think about your son's marriage [plans]?" She answered, "I want him to get married before he turns 40 years old. When I look at celebrities, it seems as if they turn 50 in an instant after they turn 40." She added, "I want him to get married soon. I don't like that he eats out."
Shin Dong Yup then asked, "Do you trust your son?" and she replied, "I trust him. He knows many women, but doesn't do other things." Hearing this, Shin Dong Yup joked, "He knows an unbelievable amount of girls. An unbelievable amount."
source:
@soompi
,
soompi
, naver
1
2