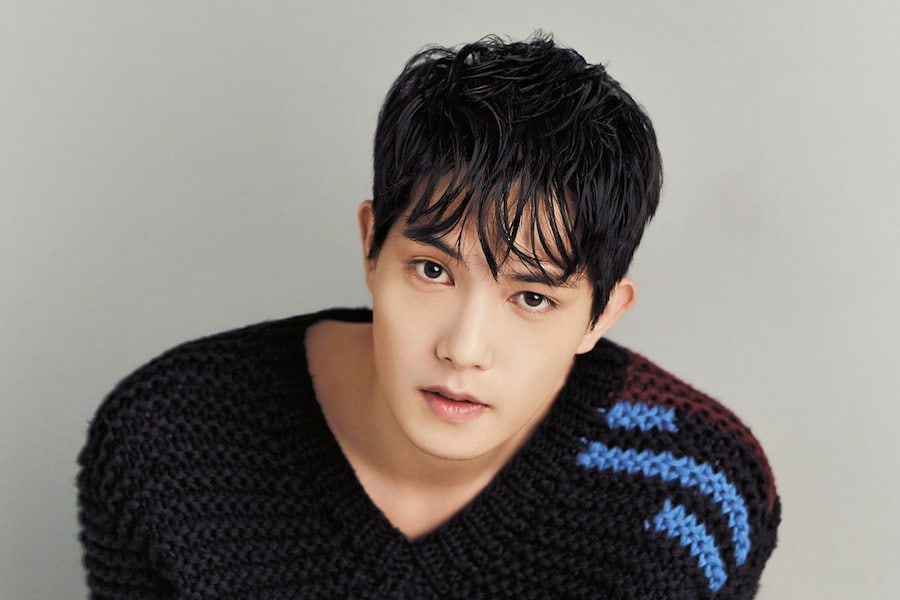 On August 28, YouTuber/AfreecaTV BJ Park Min Jung posted a screenshot to her Instagram story of a direct message she received from an account belonging to Lee Jong Hyun. She wrote, "Huh? Is this really CNBLUE?"

In the image, Lee Jong Hyun tells Park Min Jung, "I really enjoy watching your YouTube [videos]. Please continue to upload fun videos." He then adds, "Your belly fat is so cute." (Also notice how the two messages weren't sent on the same day)





(In the video [not 100% sure if that's the video he was watching] she did mention her belly fat, so his conversation opener wasnt totally left-field, but still creepy that that he is sliding into her DMs like that, and with his verified account even so that she knows he's a celebrity.)

Lee Jong Hyun is currently serving in the military and is set to be discharged by March 2020. In March 2019, he was reported to have received sexual videos of women in a one-on-one chatroom with Jung Joon Young. (Also his douchey convos with JJY sexually objectifying women and accusations [denied by FNC] of him sexually harassing female singers and sexually assaulting an underage female fan).

In response, FNC Entertainment released an official statement, stating, "He is reflecting and is [aware that] he deserves criticism as he watched the videos via KakaoTalk, had inappropriate sexual conversations, and inappropriate conversations degrading women as reported. Feeling embarrassed and horrible, Lee Jong Hyun accepts the criticism of the public regarding his wrong sexual morality and values and is deeply regretful and criticizing himself. He will be careful about all of his words and actions as a public figure, and he will reflect and accept the consequences of his wrongdoings."

After the backlash, CNBLUE's Lee Jong Hyun appears to have deleted his Instagram account.

According to news outlet TV Report, the account was deleted at 4 p.m. KST. The link to his account leads to the message, "Sorry, this page isn't available."

The BJ Park Min Jung also posted on her SNS after she saw her post blow up.

https://instagram.com/p/B1s-QtJnLYA


There's no official translation yet, but she's saying something along the line of apologizing that she caused controversy and released a private convo , but also explaining that she felt a bit uncomfortable by his DMs and wanted other women to see it, so they could be warned. (This is my B1 Korean and papago trans, so not 100% accurate. If someone could translate it better, that would be awesome!)

Edit for translation from soompi:
Hello, this is Park Min Jung. I'm sorry about how there has been much controversy because of the [Instagram] story I uploaded last night. Firstly, I received the first direct message from CNBLUE's Lee Jong Hyun around last week, and as I was aware that he was self-reflecting, I just ignored it. When I received the next direct message, to be honest I felt a bit uncomfortable. I also thought that he might message other women and something bad might happen, and I wanted to prevent that. Those reasons are why I uploaded the story, and I want to say that I'm very sorry to have revealed a private conversation. I have now removed the story and in the future I will be careful not to act so rashly. I apologize.


source: @soompi, soompi, nate, naver, 박민정 TV, 1995.mj