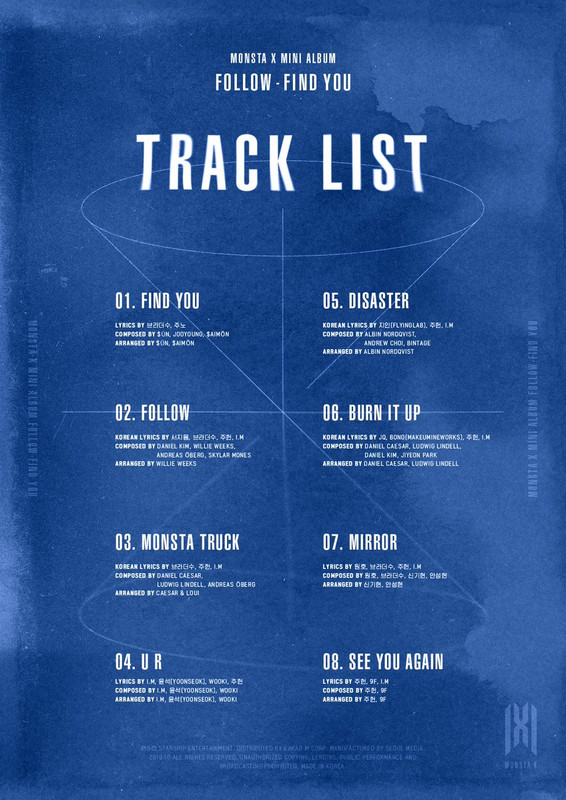 [#MONSTA_X]
MONSTA X MINI ALBUM
"FOLLOW" : FIND YOU#TRACK_LIST

2019.10.28 RELEASE#몬스타엑스_컴백#몬스타엑스 #MONSTAX#FOLLOW #FIND_YOU pic.twitter.com/EllXrz8Rdt

— 몬스타엑스_MONSTA X (@OfficialMonstaX) October 7, 2019
unlike with their american songs, most of the producers here have written, composed, etc for other mx projects! andreas oberg has co-written their title tracks, "dramarama" & "alligator." then, "mirror" is one of the songs they've been performing at their concerts (so ofc it's on the album). "U R" is written by the same team that did "MOHAE" and 9F on track "see you again" works with jooheon a lot! if i find a more detailed producer breakdown i'll totally link it !!