1:32 pm - 11/07/2019
IZ*ONE comeback postponed, variety show appearances in discussion to be edited out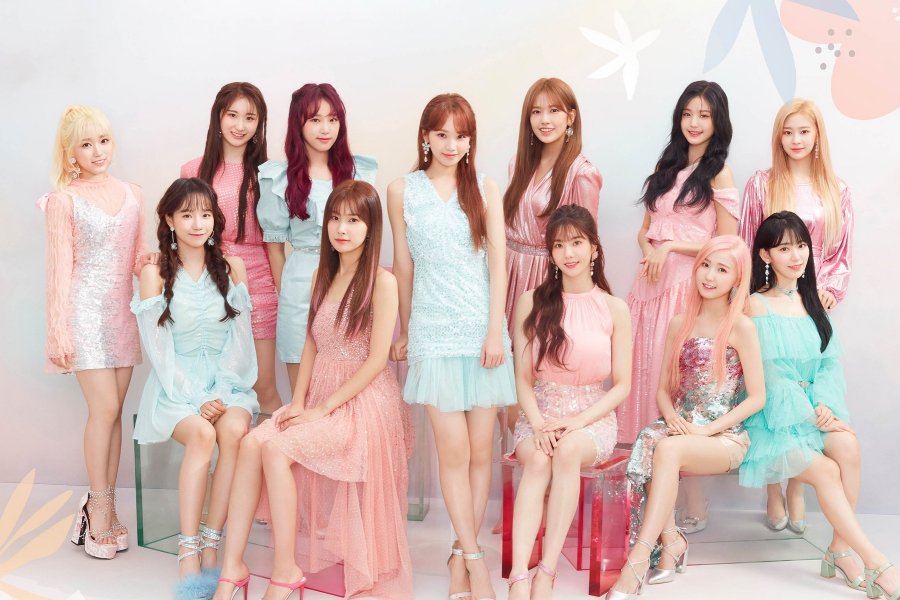 IZ*ONE has postponed their comeback as well as their comeback show broadcast.
On November 7, Mnet released the following statement:
"Hello. This is Mnet. We sincerely apologize for causing concern with our program.
Off The Record has decided to postpone the release of IZ*ONE's first full album, which was scheduled for November 11
, after carefully reviewing the opinions of viewers and fans.
We have also decided to postpone the broadcast of IZ*ONE's comeback show "COMEBACK IZ*ONE BLOOM*IZ," which was scheduled to air via Mnet, M2, and other digital channels on November 11 at 7 p.m. KST.
We once again apologize to fans and viewers who have been waiting eagerly for [IZ*ONE's] promotions.
However, we earnestly ask [reporters] to refrain from making speculative reports about our artists and avoid creating innocent victims."
Retail sites like Ktown4u, Gmarket and Mwave are giving out refunds for people who preordered the album, since there is no new release date confirmed yet.
Variety Shows Comment On Whether Or Not IZ*ONE's Upcoming Appearances Will Air
Variety shows have spoken up about whether or not they will air their upcoming episodes featuring IZ*ONE.
Following the recent arrest of "Produce 101" producing director Ahn Joon Young, IZ*ONE's comeback showcase for was cancelled. According to SBS, Ahn Joon Young has admitted to manipulating the results of "Produce 48" and "Produce X 101."
IZ*ONE had been scheduled to appear on several variety shows to promote their comeback with "BLOOM*IZ," and the shows' staff have commented on the status of IZ*ONE's appearances.
A source from MBC's
"My Little Television 2"
stated to Sports Chosun, "IZ*ONE's appearance on the upcoming November 11 broadcast of 'My Little Television 2' will be edited. Due to the current situation, we decided that IZ*ONE's pre-recorded content had to be edited out. The November 11 broadcast will only include Kim Gu Ra's, No Sa Yeon's, and Kim Jang Hoon's appearances."
Regarding An Yu Jin, who is an MC on the show, the source revealed, "For now, you can consider her appearance on next week's episode to be edited out."
Meanwhile, regarding IZ*ONE's upcoming film
"Eyes On Me: The Movie,"
which documents their first solo concert "Eyes On Me in Seoul," a source from the film stated, "There have not been any discussions regarding a change in the release date. There is no change in the current release date of November 15."
A source from JTBC's
"Idol Room"
stated, "We have already completed recording IZ*ONE's episode. We are undecided on whether or not we will air it. We will decide based on how the police investigations turn out." IZ*ONE's "Idol Room" episode was originally scheduled to air on November 19.
IZ*ONE's Jang Won Young and Choi Ye Na's guest appearance on tvN's
"Amazing Saturday"
is scheduled to air on November 9. A source from the show gave the short statement that they are discussing whether or not to air the episode.
A source from Netflix's
"Busted!"
season two stated, "It is true that IZ*ONE is appearing on the show. Currently, nothing has been decided otherwise regarding IZ*ONE's appearance. It will air as scheduled without changes."
source:
@soompi
,
soompi
2
, naver
1
2
3
4
5
6
7
,
theceluv