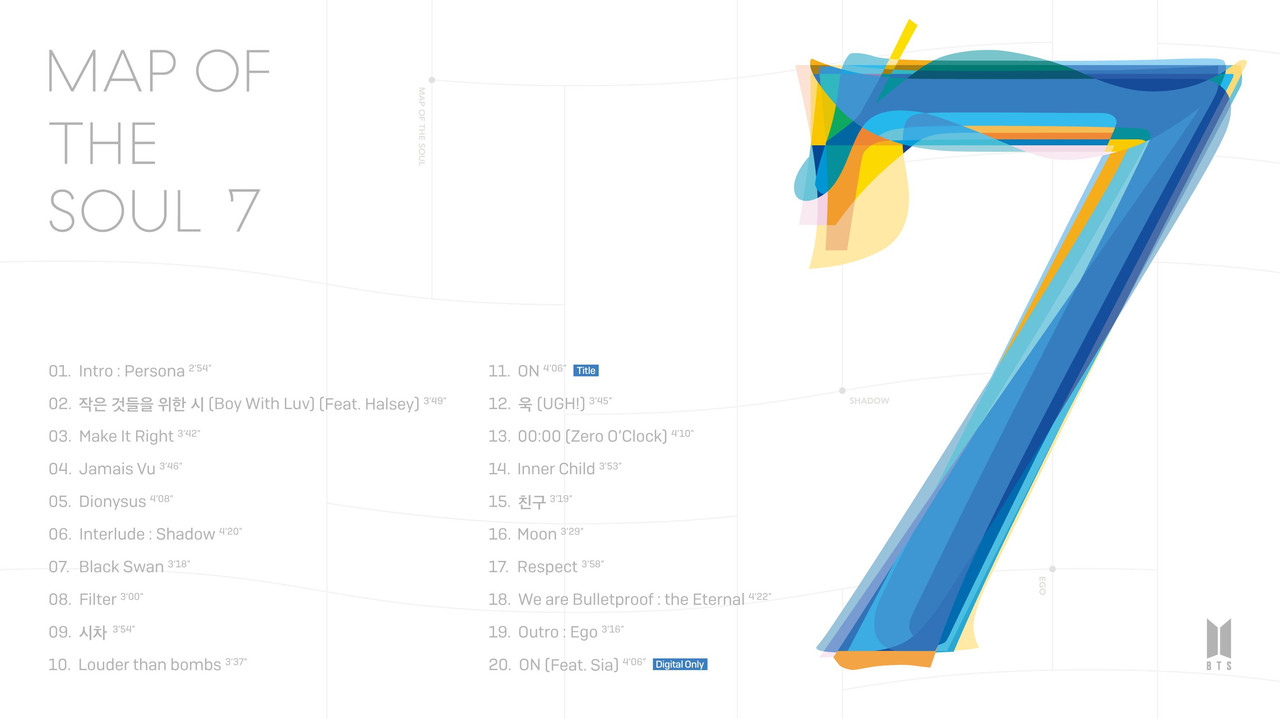 click for larger version

source: twitter @ BigHit Entertainment

Didn't expect them to include songs from PERSONA (and how rude of them to exclude my fav Home and Mikrokosmos) but that's still 15 new songs, including the 3 released these past weeks. I'm intrigued by some of these titles tbh. The Lead Single being titled 'ON' brings me back to past eras and I'm here for this. Gimme the album and MV now, it's been a hundred years already...