Follow up to this post.

Surprise, I bet you thought you saw the last of them ? After breaking Adele's iTunes Top Songs chart record in 102 countries, BTS decided to break their own record with 104 countries, because why the hell not anything to ruffle racists feathers. When will they stop ? Limit's the sky in this pandemic year. If being stuck at home isn't the best time to listen to a heavily autotuned emo song about the fear of loosing passion, when will it be ?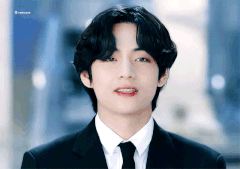 And Taehyung said "I wanna break Adele's record too" and he just did it today ! His song "Sweet Night" from the "Itaewon Class" OST allowed him to become the first soloist to break the British singer's record with 103 countries.


BTS aren't only young, hot and millionaires, they're also students ! Hanyang Cyber University, one of many online universities in Korea, added 5 members to their list of registered students. The rap line - Namjoon, Suga and J-Hope - entered the graduate school in early 2019 while the 95's - Jimin and Taehyung - will join this September. All 5 will graduate with a MBA (Masters of Business Adminitration) in Advertising & Media. Jin already graduated with a major in Film Studies but has absolutely no use of it in 2017 but he's also enrolled in Hanyang he may have realized he will never act. Namjoon, Suga, J-Hope, Jimin and Taehyung graduated in Brodcasting & Entertainment (Jungkook is currently studying the same major).


Will Namjoon ever win the love of inanimate objects ? No.





Source: Soompi 1 via TopStarNews, 2 via Naver




I'll be forever bitter for the missed opportunity to have Dark Taehyung in Black Swan.


Do you think BTS is getting ready to take over Big Hit ?