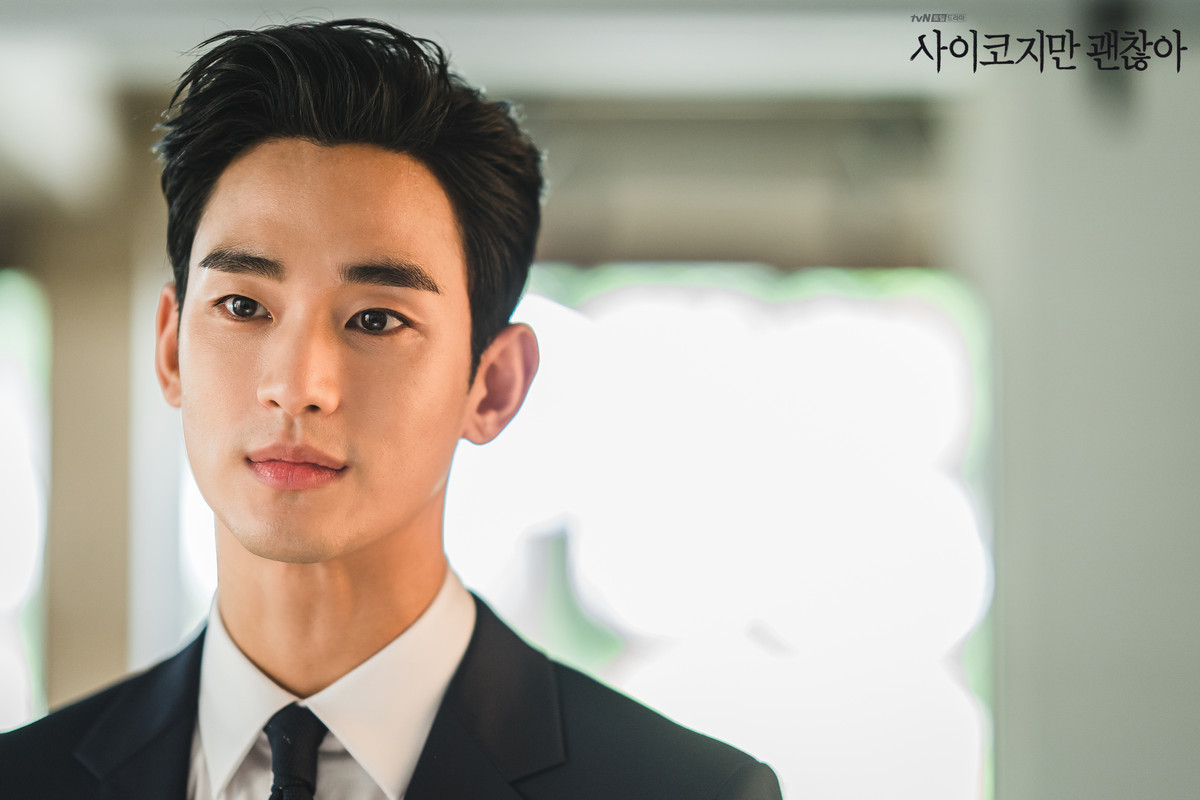 Title: It's Okay to Not Be Okay (English title) / Psycho But It's Okay (literal title)
Hangul: 사이코지만 괜찮아
Director: Park Shin-woo
Writer: Jo Yong
Network: tvN
Episodes: 16
Release Date: June 20, 2020
Runtime: Sat. & Sun. 21:00 (KST)

SYNOPSIS: A story about a man employed in a psychiatric ward and a woman, with an antisocial personality disorder, who is a popular writer of children's books.

Moon Kang-Tae (Kim Soo-Hyun) works in the psychiatric ward. His job is to write down the patients' conditions and to deal with unexpected situations, like if patients fight or they run away. He only earns about 1.8 million won (~$1,600 USD) a month. The woman (Seo Ye-Ji) is a popular writer of children's literature, but she is extremely selfish, arrogant and rude.

CAST: Kim Soo-Hyun as Moon Kang-tae, Seo Ye-Ji as Go Moon-Young, Oh Jung-se as Moon Sang-Tae, Park Kyu-Young as Nam Joo-Ri.

Drama info from AsianWiki. Picture from tvN's twitter.

WATCH ON NETFLIX.

yay a [Spoiler (click to open)]good kiss! i'm also glad sang-tae accepted moon-young in the family.