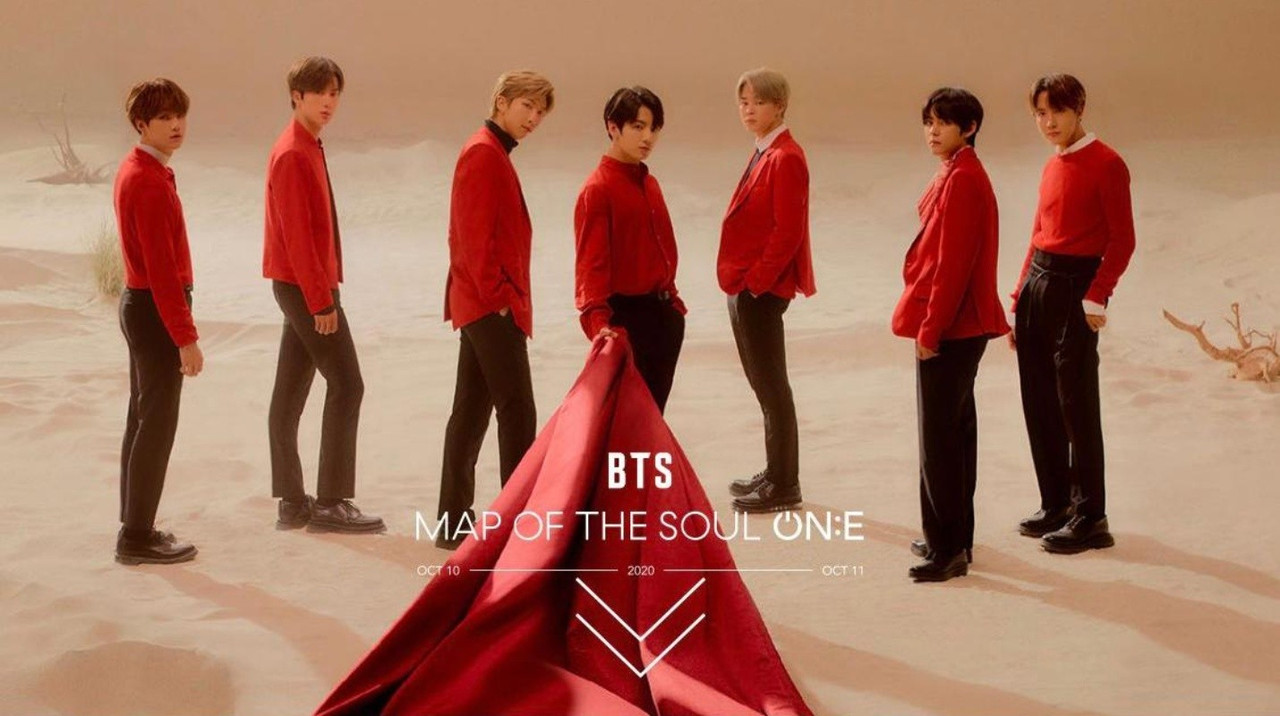 On the 10th and 11th October, BTS was supposed to perform two concerts, simultaneously online and with a limited audience in Seoul. But since, cases of COVID-19 are increasing in the world and Korea has tighten their reglementations.
Today, Big Hit released the following statement and decided to cancel the offline part of the concerts. Now, both dates will only be available for streaming like "The BangBang Con" in June.




Hello.

This is Big Hit Entertainment.

We would like to provide information regarding the "BTS MAP OF THE SOUL ON:E" offline (in-person) concert.

We have been planning the in-person component of our concert in order to try to create an opportunity for our artists and fans to meet, despite the challenges created by COVID-19 and limited by the number of guests we can accommodate due to the current situation. We have been preparing an offline event that fully complies with guidelines provided by public health authorities to ensure the safest environment for our artists and fans.

However, with tightened social distancing regulations, restrictions continue to be placed on public gatherings and events. Under these circumstances and the lack of specific guidelines that apply to these events, it remains extremely difficult to hold an in-person performance at this time.

For these reasons, "BTS MAP OF THE SOUL ON:E" will be held online without an offline (in-person) component. We would like to apologize to all fans who have been looking forward to an in-person concert. We beg for your generous understanding.

Please continue to show your interest for the upcoming online-streaming concert "BTS MAP OF THE SOUL ON:E".

Thank you.



Source: Soompi via BTS Official Twitter, Photo


It was optimistic and foolish greedy to think they could perform in front of an audience even with social distancing and a health protocol when everybody and their mother talked about the incoming second wave.
I purshased a two days pass plus the exhibition (because I'm a fool myself) and I can't wait NGL. I'm wondering if this news changes how they wanted to perform because they don't have mush time to get ready.