About Politics:
Suga: "I don't consider ourselves as political. We aren't trying to send out some grandiose message. We would see ARMY as a conduit for our voice or our opinion. ARMY speaks their own initiatives, and we always respect their opinions, as we respect any other person's."
RM: "We are not political figures, but as they say, everything is political eventually. Even a pebble can be political."

About Grammys Awards:
Suga: "I grew up watching American award shows, so obviously we all know and I know the importance of the Grammys," he says. "It's a dream anyone working in music has."
RM: "It motivates us to work harder. As Suga said, if you are in music, the Grammy Awards are something that you cannot help but to look toward and set as an eventual goal."

On growing as artists and writing their own music:
Jimin: "I really love our songs and the style of BTS songs. I've been trying to work on my personal music, but haven't really put something out yet. What I'm trying to do now is learn from the other members and try new things that are in the style of BTS, which I really love. I'd like to release and create my own music."
V: "When I was much younger, I listened to a lot of top hits and songs that the other members recommended to me. I often felt that it would've been great if I'd written those songs myself. I'm trying very hard so that I can one day write one of those great songs and feel that sense of pride."



On global success:
Jin: "We just made music that we liked and that people liked in Korea, and then people outside of Korea began to like it — in the same way that we hear pop songs from outside of Korea and enjoy them too. We never made a conscious effort to spread globally. I think it sort of happened organically; this connection happened on its own. Can other groups or people enjoy the same kind of success? I'm sure it's possible."

On whether there will be English songs on their next album:
Suga: "'Dynamite' was a special case. You can't predict what will happen and the things we do. We can't say for certain what we'll do in the future. Things change, circumstances change. If we see that there's a good enough reason to do something — record in English or something else — then we'll go ahead with that decision."

On singing in English on "Dynamite":
RM: "When we first listened to the 'Dynamite' demo, I actually tried different titles or lyrics in Korean. I tried to write some rap on that track, but nothing worked out really well. So, ok, well, why not keep it this way? Let's give it a shot! It's 2020, why not do some crazy things?"
j-hope: "Pop music in English is really what we grew up listening to. English songs are not something unfamiliar to us — we are used to them. But the feelings that go into writing songs in English is very different from what goes into writing them in Korean, so this was still something new. It required a lot of work, especially on the pronunciation, and a lot of practice."
Jungkook: "It was an unfamiliar experience to record and sing this song in English. We had to practice the pronunciation a lot to try and make sure that the feel and emotions of the lyrics were really reflected when we sang it. We translated the lyrics into Korean and read them very carefully. We thought about what they meant in Korean as we recorded them into English."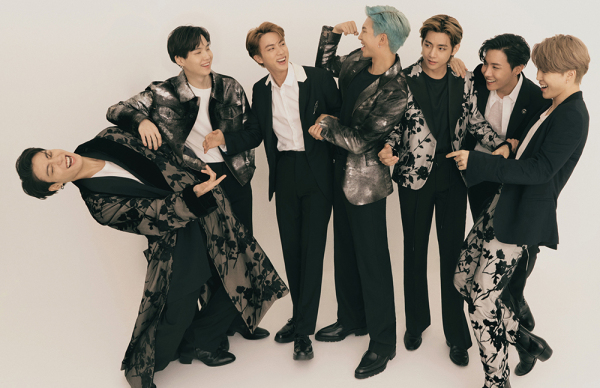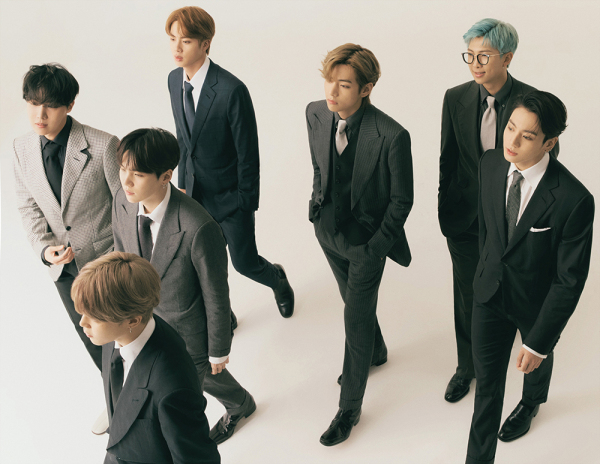 Source: Variety 1 | 2, Variety YT