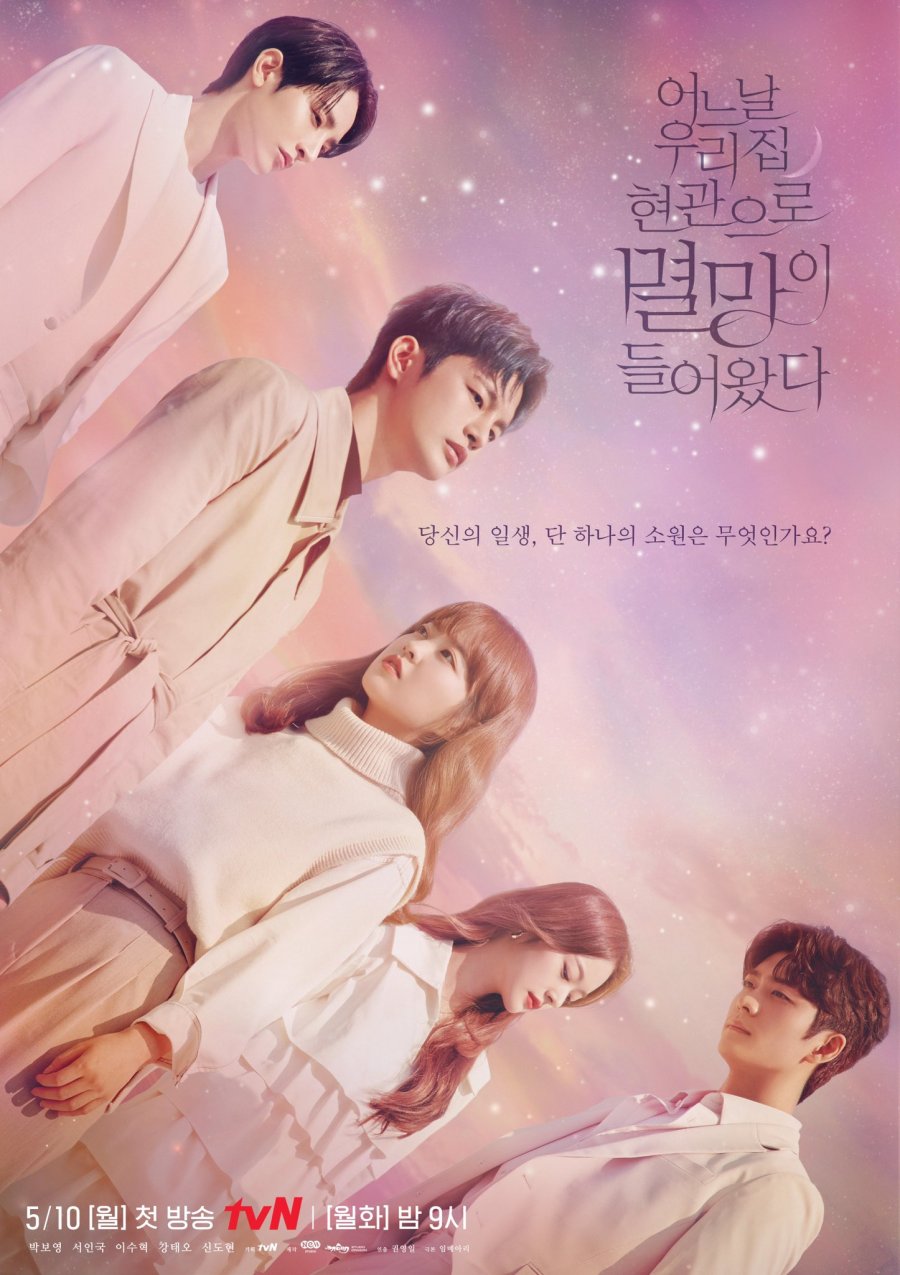 Director: Kwon Young Il
Screenwriter: Im Mary
Network: TVN
Episodes: 16
Airtime: May 10 - June 29, 2021
Runtime: Monday & Tuesday
Cast: Park Bo Young (Tak Dong Kyung), Seo In Guk (Kim Sa Ram/"Myeol Mang"), Lee Soo Hyuk (Cha Joo Ik), Kang Tae Oh (Lee Hyun Gyu), Shin Do Hyun (Na Ji Na), SF9 Dawon (Tak Seon Kyung), Woo Hee Jin (Kang Soo Ja), Jeong Ji So ("So Nyeo Shin")
Plot: Tak Dong Kyung has been working hard ever since her parents passed away. Her life seemed more stable after working as an web novel editor for 6 years, but then she gets diagnosed with brain cancer. She blames her unlucky life and wishes to curse everything to disappear, which unintentionally calls Myeol Mang, a messenger between humans and gods, to appear. He says that he can grant her wishes. As her last hope, she makes a contract with Myeol Mang for a hundred days to live how she wants, risking her everything.
The show is available on Dramanice and Viki
Source: Drama info and image via Mydramalist, Dramanice, Viki
Unexpected parallels with Tale of the Nine-tailed!