Minhyuk and Jooheon on The Return of Superman


On episode 385 of The Return of Superman, Minhyuk and Jooheon visited actor Yoon Sanghyun and his children Nakyeom, Naon and Heesung at a beachside campsite. The members played with the children on the beach and joined the family for a barbecue.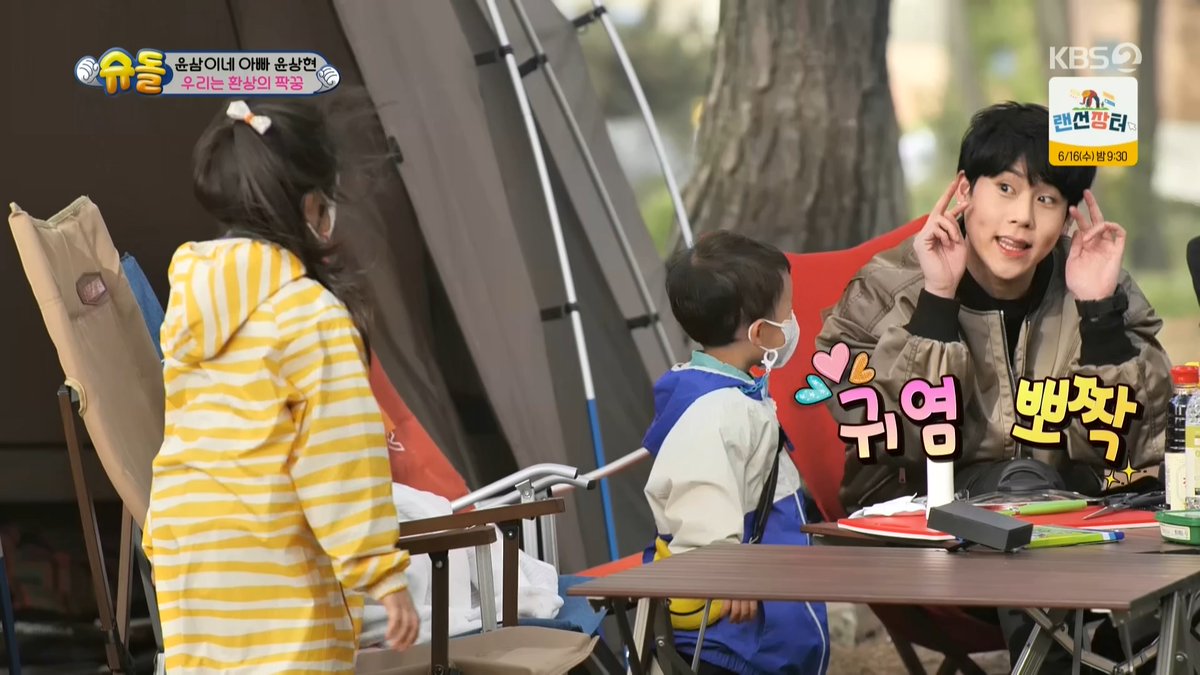 :: click image for full episode ::
The Yoon family's segment starts first and lasts about 20 minutes, Minhyuk and Jooheon appear about 8 minutes in.
(For some reason the site has it listed as episode 394)
Behind the scenes of the Gambler photoshoot + MV





I love that they're giving us so much Shownu in supplementary content, they know how much we miss him
(+ Kihyun literally cannot not comment on how hot Shownu is lmao)
"Blank Talk" for NORAE-ing"My ID is Copycat" for DGG
My favorite interview from this cb so far, the host (comedian Lee Eunji) is super fun and they seemed to like her a lot
:)
"After_zzZ" for Arcade Pang
B-cuts from Minhyuk's photoshoot for W Korea


Congrats on your new album! Monsta X has developed a unique identity throughout the years. What do you think makes you "one of a kind"?

Minhyuk: Our fans, Monbebe, screaming and shouting.

I.M: Our teamwork, our performance.

Joohoney: Our fashion, our faces.

Kihyun: Our music.

I.M: Everything, basically.


Is that what you wanted to express on this album?

I.M: Our member Joohoney made this album, so, that makes it one of a kind.

Joohoney: It was created to show the complete style of Monsta X.

You have a heist theme for the "Gambler" title track and talk about love as a mysterious bet. Why did you decide on that concept?

Joohoney: (to I.M) It's an important moment.

I.M: [Joohoney] got the inspiration from [James Bond's film series] 007, and he included the message that you need to gamble when you have to make an important decision.

Joohoney: In life, in love, everything. You always have to choose.


Do you think that applies to your lives as well?

All: Yes.

I.M: Life is always a gamble. This side or that side? Left or right?

Joohoney: You want to eat a hamburger or pizza? That's a gamble.


After so many years in the industry, how do you keep creating while maintaining your essence? Do you ever hesitate in getting out of your comfort zone?

I.M: Since we are a team of six, we are never alone, and we talk to each other all the time. It's our life. Through that, we give ourselves inspiration. If we hesitate, we move backward, so we can't do that.


Many people look at Monsta X and only see your tough outer appearance. But through your b-sides, we can see that Monsta X is also very sensitive and thoughtful. Are you aware of this contrast?

Hyungwon: We are tough on the outside and soft on the inside. When it comes to music, we all get very thoughtful about it, and I guess that makes us have sentimental, moody vibes along with the toughness.

Joohoney: We're not tough 24/7, we also have a child inside and emotions, too. That's the reason why fans love us.


Your visuals also play a big part in the group. You express different perceptions of masculinity and often challenge the common definition of it. For One of a Kind, how would you define masculinity?

I.M: Masculinity is hard to define, and we don't want to define [it] because each person has their own thoughts, experiences and environments. It's hard to fit this definition to a person and this meaning to another person. But we want to say: Masculinity? Just define it yourself, define it your way. [For us,] it [means] being us. That's it.


One of a Kind goes through the steps of falling for someone, seducing and being seduced. "Secrets" in particular is very straightforward in that message. What were your thoughts when writing this song?

Minhyuk: (to Hyungwon) Is it a secret?

Hyungwon: (Laughs) No! I wanted to depict the feeling that secrets create and the reaction of a person who wants to know those secrets. I wanted to try something new that I hadn't tried before.


Since I'm Brazilian, the use of bossa nova in "Heaven" was pleasantly surprising. Where did that come from?

Joohoney: I think that there is a need for new challenges in every album. I've been into bossa nova recently, we went to Brazil when we were on tour and I studied it along with many other genres. I was thinking about what Monbebes want to hear, so I included it in the album. I want our fans in Brazil to sing along because they can identify themselves with this specific genre.


Hyungwon, you wrote the sweet "BEBE" for Monbebe. It must be an interesting sensation to be loved by people all over the world, yet most of them are anonymous to you. From an artist's perspective, can you talk about your relationship with fans?

Hyungwon: I wanted to give back all the love that I receive from fans, and I tried to convey the feelings I've had for the past six years as much as possible. I thought of this [song] as a letter to my fans, and I also wanted to include our wishes for the future.


I.M, you co-wrote and produced "Rotate." Could you take us through your thought process for this song?

I.M: To be honest, I couldn't name this song until we decided to add it to the album. If you listen to the lyrics, there's no "rotate" in it, but I made a situation that is like, boys and girls are having some feelings. They are not trying to meet yet, but feelings are rotating, kinda undecided, going back and forth.


Joohoney, you have written and composed many songs, but it's your first time producing a title track for Monsta X. Why is this only happening now?

Joohoney: I don't know why. We go through a lot of steps deciding which tracks will be included in an album, and I want to say this was an optimal effort. I also wanted to cheer up my fans who are going through some difficult times [during] this pandemic.


Minhyuk, you recently mentioned in an interview that you went through a slump period. Aside from the ongoing pandemic, Monsta X has been through a lot in the past years, and you weren't the only member to feel the weight of it all. How do you navigate those hardships as a group?

Minhyuk: Our members are very close. We're like family, we're brothers. We always eat together, watch TV, play games, and live under the same roof. When I was having a hard time and feeling pressured, I shared my problems with the members and felt lighter, more positive thinking.


Kihyun, your bright vocal color is one of the pillars of Monsta X. How do you think you have improved since your debut? Do you have any favorite singing parts in this album?

Kihyun: I think [the part of my] vocal skills expressing emotions and lyrics have improved a lot. And my favorite part in this album is "Baby, baby" in "Gambler." I was almost like MJ [Michael Jackson] when I sang this part in the recording room.


What new beginning do you hope that One of Kind symbolizes in your career?

I.M: It's hard to define. This album is a new challenge, but we don't think it's a start. It's more of a process to progress.


What are you most proud of Monsta X so far?

Kihyun: Everything. Our relationship, our teamwork, our visuals, and [our] skills.

I.M: We are proud of our Monbebe. That's the fact.


And what do you wish for Monsta X's future?

Minhyuk: My wish is to be rich. Honestly.

I.M: Me too!
Hyungwon has been cast in a leading role for the upcoming web drama Play Again

Not many details about the project are available yet but according to intial press releases, the story of the drama will center on the lives of idol stars and Hyungwon is slated to star as main character Han Yohan.
Whew, this is a lot and it's not even close to everything. Boys have been busyyy
Have a good weekend y'all <3


+ Sorry for linking to kshow123 but idk where else to find a full subtitled show lol