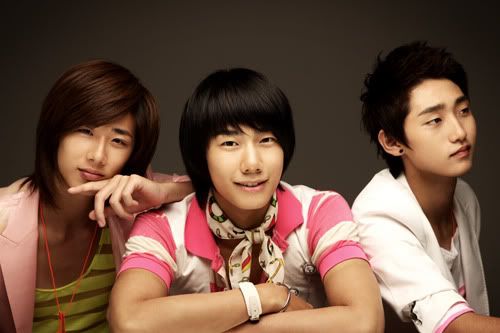 Trot group 삼 총사 (3 Chongsa, 3 Musketeers) who brought us 가자! (Let's Go!) comes back with the song 먹어 먹어 (Eat Eat, according to my limited Korean skills.) They performed their song on this week's Music Bank. However, it appears that their company is doing a terrible job of promoting them because there has been no news of their comeback. The song itself has yet to be released and because of the lack of news, I have no idea when it will be. For now, please enjoy the song!


(

Video!Collapse

)



Sources: strawberryefeu Youtube, picture source

well....mods, I'm sorry for the lack of information. There is no original article to source. I wrote the little snippet that's up there since I couldn't find any information about their comeback. I did source the picture though. I hope this is okay.

Sorry for the trouble.