4minute is usually known for looking powerful and sexy on stage but they revealed their innocent feminine side in the May issue of High Cut magazine. We revealed a few pictures to you before but now we have a couple more new ones to show you.

They sure look pure and innocent for this spread. I think this is the first time I've seen Jiyoon in a dress. Not only is she in a dress but it's a very girly one.

HyunA said, "It was new and fun to try a different style of a photoshoot." Jihyun said, "I felt like a true woman." Gayoon said, "It felt like Spring because we wore such bright colors and we usually wear black." Jiyoon said, "It was my first time ever wearing such girly clothing but it was refreshing and charming in its way." Sohyun said, "I was happy that I got to wear clothes I love."

Don't they look good in this type of clothing?



feat. Sohyun's cute sponsor photos~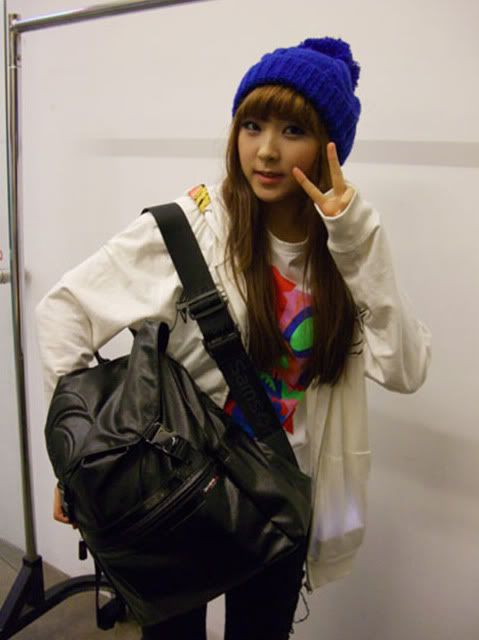 SchoolBag Sponsor .



Young girls' Bras Sponsor.

lovely, lovely shoot~ i want the girls to have a sweet princess stage concept like this some time~ they don't have to ALWAYS be fierce divas!
AKP & 4minute soompi thread.