manaras

Magokoro PV!

aish012

Edit! All About You PV

aish012

★[INFO] CHOSHINSEI CASTED AS "CHOSHINSEI"! choshinsei acting debut!!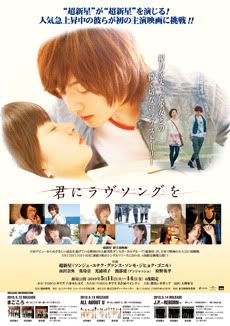 Choshinsei Debut Movie『Kimi ni Love Song wo』 (something like "a love song for you" but i don't know what's the official english title)
 ★Cast:CHoshinsei, Minamisawa Nao、Erena、Mitsuura Yasuko, Watabe Ken (UN-JASH)、Kano Eiko
 ★Director:Toshiro Sonoda
 ★Distributor:Toho
 ★Theatre:Tokyo TOHOcinemas Roppongi / Nagoya TOHOcinemas Nagoya Bay City    Osaka Shikishima Cinepop / Fukuoka Tenjintoho
 ★Showing Time:11th May 2010 (Tuesday) ~ 14th May 2010 (Friday)  4 nights limited showing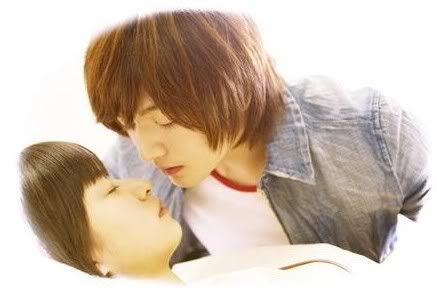 The six-member group Choshinsung has become the first Korean boy band to star in a Japanese film. Directed by Toshiro Sonoda, the movie is a love story titled "Kimi ni Love Song wo," and it will be released on May 11.

Choshinsung will play themselves. By chance, one of the members (Sungje) meets a young Japanese fan who has lost her eyesight (Nao Minamisawa), and their encounter turns into romance. The supporting cast includes Yasuko Mitsuura, Ken Watabe (of Unjash), Erena, and Eikou Kano.
In the movie, the members of Choshinsung speak in both Korean and Japanese.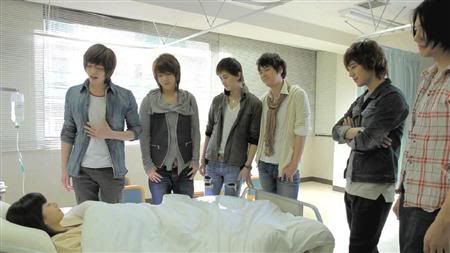 "Kimi ni Love Song wo" is apparently getting a limited release in four cities starting on May 11, available only for four nights. In addition, they will release three singles on consecutive days, starting on May 12 with the movie's theme song "Magokoro," followed by "ALL ABOUT U" and "J.P. ~REBORN."



from choshinsei official web and tokyograph.com
translated: kickykic@stargaze.co.nr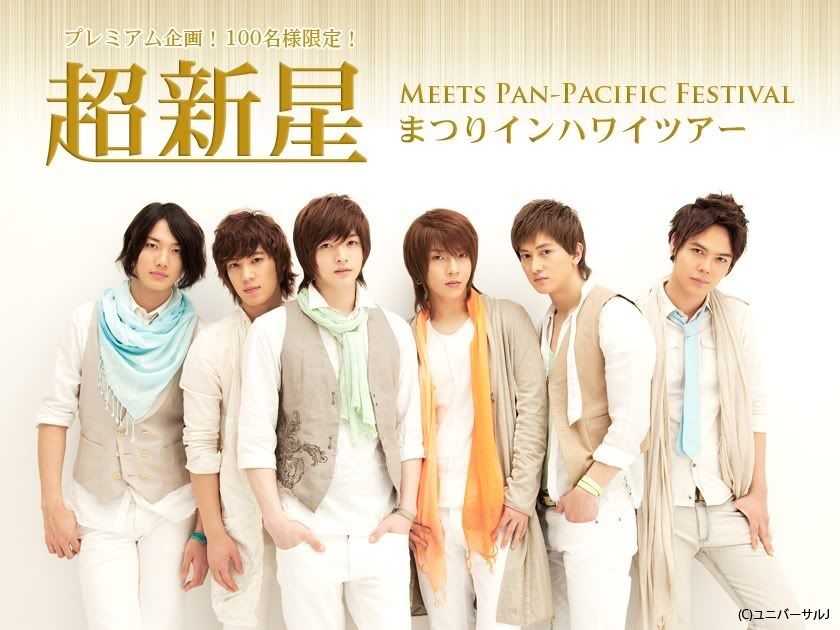 Choshinsei will be taking part in Hawaii's (Honolulu) greatest event, 「Pan-Pacific Festival in Hawaii」 more details will be added once the official site reveals more!





credits: css official japanaese site


translated: kickykic@stargaze.co.nr

And before I forget (again) some of the members of Supernova are on Twitter! They tweet in a mixture of Korean, Japanese and English. Kwangsu, Jihyuk, Geonil and Sungje.

The song sounds really nice. Very chill. As for the plot...nooooooo, Sungje, how could you? Why would you lie??? Yeah, it's overdramatic and kind of cliche, but it looks cute. I'm kind of surprised they cast Sungje as the lead considering Geonil is the one with acting experience, but it's not bad. And I hope that's everything because I keep finding things to post. :\

LOL, okay, it wasn't, added the All About You PV and hopefully fixed all the funky html.