Ok I admit it, I was a little surprised at how pretty "Mandu" Sohee was in real life. Actually everyone looked better in real life, better and shorter (except Yoseob, he was taller than expected).

Seoulbeats
I was fortunate enough to be able to attend the event but due to lack of internet access, I couldn't give updates as they were happening. But, as they say, better late than never! Here's my account of the day before the concert:
First off, I got to sleep with Kim Jong Kook! OK we weren't in the same bed, or room, or even on the same floor for that matter but we were in the same hotel with only mere concrete separating us as opposed to thousands of miles of ocean and that my friends, is good enough for me. Although I really wanted to see him the most, the closest I got to him was seeing his manager go down the escalators with a Subway bag. Of course KJK would be healthy like that. He was also doing weights in the hotel gym. Why didn't I ever think to look for him there? Nonetheless, I got to see some others there.
2PM (fangirl moment: Chansung and Mr. Manager looked straight at me!)




Beast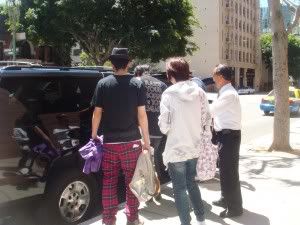 Haha was a little embarassed because after saying bye to everyone he had to walk back in again probably because his ride was elsewhere. But he and his dancer had on matching outfits which was cute.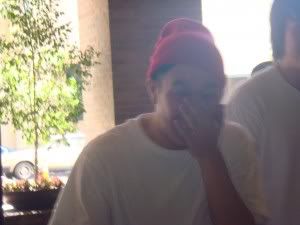 Second off, I really didn't expect to actually see the stars so imagine my surprise when I saw fans gathered around the lobby with cameras, Sharpies, and all things sign-able poised and ready at any sign of a tinted SUV or van. Most have been there since morning while a couple were there since Thursday night. Yes, they pulled an all-nigter and probably only left for bathroom breaks and a refresher every once in a while. But thank goodness for those devoted few because I heard from the grapevine that Beast enjoyed a little browsing of girls in bikinis on the internet at 4am when [they thought] no one was looking.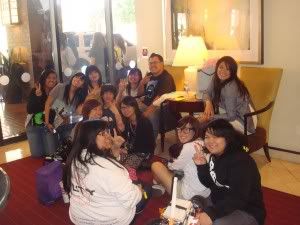 Thirdly, an interesting thing about our favorite KPop stars is that they don't take pictures without make-up on. It's understandable yet amusing at once because the quote of the weekend was, "Sorry, no make-up!" The stars went in and out of the hotel throughout the day for rehearsals and a bit of sight-seeing. How do I know they went sight-seeing? I met 5/6 of Beast at the mall, SHAZAM!


I was debating whether or not I should put this picture up because look at Yoseob's huge hand as opposed to mine and look at his small face as opposed to my bobble head. Granted he did step back a little, but the difference is still staggering. Not like I want his ginormous hands but I wouldn't mind that little face! Look at that cutie pie though!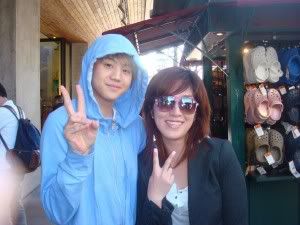 There are plenty of [better] pictures from the people I was with so stay tuned for those. But there you have it, the going-on's of Friday afternoon. I'm in the process of editing video footage of the fiasco that was Friday night and of course the concert itself. Trust me, you don't want to miss this, it's YouTube gem!

Seoulbeats