Singer Rain, The reason he called Lee Joon 'Honey'?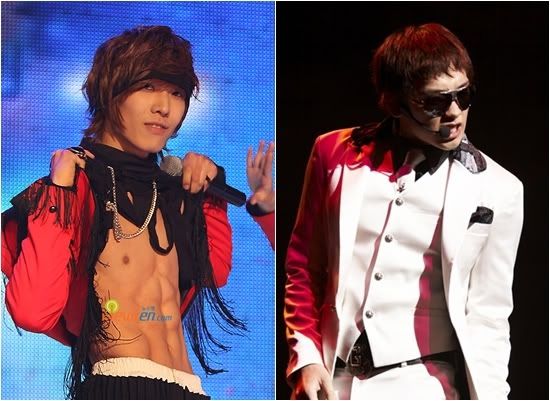 MBLAQ's Lee Joon has released that Singer Rain has called him honey before.

The group that Rain has raised MBLAQ's Lee Joon confessed that he was bewildered when Rain called him honey on KBS 2TV 'Happy Together' on a recent shooting.

Lee Joon made all the people laugh by answering to MC Park Myungsoo's question of "Have you ever seen an unexpected side of Rain before?" by saying "During a photo shoot he was cooly swimming when all of a sudden he flipped his [hair] and talked in a cutesy voice saying 'honey honey honey~'"

Rain went right away into explaining after being bewildered and Lee Joon's saying of "I don't know why Rain called me honey"



I think Rain should just tape Joon's mouth shut. XD LOLing forever at "cutesy Rain".


SOURCE: Nate News, translated by mir-ified @ AbsoluteMBLAQ, found via alane0423 @ Soompi



EDIT: LMAO!

Rain said "Please don't think that me calling Joon 'honey' has a weird meaning behind it. I was just telling him 'Don't people who date each other give each other nicknames? I often call me girlfriend 'honey'', and was just joking with Joon

.

(original link)

That's an interesting joke, Papa Rain. ;D

Thanks to
sparkskey for the translations.