Magokoro's B-side 逢いたいと言えたら・・・

kazumitan

All About U's B-side, キミの Birthday

kazumitan

J.P. ~Reborn~

kazumitan

J.P. ~Reborn~'s B-side, Rock Up

kazumitan

Oricon Daily Single Chart 5/13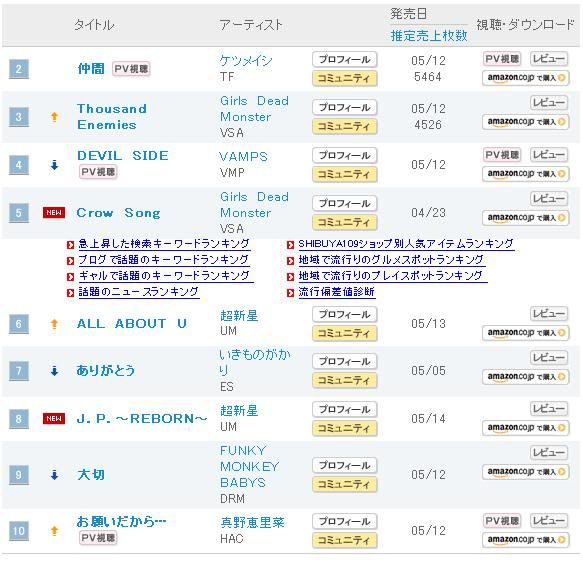 And for 5/12, when Magokoro was at 8, All About U was at 14 for it's presales.

Oricon, Jpopmusic.com

I cannot even express how pretty Magokoro's B-side is. Sosososo pretty... キミの Birthday is kind of fluffy and poppy, but the rap parts save it from being totally generic. Rock Up is a really nice fun song. Still no J.P. ~Reborn~ PV. : |

And they're charting nicely! I don't think they're selling all that much, but they're doing better than I thought they would with 3 singles releasing at the same time!