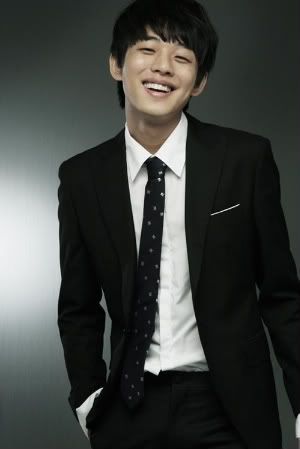 Aww, yeah! The "campus youth sageuk drama" Sungkyunkwan Scandal has cast Yoo Ah-in, which puts together a group of young rising stars in a "Joseon-era F4." He joins DBSK's Mickey Yoochun (real name Park Yoo-chun) in his drama debut and Song Joong-ki (OB-GYN). Yoo plays the role of "Moon Jae-shin," a young man who rebels against the times, dressing and acting like a bad boy.

Sungkyunkwan Scandal is based on a novel and gets started when a female character enters school at Sungkyunkwan in place of her younger brother, and meets the characters played by Micky Yoochun, Song Joong-ki, and Yoo Ah-in. (So, basically a historical version of Hana Kimi meets You're Beautiful.) The female role will be played by Jung Da-young of the currently airing Fine Windy Day.

It's been a year since Yoo Ah-in's last drama, The Man Who Can't Get Married; his most recent film was Sky and Ocean, and Antique Bakery prior to that.

The drama will premiere in September.

Star News via Dramabeans (some commentary removed)

Ahh, loving it! Two of my favorite people and Chun in the same drama!