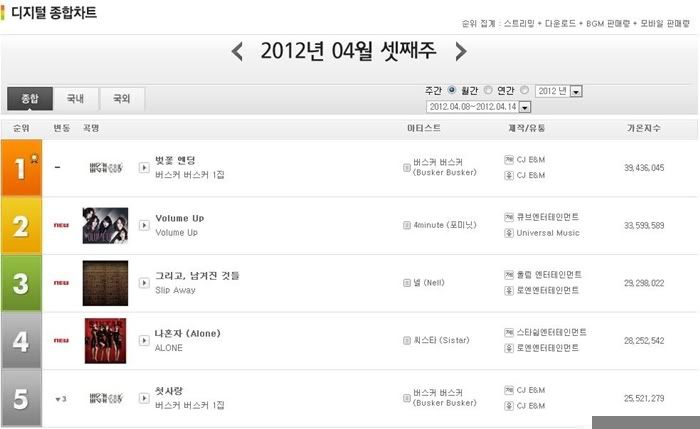 4minute continues to achieve unprecedented success with their recent comeback.

On Gaon's weekly combined digital charts, 4minute ranked 2nd with 33,599,589 points, closely behind Busker Busker. In a week against strong competitors, 4minute managed to place the highest out of the new entries this week. 4minute also ranked 1st place on the weekly digital download charts, with a total of 391,155 downloads, above Busker Busker, SISTAR, Nell, SISTAR, K. Will, and other acts. In addition, Volume Up placed 7th out of this week's best selling albums.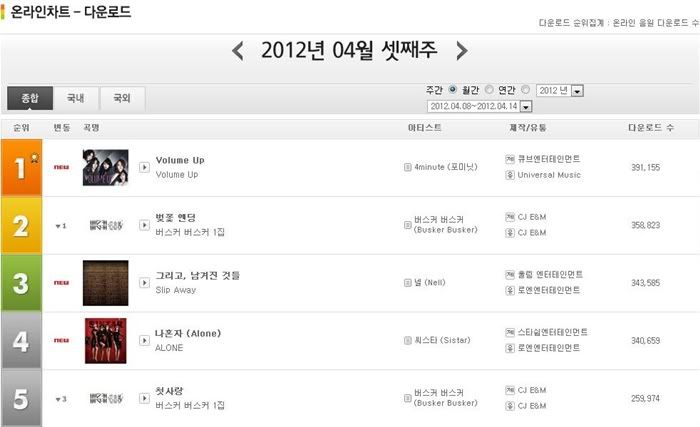 4minute was able to achieve similar success on the Hanteo charts. They ranked 3rd on the weekly album chart, behind popular groups CNBLUE and Shinhwa. In 5 days, the girls have sold 15,514 copies. Until the 18th, Volume Up has sold a total of 19,371 copies, becoming 4minute's fastest selling record yet.




Sources | 4MF | Gaon | Hanteo (I cannot direct link to the last two! I'm sorry!)